ANZ leads the way with cuts to all its term deposit offers with most of the popular terms now well below 3%. The outlook is for more reductions and other banks following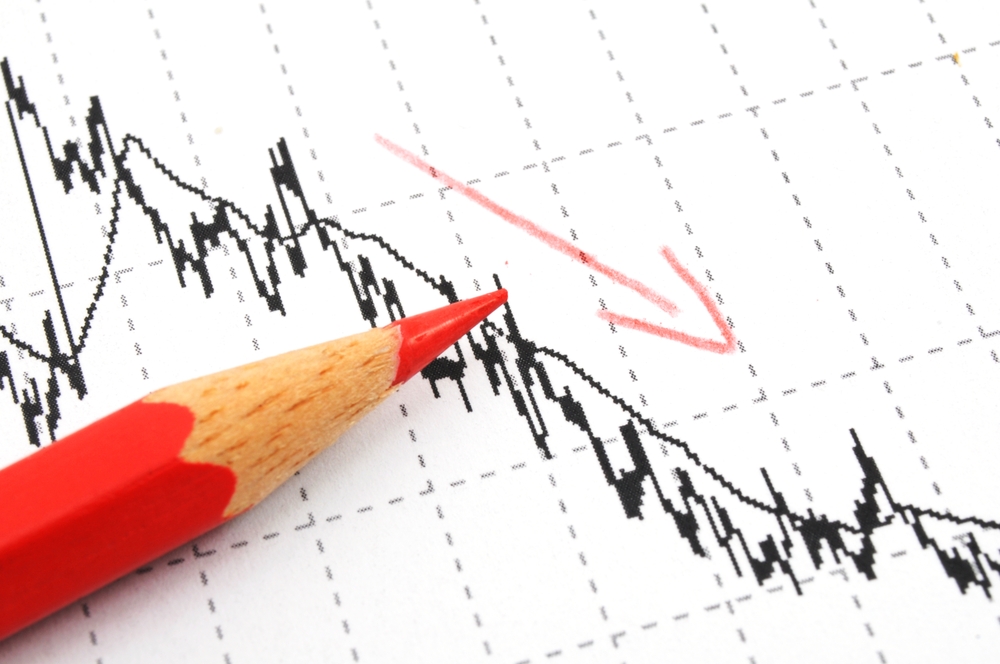 At the same time as reducing its fixed mortgage rates (which included a market leading low one year fixed home loan rate), ANZ has cut its term deposit rates extensively.
In fact, with one 'special' exception, all its new rate offers are now below 3% for all terms to two years.
And that means that the popular six month rate is now 2.90%, a cut of -15 bps, and their one year offer is now 2.85%, also a cut of -15 bps.
These reductions come following the Wednesday RBNZ -50 bps cut to its Official Cash Rate.
Since the start of July, 90 day BKBM bank bill rates have fallen -41 bps. six month BKBM bank bill rates have fallen -37 bps, and the one year swap rate has also fallen -37 bps. More than half of these shifts lower have occurred earlier this week following the shock RBNZ signal. In that context, the ANZ term deposit reductions are less than you might have expected. And that is because they have restrained the pass-through to fixed-rate borrowers.
But this is just the early stage of the reaction period.
Many view the RBNZ action as a reaction to economic weakness, both here and offshore.
And the RBNZ has been very clear; it thinks its low rate policy will work and signaled that even lower rates may be necessary to get inflation up, and the economy's growth rising.
The upcoming Spring real estate selling season might be a tough one, one that accentuates home loan competition. Remember, banks only make money by lending and if lending volumes are soft, bank profitability will come under pressure.
If the Spring real estate period comes with tough interest rate competition, that will probably result in lower term deposit rates from here. Sub-3% rates are probably just the start of a track even lower.
And given inflation is running at 1.7%, after-tax, after-inflation yields from term deposits are likely to approach zero at some point if this trend continues.
For readers looking for risk-free returns, we should also note that the 1.50% offer for the Government's Kiwi Bonds (for fixed 6 month, one year, two year and four year terms) is still available. But Treasury is almost certain to cut this offer to 1.00% very soon. Just a guess on our part, but in the past this rate has been very responsive to the OCR changes.
The updated rates in the table below are the highest offered by each institution for the terms listed. You will, however, need to check how often interest is credited or paid. That important factor is not filtered in the table and rates with various interest payment/credit arrangements are mixed here. However, our full tables do disclose the offer basis. (The codes are explained here).
Our unique term deposit calculator can help quantify what each offer will net you.
All carded, or advertised, term deposit rates for all financial institutions for terms of less than one year are here, and for terms of one-to-five years are here.
The latest headline rate offers are in this table.
for a $25,000 deposit

Rating
3/4 mths
5 / 6 / 7
mths
8 - 11
mths
  1 yr  
18mths
2 yrs
3 yrs
Main banks
 
 
 
 
 
 
 
 
ANZ
AA-
2.50
2.90
3.00
2.85
2.85
2.90
3.00
AA-
2.65
3.05
3.00
3.00
3.00
3.00
3.00
AA-
2.65
3.15
3.10
3.00
3.00
3.00
3.00
Kiwibank
A
2.65
3.05
3.05
3.00
 
3.00
3.05
AA-
2.65
2.95
2.95
3.00
3.00
3.00
3.00
Other banks
 
 
 
 
 
 
 
 
Co-operative Bank
BBB
2.80
2.95
2.95
2.95
3.00
3.00
3.00
BBB
2.60
2.80
3.00
3.05
3.10
3.15
3.20
HSBC Premier
AA-
2.40
2.70
2.70
2.70
 
2.70
2.70
ICBC
A
2.85
3.10
3.15
3.15
3.15
3.10
3.10
A
2.50
3.10
3.10
3.20
3.15
3.15
3.15
BBB
2.75
3.10
3.05
3.00
3.00
3.00
3.00
A-
2.65
3.00
3.00
3.00
3.00
3.00
3.00