After being matched by some of their main rivals after their earlier cut, BNZ makes a second cut to its benchmark two year home loan rate, taking it down to 3.49%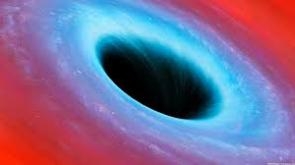 BNZ obviously didn't much like ANZ and Westpac matching their new low 3.54% two year 'special'.
So they have lower it again by another -5 bps to 3.49%, effective Monday, September 23, 2019.
That means they have the lowest two year rate among the major banks again.
And it puts them a full -10 bps lower than both ASB and Kiwibank for that tenor. And -16 bps lower than any one year 'special' rate for any of their Aussie bank rivals.
However, it ignores the recent cuts by the two Chinese banks, with the latest one from the Bank of China pushing their two year 'special' down to 3.15%.
BNZ's Classic 'specials' come with a slightly more stringent condition than for ANZ, requiring not only at least 20% equity in the property provided as security, and salary or wages credited to a BNZ transaction account, but to get this rate at BNZ you are also required to have "one other product" at BNZ.
At the same time, BNZ have trimmed -5 bps from their'special' residential investor rate to 3.74% which is priced 25 bps higher than for residential owner-occupiers.
BNZ did not announce term deposit rate cuts with this mortgage announcement.
Wholesale swap rates have been falling this week and the two year rate is -7 bps higher than a week ago. Term deposit rates have flattened out completely and now some of the highest rates on offer are the specials' in the 6 months to one year tenors. But 'highest' is a relative term - all these rates are historically low and few from any bank are over 2.8%. These deposit rates have an out-sized bearing on how low the main banks can pitch their home loan rates.
Here is the full snapshot of the advertised fixed-term rates on offer from the key retail banks.
In addition to the above table, BNZ has a unique fixed seven year rate of 5.70%.
All carded, or advertised, term deposit rates for all financial institutions for terms of less than one year are here, and for terms of one-to-five years are here. And term PIE rates are here.