Much still to be finalised in government's development of a deposit insurance scheme, with proposal of products it will cover detailed in consultation paper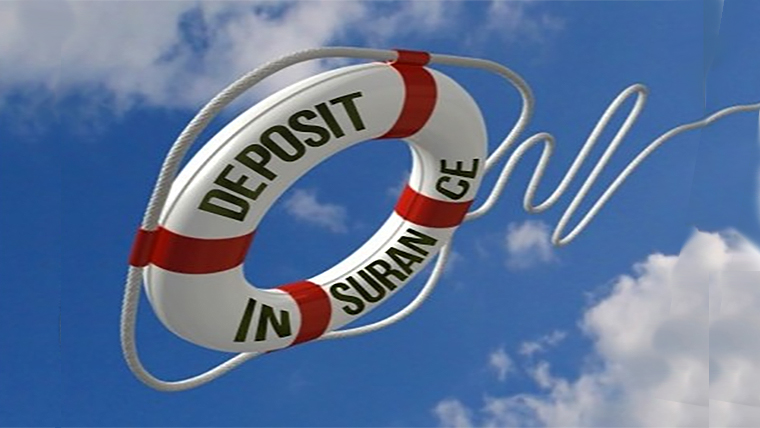 Full implementation of a deposit insurance scheme is not scheduled until 2023, with the Government seeking feedback on key aspects of the scheme by October 23 this year.
Last December Finance Minister Grant Robertson confirmed the Government would introduce deposit insurance of $50,000 per individual per financial institution. An insurance limit of $50,000 would fully protect about 90% of individual deposit accounts in New Zealand, while leaving 60% of deposit funds exposed to potential loss. This is according to Treasury and Reserve Bank officials overseeing the ongoing review of the Reserve Bank of New Zealand (RBNZ) Act through which the deposit insurance scheme is being developed.
A public consultation document in the ongoing RBNZ Act review was released on March 13. Due to the all encompassing impact of COVID-19, the deadline for submissions has since been extended by six months from the original deadline to October 23. Both Robertson and the RBNZ have recently told interest.co.nz that they're sticking to the plan to implement deposit insurance as a part of the RBNZ Act review, not indicating any plans to fast-track the process. 
The consultation paper looks at the prudential framework for deposit takers and depositor protection.
"Deposit insurance will be developed and introduced alongside the other elements of the prudential framework discussed in this document, with full implementation currently planned for 2023. Many of the operational elements of the scheme will not be decided for some time, and will involve further public consultation. These elements include, for example, regulations that require each deposit-taking institution to be able to identify all the deposit accounts owned by a single customer at their institution (a 'single customer view') and the size of any deposit taker levies," the consultation paper says.
Products deemed to be of lower risk and lower complexity proposed for inclusion
The paper proposes that the deposit insurance regime should cover prescribed types of basic deposit products, such as transactional accounts, on-call savings accounts, term deposits and redeemable shares offered by financial cooperatives.
"There is a strong case that transaction and on-call savings accounts, redeemable shares offered by financial cooperatives and term deposits meet the criteria for inclusion in the deposit insurance scheme. These products can be easily opened by retail customers; are widely held by New Zealanders; can be readily identified and measured by deposit takers; and, with the exception of term deposits, are primarily used for everyday spending. PIE deposits would be eligible for coverage on the basis that they are ultimately investments in the eligible products. Making these products eligible for deposit insurance is consistent with the Financial Markets Conduct Act, where these products are exempt from product disclosure requirements due to their lower risk and complexity," the paper says.
Additionally the paper says the Government proposes to include wholesale depositors, i.e. large/institutional depositors, within the insurance scheme, but exclude foreign currency deposits, deposits held by related parties, and interbank deposits.
Investments in other types of retail debt securities, such as bonds, debentures and capital notes, are not proposed to be eligible for deposit insurance coverage.
"These debt securities are typically offered as higher-risk (and higher-return) products; excluding them from the insurance regime would allow them to continue to fulfil this role in the market. They also do not provide transactional services, are not widely held by the general public and can have complex features such as differing levels of security and subordination. It is also uncommon for these sorts of debt securities to be included in overseas insurance schemes. Regardless of the specific boundary for insured products, public awareness of which products are and are not insured will be a critical determinant of the effectiveness of the scheme," the paper says.
Meanwhile, it's proposed that insured products be set out in regulation, with the list of eligible products able to be updated and adjusted to reflect changes in product offerings.
"Future consultation will also look at the treatment of joint accounts, complex deposit types (such as accounts held by trusts), and customers who have temporarily high balances at the time of failure due to certain life events."
Key government decisions
The Government's previously announced in-principle decisions include the establishment of a deposit insurance scheme, funded by levies on deposit takers, with a maximum coverage of $50,000 per-depositor, per-institution, the designation of the Reserve Bank as the resolution authority for deposit takers, with clear statutory functions and objectives and the ability to restore to solvency or to recapitalise a failed deposit taker using statutory bail-in. That means providing the Reserve Bank with the ability to 'bail-in', that is, write-down or convert to equity, certain unsecured bank liabilities, as a new mechanism to recapitalise a failing bank.
The Crown will provide the deposit insurance scheme with a funding backstop, or Government guarantee, to ensure that the scheme can meet its obligations to insured depositors. Additionally NZ's two separate regulatory regimes for banks and non-bank deposit takers are to be united into a single 'licensed deposit taker' framework.
"New Zealand does not currently have a deposit insurance scheme. This means that, in the event that a deposit taking institution failed, depositors would be dependent upon a liquidation or receivership process to try to recover their money, which could take years. An explicit deposit insurance scheme means that depositors will be able to have prompt and certain access to some of their money," the Government says.
"The coverage limit will be reviewed once the scheme is bedded in and better data are available. The number of depositors that are fully covered once the scheme is in place will depend on how many have multiple accounts at their institution (the Review does not currently have complete data on this). It will also depend on how responsive depositors are in splitting their accounts across banks and other deposit takers in order to maximise their coverage."
"The introduction of the deposit insurance scheme reflects a desire from the Government to protect vulnerable depositors. The failure of a deposit taker could create significant hardship for depositors that rely on deposits to fund day-to-day transactions. Deposit insurance means that protected depositors do not need to invest time to monitor the riskiness of their deposit taking institution, which is a difficult task, even for sophisticated creditors that have large amounts of money at stake," the Government says.
"The protection provided to depositors will also contribute to financial stability. The deposit insurance scheme is expected to enhance public confidence in the financial system, lowering the likelihood that financial stress is magnified by depositors withdrawing their money at the first sign of trouble."
NZ is currently an outlier among OECD countries in not having deposit insurance, and the $50,000 limit is low compared with most other countries. You can see all our previous deposit insurance stories here, and all our RBNZ Act review stories here.
Depositor preference up for debate
The paper also looks at the possibility of whether to introduce a preference for insured depositors as part of the deposit insurance scheme, or retaining the status quo which is depositors continuing to rank equally with other unsecured creditors in the event of the liquidation of a deposit taker.
"Depositor preference is achieved by altering the legal hierarchy of claims in a liquidation to rank depositors above other general unsecured creditors (depositors currently rank equally with these other general unsecured creditors). Under a depositor preference regime, depositors, or the deposit insurance scheme representing them, would receive the proceeds of liquidation before other general unsecured creditors and shareholders, who would rank below them in the creditor hierarchy," the paper says.
"Depositor preference could be introduced by adding a new class of preferential creditors to Schedule 7 of the Companies Act (and, to the extent applicable, other relevant legislation). In the wake of the Global Financial Crisis, a number of jurisdictions have reformed their depositor protection schemes, and this has included supplementing deposit insurance with depositor preference (for example, both the EU and the UK have introduced preference regimes). At the end of 2013, 62 of 99 deposit insurers reported to the International Association of Deposit Insurers that they had some form of depositor preference in their jurisdictions."
The paper says responses to previous submissions were evenly divided on whether depositor preference should be introduced.
"Some of those in support of depositor preference mentioned that the depositors of credit unions already rank ahead of other unsecured creditors and a preference would enhance market discipline for other deposit takers. However, a number of banks and the New Zealand Bankers' Association noted that depositor preference could significantly increase the cost of wholesale funding, particularly for small banks," the paper says.
"Some submitters also said they were opposed to increasing the complexity of New Zealand's creditor hierarchy. If depositor preference is introduced in New Zealand, it is proposed that it will only apply to insured depositors. The alternative options are to prefer both insured and uninsured depositors equally; or to prefer insured depositors above uninsured depositors and uninsured depositors above general unsecured creditors. Limiting the scope to insured deposits would maximise the deposit insurer's recoveries in a failure (as insured depositors would rank above all other general unsecured creditors) and limit the risk of unintended impacts from the introduction of preference."
Meanwhile the paper suggests the Crown's deposit insurer will be located within the Reserve Bank. This is due to the "high costs" of setting up a stand-alone entity, the proposed narrow mandate of the insurer, and the synergies with the resolution, policy making and statistical functions of the Reserve Bank.
*This article was first published in our email for paying subscribers early on Thursday morning. See here for more details and how to subscribe.