SBS Bank extends its 2.29% home loan rate out to terms of 18 months and two years fixed, making the two year offer the lowest in the market. It is also offering up to $6000 as a cash incentive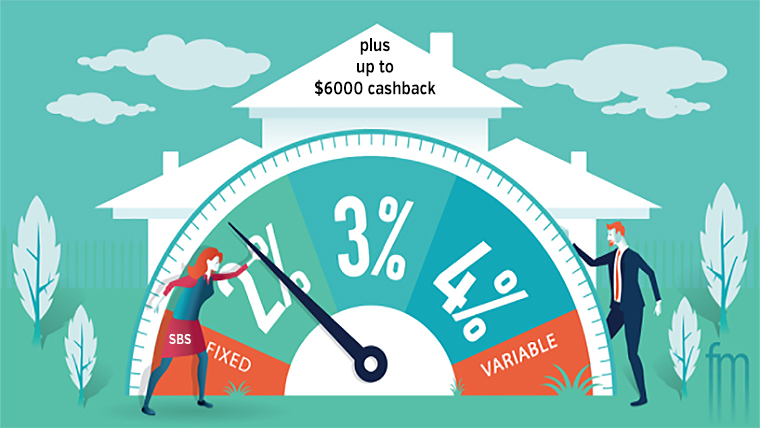 Local home loan rate offers are falling further out the term curve now.
SBS Bank has extended its 2.29% one-year fixed home loan offer to terms of eighteen months and two years fixed.
It is also offering a cash incentive of up to $6,000 "for eligible home loans".
These rates are available for new lending over $100,000. They will become available on Saturday, February 13, 2021 and are "for a limited time".
SBS Bank says it specialises in lending to first home buyers, although this new offer is available to all qualifying borrowers.
The 2.29% rate for two years gives them a -6 bps advantage over their nearest bank rival, and a -30 bps advantage over the lowest main bank offers of 2.59% from ASB and BNZ. ANZ, Kiwibank and Westpac are all higher yet for that two year term on a carded rate basis.
For any term, the lowest carded offers are the 1.99% from Heartland Bank and HSBC. SBS Bank's new 18 month rate of 2.29% is the next lowest offer for that term.
The criteria for the cashback offer are here. A quick summary is that it is a cash payment of up to 0.70% of your initial loan advance, to a maximum of $6000 (which would be reached for a new loan of $857,000). You need to agree to have your salary or primary income paid directly into a transactional account at SBS Bank, and have a minimum of 20% equity for Residential Home Loans or 40% equity for Residential Investing.
One useful way to make sense of these new lower home loan rates is to use our full-function mortgage calculators. Term deposit rates can be assessed using this calculator.
And if you already have a fixed term mortgage that is not up for renewal at this time, our break fee calculator may help you assess your options.
Here is the updated snapshot of the lowest advertised fixed-term mortgage rates on offer from the key retail banks at this time.
In addition to the above table, BNZ has a unique fixed seven year rate of 5.20%.