The run of lower and lower mortgage rates may be ending with major ASB pushing through some chunky home loan rate hikes, along with some TD rate rises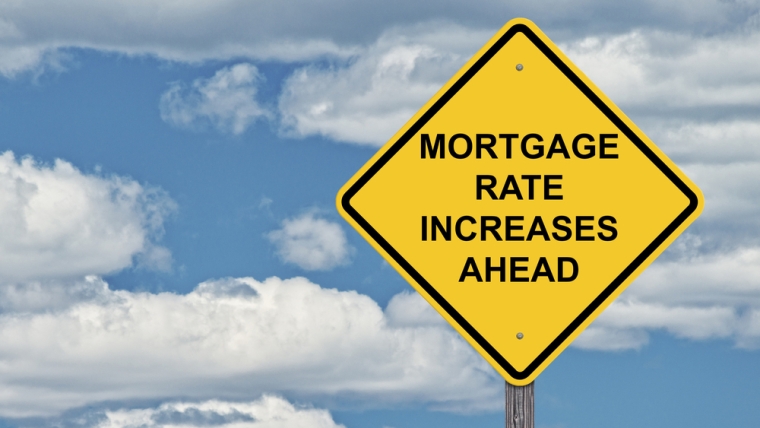 ASB has kicked off a new round of substantial home loan rate increases.
It has matched them with some term deposit increases too but those tend not to be for terms where most savers invest.
The higher mortgage rates are in direct response to sharply rising swap rates recently.
And these hikes come ahead of the RBNZ OCR rate review due this afternoon. This timing has a whiff of arrogance by ASB.
They also come after ASB has apparently decided to ignore the RBNZ's Funding for Lending programme offer of 0.25% money. Rather the bank has focused on the rising swap rate.
Today's hikes are substantial.
ASB has raised its six month fixed rate by +30 bps to 3.29%
It has raised its one year fixed rate by +36 bps to 2.55%, and its two year rate by the same amount to 2.95%. It is these two rates hikes that are the significant ones.
Their new rates for three, four and five years are all up by +30 bps to 3.29%, 3.69% and 3.99% respectively.
This hike is important because ASB is the second largest home loan lender in New Zealand and tries to take a leadership position in the mortgage market as it chases ANZ.
It is likely that the other major banks will follow this hike, given the cover that ASB has now given them.
Craig Sims ASB's executive general manager of Retail Banking says, "The New Zealand economy is proving robust, and the economic outlook has improved. While interest rates are now increasing, they remain at historically low levels.
"We're mindful that some first home buyers in particular have only ever experienced the current low-rate environment. When we assess a home loan application we use a 'test rate' that is substantially higher than current mortgage rates to give customers the confidence they can continue to make payments if rates increase.
"We encourage home lending customers to talk to us about their options, which could include spreading mortgage amounts over different terms to give certainty over time or making extra payments while rates are very low.
"ASB is focused on the long-term financial wellbeing of our customers whether they're borrowers or savers. In line with this the changes to our Term Deposit rates today will see our most popular 6-month term move to 1.00%.
"We're committed to offering innovative home lending products such as our 1.79% variable Back My Build loan for customers building a new home, and helping customers budget with the comprehensive calculators and tools available on our website.
"Whatever the market conditions, our focus is squarely on offering customers market-leading home lending products and leading customer experiences," said Mr Sims.
Now that we are in a mid-Winter real estate season and sales volumes are falling away somewhat, now is a good time for bank pricing managers to push through rate increases. Even if they overdo it, it will allow them to offer 'specials' and 'discounts' when the Spring real estate season kicks off - in only about eight weeks from now.
The opportunities to lock in low fixed rates may be fading, but the current offers are still historically low, so probably still deserve attention if you are the view that rates can only go up over the next few years.
One useful way to make sense of these changed home loan rates is to use our full-function mortgage calculators. (Term deposit rates can be assessed using this calculator).
And if you already have a fixed term mortgage that is not up for renewal at this time, our break fee calculator may help you assess your options. Break fees should be minimal in a rising market.
Here is the updated snapshot of the lowest advertised fixed-term mortgage rates on offer from the key retail banks at the moment.