Personal Finance
/
analysis
Surprisingly, the first retail interest rate rise in 2022 is for savers. BNZ takes its offers to the top of what all banks are prepared to pay, even if it is much lower than inflation's bite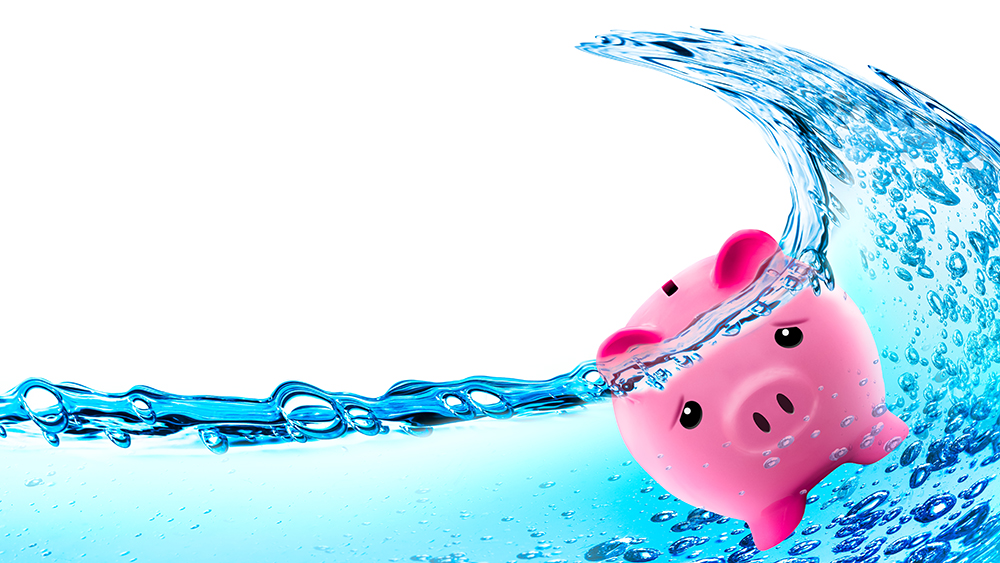 The first move in retail interest rates in 2022 hasn't come for home loan rates, it is via BNZ raising some key term deposit rates.
They have raised their nine month, one year and eighteen month rate offers by +10 bps each.
That takes their one year offer to the highest of any bank, and their eighteen month offer matching Rabobank.
BNZ's new nine month offer isn't as good as Rabobank's 1.85% but it is at least +10 bps better than any of its main rivals, and +25 bps better than the current ASB offer.
This will be the start of what could turn out to be a steady series of term deposit rate rises in 2022, coming as the RBNZ steadily raises its OCR from the current 0.75% to perhaps as much as 3.00% in 2023 when this 'normalisation' cycle is done.
But guessing the future is always a fool's errand, and doing that for interest rates all the more so. What the RBNZ and bank analysts are signaling is that this upward track is justified based on what we know now. If there are other unexpected bumps in the road, another policy track will be justified to respond to those. No-one is saying they know the future, only how the policy picture appears currently.
Next Thursday, January 27 will set an important near-term signal - the release of the Q4 CPI. In Q3-2021 it was running at a 4.9% annual rate. Estimates for this next data release are about 6.0% pa. Around the world, the December CPIs that have been released have generally topped estimates. If we top our estimates too, a more forceful RBNZ policy response will almost certainly result. The RBNZ next reviews the OCR at its February 23 Monetary Policy Review.
Even though we are in a period of 'financial repression' (that is, savings returns are less than inflation), for term deposit savers it will always be better to get a higher rate than not, to minimise the costs. Savers will hope the RBNZ can win its battle with inflation because inflation is a thief of savings. Some short term pain will be the cost as almost all savers are aware. But it will be much worse if the RBNZ doesn't succeed in taming inflation.
An easy way to work out how much extra you can earn by switching is to use our full function deposit calculator. We have included it at the foot of this article. That will not only give you an after-tax result, you can tweak it for the added benefits of Term PIEs as well. It is better you have that extra interest than the bank.
The latest headline rate offers are in this table.
for a $25,000 deposit

Rating
3/4
mths
5 / 6 / 7
mths
8 - 11
mths
  1 yr  
18mth
2 yrs
3 yrs
Main banks
 
 
 
 
 
 
 
 
ANZ
AA-
1.10
1.50
1.70
2.20
2.20
2.50
3.00
AA-
0.95
1.30
1.55
2.00
2.10
2.50
3.00
AA-
1.00
1.50
1.80


+0.10

2.30


+0.10

2.35


+0.10

2.50
2.75
Kiwibank
A
1.20
1.60
1.65
2.20
 
2.50
2.75
AA-
1.00
1.50
1.65
2.20
2.20
2.50
2.80
Other banks
 
 
 
 
 
 
 
 
Co-operative Bank
BBB
0.70
1.50
1.65
2.20
2.20
2.50
2.80
BBB
1.25
1.65
1.50
1.85
2.00
2.15
2.30
HSBC
AA-
0.85
1.35
1.50
1.85
 
2.25
2.60
ICBC
A
1.15
1.60
1.70
2.25
2.30
2.55
3.05
A
0.90
1.75
1.85
2.25
2.35
2.70
3.15
BBB
1.00
1.65
1.75
2.25
2.25
2.55
3.00
A-
0.95
1.50
1.65
2.20
2.10
2.50
3.00