Personal Finance
/
news
Revenue Minister David Parker says IRD survey showing wealthy kiwis pay significantly lower tax rate than middle-income families will enable future discussions on tax policy to be based on solid evidence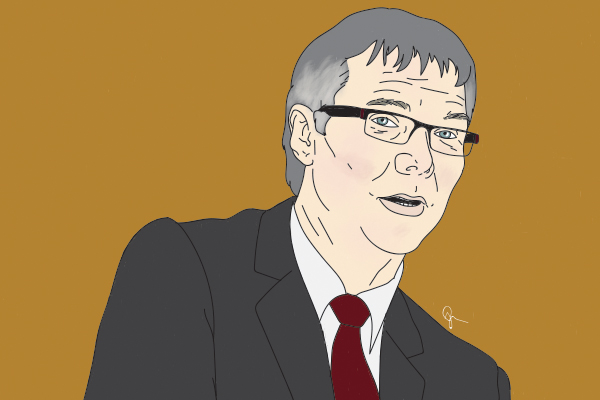 A report prepared on behalf of the Government says high wealth families pay a median effective tax rate of just 8.9%, as they earn significant income from untaxed capital gains.  
The High-Wealth Individuals Research Project was conducted by Inland Revenue to fill a data gap in tax records and was released on Wednesday morning. 
Revenue Minister David Parker said there was accurate data on the wealth of more than 90% of New Zealand's population from household surveys, but little information on the total income of the wealthiest families and the taxes they paid. 
IRD was given the funding and legal powers in 2021 to compel high wealth individuals to respond to a survey of their income and taxes in order to fill this knowledge gap. Parker said the study found high-wealth individuals collected roughly 80% of their income from capital gains and were paying half the tax rate of middle-income New Zealanders. 
Parker said the report was not about chasing tax avoiders or attacking the rich.
"Wealthy New Zealanders are usually hard-working and creative people who comply with current rules. They have assisted IRD with this inquiry, and I am grateful for that".
Parker said the survey data would enable future discussions on tax policy to be based on solid evidence.
"Later this year, we intend to introduce a Tax Principles Bill to ensure that information like this continues to be transparently collected and reported on," said Parker.
"I want to be clear today that I am not announcing any new tax policy or tax switch. Labour's tax policy will be announced before the election," Parker said.
"I repeat again today that I have never favoured taxing the family home, either by way of capital gains or imputed rents. High rates of home ownership are a cornerstone of a fair society."
Un-taxable income 
The report investigated how much tax a group of high-wealth families pay relative to their 'economic income', which is a measure that includes anything that increases one's ability to consume goods or services. 
It drew on tax administration data, public records, and specifically-collected survey data from over 300 families with an average net worth of $276 million, between the years 2015 and 2021. 
For comparison, Statistics NZ estimates the starting point for the wealthiest 1% of households, or top 19,000, to be $7.6 million. The group in this survey are what might be thought of as the 'ultra-wealthy'. 
The median effective tax rate for high-wealth families assessed in the project was approximately 30%, when based on their taxable income of $268,000 for individuals. 
New Zealand has a progressive income tax system, so a person with a taxable income of $50,000 would pay 16% in tax, while someone with $100,000 would pay 24%. However, when you calculate the median effective tax rate of high-wealth families using economic income - which includes capital gains and property ownership benefits - it plunges to just 8.9%. 
The median rate was 9.5% when goods and services tax (GST) was included in the analysis, but lost another 0.3% when including government transfers such as superannuation. 
IRD concluded that income from superannuation and home ownership had "minimal impact" on the effective tax rates paid by high-wealth families. 
The main source of untaxed income was capital gains. The top 2% wealthiest households own 25% of New Zealand's total net worth and financial assets, according to the Household Economic Survey 2018.
Capital gains accrued to these assets make up a much larger chunk of the wealthiest New Zealanders' total income, which reduces their effective tax rate relative to a regular household that earns most of its income in wages and salary. 
The report notes that capital gains are volatile, which means the effective tax rate of high-wealth families can vary from year to year. Effective tax rates can be negative when there are capital losses.
Market distortion 
IRD said failing to tax forms of income earned predominantly by those who are better off was likely to make the tax system less progressive and impose other economic costs by influencing the pattern of investment throughout the economy. 
Having untaxed types of income encourages people to invest in assets that earn that income, until the return is equal to the post-tax return on other income streams - such as wages. 
"In effect, individuals will bid up the price of these assets, lowering the return from the asset until the post-tax return equals that of taxed investments. The lower return derived from the asset is a cost from the tax system that is not captured in average effective tax rates," IRD said. 
This was particularly relevant to liquid assets not dependent on the skill of their owner for returns. Much of the economic income in this project came from business entities the owners controlled, which may mean returns are more related to performance than tax rates. 
Families in the research project had a median economic income of approximately $8 million in 2018 and paid about $642,000 in tax. Almost 70% of this income was earned through trusts, either as trustee income or capital gains on assets held by these trusts. 
The year ending March 2021 was a banner year for these 300 families, who collectively earned $14.6 billion of economic income as asset values exploded. Much of these capital gains may have reversed in the recent market correction, which could have an impact on the effective tax rates paid by these families. 
The project period saw house and share prices increase at much higher rates than the historical long-term averages. 
This may mean the effective tax rate estimates in the report were lower than they would be when asset price growth was occuring at a more normal rate. 
When capital gains from all sources were reduced by 20%, the effective tax rate increased to 11.7% (excluding GST) which was still a lower rate than paid on taxable income. 
IRD said the measures in the report "remain informative" despite market conditions in the 2020 and 2021 years creating a "higher level of economic income" than normal.  (There's a useful IRD summary here)
Room for dissent 
Last week, tax consultancy firm OliverShaw released a report it commissioned which gave a differing view to that of Inland Revenue's report. 
It found that high-wealth individuals pay more tax on average and represent a higher proportion of the total tax take than "may previously have been thought". 
The key findings from that report, prepared by Sapere Research Group, were that the rich pay most of the tax collected in New Zealand. It did find that effective tax rates were generally lower than statutory rates, but also that effective rates increased as the net real economic incomes of households increased.
"As a result of deliberate government policies, households of single employees renting face some of the highest average effective tax rates, and some of the highest marginal tax rates apply to some of the lowest income earners," it said. 
OliverShaw principal, Robin Oliver said wealthier people generally derive a greater share of their income from sources other than wages and were encouraged to take advantage of the different tax rates payable on income from companies, trusts, and property.
"High income earners are behaving in ways that economists advising the government predicted, in the process meeting those policy objectives which governments favour highly: saving for retirement, protecting assets, investing in businesses, creating jobs, developing commercial and residential property," he said, in a press release last Tuesday.
Taxpayers' Union spokesperson, Jordan Williams said the report concludes that high net wealth families are only paying 9% of their economic income in tax but mostly in unrealised capital gains.
"No one in the world taxes that, and it is disinformation to encourage comparisons to those primarily earning PAYE income".
He criticized the report for ignoring the risky nature of capital gains, which tax settings needed to account for in order to attract capital investments.