Questions raised over NZ's financial services consumer dispute resolution model with the four competing schemes incentivised to sell themselves to the industry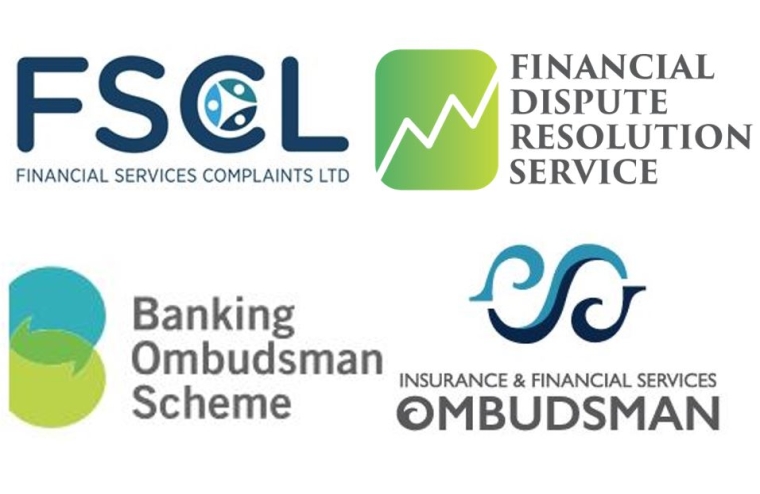 There are concerns the Government is going to miss an opportunity to make it easier for consumers to complain to a dispute resolution body if they have a problem with their bank, insurer, mortgage broker or other financial service provider.
The Insurance and Financial Services Ombudsman (IFSO) Scheme and the Citizens Advice Bureau have raised concerns around the fact there are four organisations dealing with financial services disputes.
While all providers of financial advice to retail consumers need to join a dispute resolution scheme, they can choose which scheme they want to be part of.
This means that if a consumer wants to make a complaint, they can only do so through the scheme their provider is a fee-paying member of.
While banks are part of the Banking Ombudsman Scheme (BOS), the IFSO Scheme, Financial Services Complaints Ltd (FSCL) and Financial Dispute Resolution Service (FDRS) all compete to attract members from elsewhere in the financial services sector.
The Citizens Advice Bureau maintains one of the factors dispute resolution schemes compete on is being "business friendly".
Speaking at a select committee on the Financial Services Legislation Amendment Bill on May 3, the organisation's deputy CEO Andrew Hubbard said members could shop around for the scheme they believed was the least consumer friendly.
Speaking to interest.co.nz, the Insurance and Financial Services Ombudsman Karen Stevens said she wasn't aware of schemes being biased in any way. The problem in her view, is that there could be a perception of this being the case.
Yet without evidence of competition causing problems, the Government has taken the matter off the table as it's introduced the Financial Services Legislation Amendment Bill to Parliament, as a part of a revamp of New Zealand's financial advice regime.
Meanwhile, as a separate but related matter, the Financial Markets Authority and Reserve Bank last week told banks to prove consumers, regulators and other stakeholders can have full confidence in the financial services sector. This comes against the backdrop of Australia's Royal Commission on Financial Services.
Insurance and Financial Services Ombudsman looks to Aussie model
When it first started consulting with the industry on a review of the Financial Advisers Act in 2015, the Government asked whether there was any evidence that the existence of multiple schemes was harming consumers.
Stevens, in a submission made in February 2016, warned that something had to be done about the competition among schemes.
She gave a detailed example of a complainant having trouble resolving an issue involving their insurer and a finance company - both of which were part of different schemes.
"If company X and insurer Z had both been members of the IFSO Scheme, we may have been able to provide assistance to the consumer," she concluded.
Stevens pointed to comments made by the Australian Securities and Investments Commission (ASIC) in August 2014: 
ASIC does not consider that competition between different schemes enhances consumer outcomes.

ASIC has worked with industry to reduce the number of schemes, with resulting improvements in economies of scale and efficiency, the removal of uncertainty for consumers and financial investors, and the reduction in jurisdictional boundary issues.

Following the merger of five EDR [external dispute resolution] schemes into the Financial Ombudsman Service in 2008 and 2009, there are now two ASIC-approved EDR schemes in Australia.
Govt concludes the current system is working
Yet the other three schemes in New Zealand in their February 2016 submissions said having multiple schemes wasn't causing any problems.
The Banking Ombudsman Nicola Sladden said, "We consider there are benefits in industry-specific, expert schemes within the financial services sector to ensure tailored dispute resolution and education."
She said her organisation had developed "specialist understanding and knowledge" of banking products and services, and had established "commonly understood approaches to issues".
Meanwhile the CEO of FSCL Susan Taylor said there was no evidence financial service providers were "forum shopping".
She believed competition between the schemes drove efficiency. She point out the fact FSCL had reduced its participants' annual fees by 15%; the cost savings ultimately benefiting consumers.
Speaking to interest.co.nz, Trevor Slater of FDRS said fee cutting was better than what was happening in Australia, where a consolidation of schemes had driven up membership fees. This in turn would harm consumers, he believed.
In its submission, FDRS also said, "Multiple schemes bring a breadth of experience, knowledge and perspective that may not be available under one scheme."
Further to this round of consultation, a Cabinet paper prepared by the Office of the Minister of Commerce and Consumer Affairs at the time, Paul Goldsmith, concluded: "While the four scheme model may not be common practice and some improvements could be made, there is no evidence to show that it is not working as intended or not delivering the right consumer outcomes…
"There may be opportunities to further promote access to fair and effective redress through alignment of scheme rules."
The issue with schemes promoting themselves to consumers, when they're incentivised to sell themselves to industry
Nonetheless, as mentioned above, the Citizens Advice Bureau's Hubbard raised the issue again at a Select Committee last week. 
He said that having membership fees driven down, was reducing schemes' abilities to spend money on publicity campaigns.
"If you look at all the information about knowledge of those schemes, it's miniscule, as are the number of complaints to those schemes," he said.
It is difficult to compare schemes' workloads, as they categorise their interactions with consumers differently.
The IFSO for example, in the year to June 2017, completed 314 complaint investigations. The BOS dealt to 619 complaints and engaged in 153 disputes. FSCL completed 216 investigations, and FDRS completed 455 complaints. 
This is how the schemes' revenue streams and marketing spends differed:
| | | | | |
| --- | --- | --- | --- | --- |
| For year ended June 30, 2017 | Banking Ombudsman | Insurance and Financial Services Ombudsman | Financial Services Complaints Ltd | Financial Dispute Resolution Service |
| Revenue | $2.53m  | $2.15m | $1.68m | $541,000 |
| Marketing  | $45,077 | $23,381 | $33,742 | $6,000 |
Responding to the Citizens Advice Bureau's concerns around the promotion of the schemes, Stevens said her focus was more on playing a public service role through the media and by providing consumers with helpful material, rather than advertising her scheme as such.
"I don't know that you need a big budget to be able to do that," she said.
FDRS's Slater said the challenge was for schemes to police their members to ensure they promoted their memberships to their customers.
The Financial Services Legislation Amendment Bill is continuing to go through the select committee process, having had its first reading in Parliament on December 7.
Stevens believes it would take a major event to change the Government's position on consolidating the four dispute resolution schemes.
*This article was first published in our email for paying subscribers early on Wednesday morning. See here for more details and how to subscribe.