Falling wholesale rates and the start of the Spring real estate selling season sees a major home loan lender cut a longer term fixed rate aggressively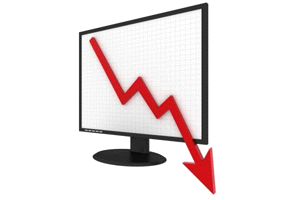 ASB has made one of the year's largest home loan rate reductions, cutting its three year fixed rate by -40 basis points.
The new rate is 4.39% as a 'special'. (It also cut its standard rate by the same amount, with that new rate as 4.79%.)
The result is the market leading position for that term - and even beating the equivalent HSBC Premier rate of 4.69%.
All its rivals have a best-rate for three years of 4.85%, so ASB now has a 46 bps advantage.
Perhaps as importantly, this new competitive three year rate is also competitive with most two year fixed rates. In fact, ASB itself is still offering 4.49% for two years as its 'special'.
Not only is the Spring real estate selling season just getting underway, but wholesale swap rates have been trending lower at the same time which opens up the opportunity for moves like this. Today, the two year swap rate is just 2.06%. At the end of June, this rate was 2.35% so that makes the parallel wholesale rate drop was -29 bps.
There are other sharp rates, including a range of offers at 4.19% from a few banks for fixed terms of one and two years. And there is still HSBC Premier's 3.99% one year and 18 month fixed rate 'specials'.
ASB has also cut its five year fixed rate by -40 bps to 5.09% for its 'special' version. But Westpac has a 4.99% five year 'special' in the market.
And it has cut some term deposit rates as well. See here.
See all banks' carded, or advertised, home loan interest rates here.
Here is the full snapshot of the fixed-term rates on offer from the key retail banks.
In addition to the above table, BNZ has a fixed seven year rate which is 6.15%.
And TSB still has a 10-year fixed rate of 6.20%.