As mortgage lenders pull back from lending to property investors, offers to owner-occupiers are getting sharper as overall mortgage market growth slows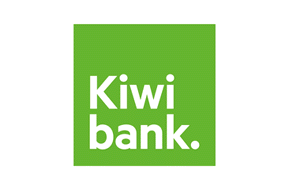 Kiwibank has brought back its 4.19% two year fixed rate offer.
It is a rate they last had from September 24 to October 8, 2018.
It is a rate that matches HSBC's Premier offer for that fixed term.
But in the meantime, SBS Bank has launched its 3.95% two year offer, so the Kiwibank rate is no longer market-leading.
But it is lower than all its main rivals in the four big Australian-owned banks.
However, almost all of them now have a 4.15% rate. ANZ offers that lower rate for one year, while ASB and Westpac offer it for 18 months.
What today's Kiwibank move does do is push the general market "under 4.2%" level out for the whole 24 month period.
And that comes even though wholesale swap rates for these durations aren't moving.
From mid-June to mid-August, New Zealand two year swap rates fell -20 basis points. This gave the room for the Spring real estate selling season reductions. But since mid-August, those same wholesale swap rates have moved very little. With wholesale swap rates not moving much recently, the retail rate tightening of carded rates is more 'competitive' than cost driven.
At the same time, there isn't evidence of banks pushing down term deposit rate offers recently.
But there is evidence that home loan growth is tame this year. RBNZ data shows that new mortgage lending is up +4.6% in September 2018 compared to the same month a year ago, with new P&I lending up +8.4% while "interest-only" lending (incl. revolving credit) down -3.2%. Given that overall existing loan balances are up +5.9% year-on-year, these new-lending levels are soft. The main reason is a -3.2% fall in lending to investors (and interest-only lending to investors fell an eye-catching -8.6%). Lenders who targeted investors have pulled back sharply after being 'encouraged' by RBNZ policy signals. And they now need to shift their focus to owner-occupiers making that segment hotly competitive.
Borrowers should always remember that discounts from carded offer rates will be available in many cases, especially if your financials are sound and your LVR is under 80%. In some cases, even cash-back incentives are still available - if you ask.
See all banks' carded, or advertised, home loan interest rates here.
Here is the full snapshot of the fixed-term rates on offer from the key retail banks.
In addition to the above table, BNZ has a fixed seven year rate of 5.95%.
And TSB still has a 10-year fixed rate of 6.20%.