Tax Working Group Chair kept on the job for 4 months longer than initially planned; Michael Cullen says he's there to bat for the integrity of the report not the Government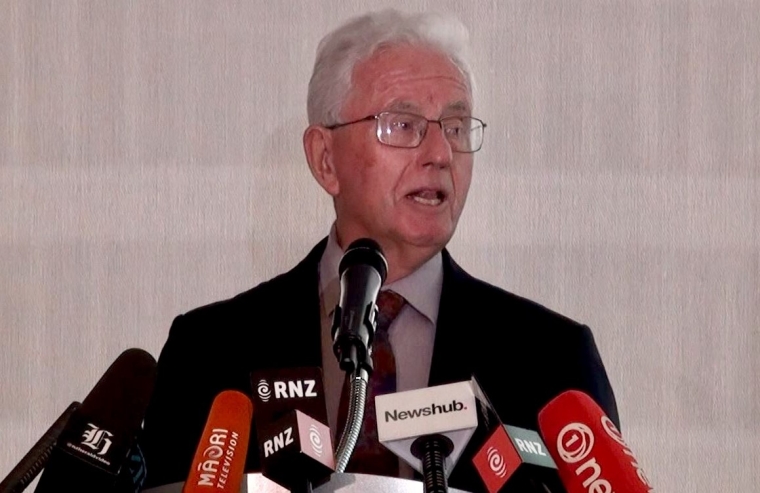 Michael Cullen will remain the Chair of the Tax Working Group (TWG) for longer than he was initially contracted to be in the role.
Finance Minister Grant Robertson said the Government extended Cullen's appointment to June 30, because it was "aware there would be extended public discussion on the report".
He acknowledged this public discussion "has played out".
Cullen was originally supposed to be in the role until the TWG delivered its final report in February. This was when the other 10 members' contracts ended.
However, the Government on January 30 – two days before it announced it had received the TWG's final report – offered to extend Cullen's contract.
Robertson told interest.co.nz of the extension when it asked him whether he was aware beforehand of an interview Cullen did on Radio NZ on Wednesday morning.
Cullen's commentary
Cullen in the interview debunked National's claim that under the TWG's recommendations the average person's KiwiSaver would be worse off.   
He did so further to sending a statement to media on Monday night explaining how National hadn't accounted for recommendations that would reduce tax in its calculations.
Up until late Wednesday afternoon, this was the only official statement Cullen had sent to all media further to the TWG's final report being released to the public on February 21.
Cullen in the interview went further in saying: "I'd be much more likely to believe Sam Stubbs [of Simplicity] and the people he'd be using to do costings on a KiwiSaver scheme than Mr Bridges, because this is all part of this rather hysterical 'destroy New Zealand way of life' reaction to the report." (See Simplicity's workings here).
He also provided a fair bit of commentary, saying he believed the Government wouldn't reform the tax system in such a way that would leave KiwiSaver members worse off.
He commented on the difficulties the TWG faced figuring out how to tax capital gains on Australasian shares, when currently these receive concessionary tax treatment compared to foreign shares.
"It would not at all surprise me if there were some changes to those proposals around Australasian shares," he said.
Cullen also said history would suggest that the Opposition, if elected into government, wouldn't overturn changes it previously spoke out against.
This evoked a response from National Leader Simon Bridges, who tweeted: "No ifs, no buts, no caveats, I will repeal this CGT as Prime Minister of New Zealand."
Policy, not politics
Challenged by interest.co.nz on whether he was going beyond his remit and wading into politics, in such a way that it appeared he was going in to bat for the Government, Cullen said no.
"It's certainly my job to wade into policy. It's not the same thing as politics."
Cullen said there was "nothing particularly unusual" about him responding to National's KiwiSaver commentary.
He acknowledged he couldn't respond every time someone said something "a bit daft", but said: "When there's egregious mischief-making by plucking numbers out of the air, I think it's important that people understand firstly that those numbers are almost certainly wrong, and secondly, that there are various ways in which any difficulties can be resolved…
"It's a bit silly to be scaring people too much at this point."
Asked whether it was his job to be debunking myths or allaying fears, Cullen said yes.
"My job is to defend the work of the Tax Working Group… It's not the job of the Government to defend an independent report given to it."
He said he was defending both the report and the process.  
He acknowledged the need to do so in the case of National's KiwiSaver comments, noting these would receive more media coverage than other arguably misleading responses to the report. 
Cullen likened interest.co.nz's observation that some of his comments in the RNZ interview mirrored the Government's caution, to a "conspiracy theory".
The Government has refrained in recent weeks from really marketing the need for tax reform. It's instead underlined its focus on "consensus-building" ahead of announcing its response to the report in April.
Cullen said: "I've always been aware that this is an extended process, of which the report is only one stage. Therefore it's very important for people to understand that there is a long way to go before decisions are made."
He expressed his frustration over the other 10 members of the TWG being "treated like a pack of dummies" by those who implied they had nothing to do with the outcome of the report.
He said the Group's members are experts in their fields, and while they are now off the job, his role is to "defend the integrity of the report".