Government proposes new policies to specifically require local councils to leapfrog the NIMBYs and enable more urban intensification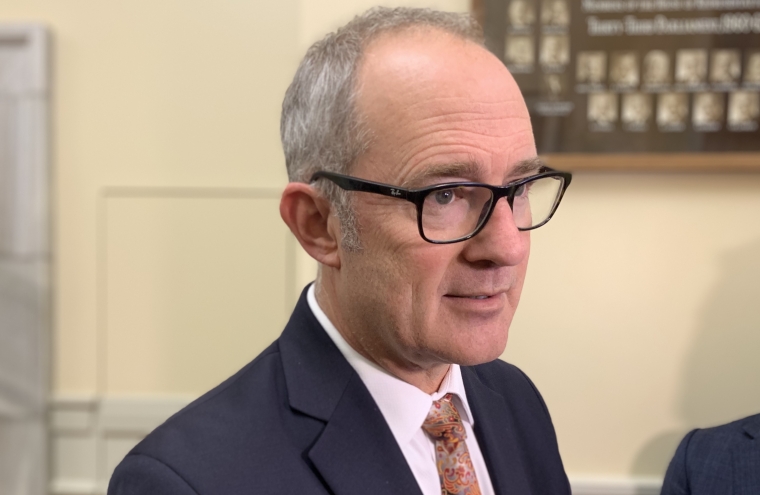 The Government wants to direct local councils to prioritise intensification through a new National Policy Statement (NPS) on Urban Development.
It has released a document for consultation that proposes what the new NPS, set to replace the existing 2016 one, should look like.
The Ministry for the Environment (MfE) and Ministry of Housing and Urban Development (MHUD) suggest the NPS includes new policies to specifically direct councils to provide for intensification by:
enabling high-density development in areas close to employment, amenity, infrastructure and demand;
providing for further greenfield development by allowing consideration of urban development where land has not yet been released or not identified for urban development;
removing requirements for new developments to have a set number of carparks to make it easier for housing developments in inner-city areas to get off the ground for example;
using evidence about the market in planning decisions, and assessing demand for housing and business space, and supply of development capacity to meet demand;
more directly intervening to promote quality urban development by replacing rules in district plans for example.
All these directives would need to be carried out under the Resource Management Act.
The MfE and MHUD admitted in the regulatory impact statement for the NPS that while the change was expected to provide more affordable housing in cities, it could result in "some existing home owners perceiving a loss of amenity due to a new development occurring in their neighbourhood".
Yet Urban Development Minister Phil Twyford said development could be done well to satisfy even "the most sceptical NIMBY".
"Our cities are failing. Poor quality planning is stopping our cities from growing, driving up the price of land and housing, and is one of the big drivers of the housing crisis," he said.
"We need a new approach to planning that allows our cities to grow up, especially in city centres and around transport connections. We also have to allow cities to expand in a way that protects our special heritage areas, the natural environment and highly productive land.
"When overly restrictive planning creates an artificial scarcity of land, or floor space in the case of density limits, you simply drive up the price of housing and deny people housing options."
The regulatory impact statement for the proposed NPS said it would "intentionally constrain the decision-making autonomy of local authorities". It also "intentionally requires local authority planning to be more responsive to changes in markets that are not necessarily predictable or consistent over time and place".
Councils in high growth centres – Auckland, Hamilton, Tauranga, Wellington, Christchurch and Queenstown – would be most affected by the new NPS.
Auckland Mayor Phil Goff supported the Government's move to address urban development, but cautioned against planning for growth without having the funding to go with it.
"At the moment, about 93% of public revenue goes to Government, yet cities shoulder most of the cost for accommodating growing populations. We need some degree of revenue sharing if Government wants Auckland to take more of a role in urban development," Goff said.
The public has until October 10 to make submissions on the MfE and MHUD's proposals. A new NPS is likely to take effect during the first half of next year.
The NPS for Urban Development sits alongside a new Highly Productive Land NPS announced last week. This statement, which is being consulted on, proposes directing councils to protect highly productive land that can be used for horticulture.
Together, the two proposed NPSs clearly direct councils to prioritise urban intensification over sprawl.