The latest changes to KiwiBuild won't be a game changer for housing, Greg Ninness argues, with news of new housing authority Kainga Ora elusive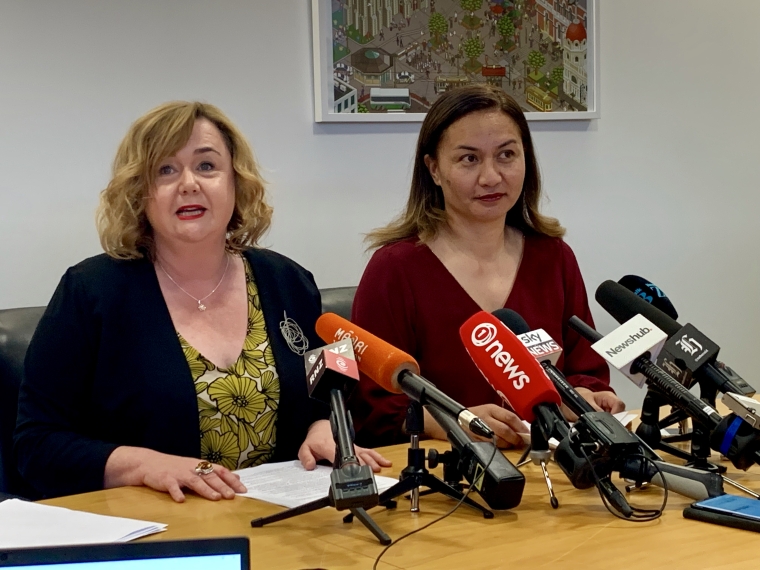 By Greg Ninness
Newly minted Housing Minister Megan Woods may well be remembered as the Tinker Belle of the housing market.
Woods' much anticipated KiwiBuild reset announcement will have left most of those hoping for substantial policy changes mostly disappointed.
Instead what we got was a lot of tinkering and some vague promises around some new initiatives, the details of which are yet to be released.
The most important announcement was that the Government has committed to introducing what it is calling progressive home ownership schemes.
The information provided at the announcement said these could be what are called shared equity schemes, possibly combined with what are known as rent to buy schemes.
It described a shared equity scheme as an arrangement "where a household owns part of the property and a third party owns the rest. Depending on the scheme, the household may not pay rent to the shared owner but may share capital gains."
The same document described a rent to buy scheme as something "where a household rents a new home from a third party, and may be charged discounted rent to enable them to save a deposit. The household may have the right to purchase the home either outright or through a shared equity or ownership scheme."
Note how often the word "may" was used in both of those descriptions, which we have highlighted for our readers' convenience.
What's missing from the announcement are a few details like who the third parties will be that will co-own the homes, how their stakes in those homes will be structured, who or what will be providing the homes in the scheme, who will qualify to buy the homes and how rents will be set in rent to buy schemes.
Which suggests that the Minister and her minions may or may not have decided exactly how the schemes will work, which could lead the rest of us to conclude that they may or may not work.
But there was no such equivocation from the Minister when it came to deciding how much money to tip into the schemes, with $400 million being allocated already.
If the lack of detail around proposed progressive ownership schemes made them sound like so much fairy dust, the rest of the KiwiBuild reset announcements were more in the nature of tinkering than a major overhaul.
The deposit requirement for a government-backed Welcome Home Loan (which is to change its name to First Home Loan) has been reduced from 10% to 5%, which will undoubtedly help some first home buyers get a foot in the housing door.
And changing the rules around withdrawing KiwiSaver money to help fund a deposit, to make it easier for people to club together to buy a home between them, and restricting KiwiBuild developments to areas where there is a demonstrable shortage of affordable housing, are sensible tweaks.
But they are not game changers.
Considering the scale of the housing problem the Government is facing, with the best part of a generation locked out of home ownership in places like Auckland even though mortgage rates are at record lows, these latest initiatives amount to little more than tinkering around the edges.
The real opportunity to substantially improve both housing supply and affordability, especially in Auckland where the housing market has been under the greatest pressure, lies with the Government's already announced plans to form an over-arching housing authority – Kainga Ora, which would spearhead major new housing developments, potentially in partnership with prefabricated housing providers, with the aim of bringing a substantial number of new homes to market as well as bringing down building costs.
But fresh news on that front has been in short supply lately.
It may be that the Government is saving major announcements in those areas until we get closer to next year's general election, or perhaps those plans have hit a few snags and been forced onto the backburner.
We shall have to wait and see.
But in the meantime we must make do with tinkering.
The comment stream on this story is now closed.
You can receive all of our property articles automatically by subscribing to our free email Property Newsletter. This will deliver all of our property-related articles, including auction results and interest rate updates, directly to your in-box 3-5 times a week. We don't share your details with third parties and you can unsubscribe at any time. To subscribe just click on this link, scroll down to "Property email newsletter" and enter your email address.