Government says next week's housing policy announcement will be part-stick, part-carrot to encourage investment beyond property; RBNZ calls for tax changes; Interest.co.nz considers some options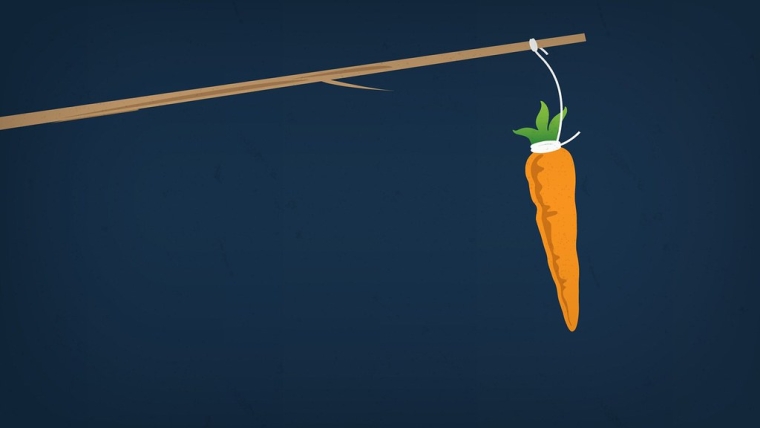 By Jenée Tibshraeny
The Government plans to use a carrot to incentivise investment beyond housing, as well as a stick to deter speculation in the property market.
Finance Minister Grant Robertson on Tuesday said the package of housing policies the Government is due to unveil next week will include a "mixture of both incentives to go [invest] elsewhere and disincentives within the housing system".
Prime Minister Jacinda Ardern framed the issue in a similar way on Monday.  
She said the Government was considering why there was an "extra psychological imperative" in the COVID-19 environment that's made housing feel like the safest investment.  
She said the Government had to do "multiple things" to ensure it was "encouraging people to build, and encouraging people to look at alternative investments that contribute to our productive economy".
Neither Ardern nor Robertson shed any light on what these "incentives" would look like or whether they would involve the tax system.
Orr uses similar language and again mentions using the tax system
Reserve Bank (RBNZ) Governor Adrian Orr likewise mentioned using "incentives" on TVNZ's Q+A programme over the weekend.
Speaking of the longer-term issues underpinning the housing crisis, Orr noted the need for people to look for "alternative places to invest".
He acknowledged the RBNZ's moves to lower interest rates were aimed at encouraging people to "go out there and use their money".
But he cautioned: "We didn't say, go out there and buy only homes.
"There is a full array of places where you can invest, but New Zealanders keep going to housing…
"It's about access to the debt, it's about the ability to take on so much leverage. For the investor, it's about being able to fund yourself at the interest-only…
"It's all advantaged towards housing, all of the time, as an investment. And so, we need to think hard about that and start making real change. Leverage, taxation, as well as the supply-side are the drivers."
Potential incentives...
So what incentives could the Government introduce to complement, or possibly soften the blow of, the disincentives it's about to unveil?
Interest.co.nz has no insight into what will be announced, but here are some options experts have recently recommended:
Reduce the amount of tax paid on KiwiSaver
The Tax Working Group, in its final report given to the Coalition Government in February 2019, recommended cutting the bottom two prescribed investor rates (PIR) for KiwiSaver funds by five basis points each to 5.5% and 12.5% (from 10.5% and 17.5%). The Group recommended leaving the top PIR at 28%. This is still below the top income tax rate.
It estimated the change would put an extra $630 million in low-income earners' pockets over five years.  
Take a broader view to tax capital income less than labour income
Andrew Coleman - a former Otago University lecturer, who in January started working at the RBNZ as an economist - has long advocated for taxing income earned from capital (IE dividends and interest) less than income earned from labour.
He responded to the Tax Working Group report by saying lower tax rates on capital would encourage people to keep their wealth in the country and innovate. This would up productivity and wages/salaries.
Furthermore, taxing capital income less would see people benefit more from compound interest. The change would affect young people, with more time to grow their wealth, the most.
It would also reduce the relative attractiveness of residential property - from a tax perspective at least.
Coleman advocated for these changes to be included in broader reform, including introducing a more comprehensive capital gains tax, and taxing retirement savings when they're withdrawn, rather than when money put into a retirement savings fund (like KiwiSaver) is earned.  
"This would bring New Zealand in line with standard OECD practice, and closer to the highly progressive tax systems adopted by most Scandinavian countries." Coleman said.
While his ideas in full might be too much for the Government to undertake, reducing tax on capital income in some shape or form, like by reducing PIR rates, could encourage investment beyond housing.
As for potential policies to disincentivise property speculation…
Extend the bright-lines test
An extension of the bright-line test could be on the cards, based on the fact Robertson has repeatedly denied making this change would constitute a "new tax" and thus see Labour break its election promise to not introduce new taxes.
The tax, introduced under the former National-led Government at two years, has already been extended to five years. This means anyone who buys and sells an investment property within five years has to pay income tax on any gains made.
Beyond this, Robertson has sought advice from the RBNZ on restricting the use of interest-only mortgages by property investors.
He has also asked the RBNZ about how debt-to-income (DTI) restrictions - a tool the RBNZ has long wanted - could be targeted to investors.  
He expects the RBNZ to report back within a matter of weeks.
The RBNZ clarified it currently has the power, legally, to impose restrictions on interest-only lending.
As at December, 39% of bank loans (by value) to residential property investors were interest-only, while only 13% of loans to owner-occupiers were interest-only.
Cap interest expense deductions
Another option could be restricting how much of their interest expenses property investors can use to reduce their tax bills.
Specifically, tax accountant Terry Baucher, of Baucher Consulting, in October said the thin capitalisation regime could be applied to investment properties.
He explained that under the current regime, "If a business such as Microsoft wanted to invest substantially in New Zealand, the interest deductions that it can claim on any debt funding provided are restricted if the debt to asset ratio exceeds 60%. Restrictions also apply to the interest rate that can be charged on the debt funding.  
"Applying the thin capitalisation regime would tackle the ability of investors to use debt to leverage up their investments which is another way first home buyers can be priced out of the market."