Latest ASB Housing Confidence Survey shows respondents at odds with ASB's economists over the direction of house prices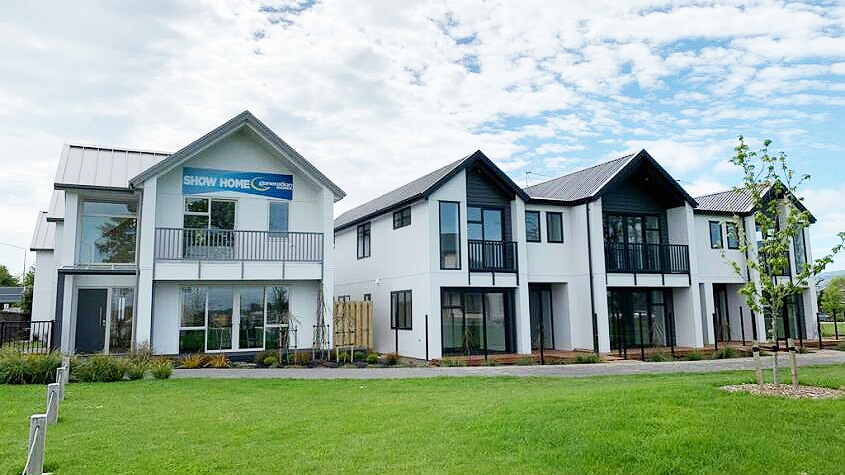 ASB's own economists might be predicting house prices will fall next year but according to the bank's latest Housing Confidence Survey, the public largely disagrees with them.
The survey, for the three months to October, shows a net 62% of respondents expect house prices to rise over the coming 12 months. That's up from 58% in the previous quarter. ASB is New Zealand's second biggest residential mortgage lender with nearly $69 billion of home loans at September 30.
"Kiwis' housing confidence has remained stratospheric all year. Credit rationing, tax changes, lockdowns…nothing has shaken the public's confidence that house prices are going to keep rising. And so far they've been right. But now that mortgage rates are rising, and fast, are we approaching the housing market's Wile E. Coyote moment? Not according to our survey," ASB Senior Economist Mike Jones says.
The net 62% is derived from 68% expecting prices to increase, 6% expecting a decrease, and 18% expecting prices to stay the same.
Jones points out it's not as if the survey respondents are in the dark when it comes to rising interest rates. A net 73% of them expect interest rates to rise over the next 12 months, with 75% expecting rates to increase and 2% expecting a decrease.
"That's about as close to universal agreement as you get, being the second highest result in the 25 years of our survey," says Jones.
"Back in October 2004, a net 75% of folk expected interest rates to rise. Incidentally, they were bang on; the two-year fixed mortgage rate rose to a peak of 9.63% over the subsequent 3½ years. We don't expect a peak anywhere near that high this time around."
"But we reckon the speed of recent lifts in mortgage rates, and the prospect of more to come, will finally put the kibosh on the feverish housing demand we've seen ever since Lockdown 1.0. In fact, there's a growing risk that three big macro negatives show up at the same time next year [higher mortgage rates, tighter credit conditions and better housing supply]. Lofty housing confidence looks set to be tested," says Jones.
Jones himself last week predicted "small falls" in house prices over the second half of 2022. He's forecasting a "cumulative forecast fall of around 4%." Albeit Jones says that should be interpreted "more as a hat-tip to the risk profile than a precise point forecast," and follows a 35% to 40% surge in house prices since March 2020. 
In terms of what the survey results say about the rising mortgage rate picture, Jones says the overriding message seems to be that the housing market can handle it.
"Still, it's all making for a particularly bitter cocktail for those looking to buy. And, indeed, buyer sentiment continued to crumble in the three months to October. A net 23% of respondents now believe it's a bad time to buy a house, a further deterioration from last quarter's net 21%, and the lowest in five years."
Jones questions whether there's a risk of overconfidence about house prices.
"We'd be remiss not to flag a few big speedbumps we see in the distance. The Reserve Bank is no longer content to let the good times roll, and we've long pegged 2022 as the year we finally get some movement on the housing supply imbalance. In the least, 2022 looks like a year in which lofty housing confidence will be tested," he says.
Jones suggests there's "a good chance" the recent surge in mortgage rates ends up "rattling housing confidence a little."
In terms of buyer sentiment, Jones says: "Wildly-stretched house prices paired with steep rises in mortgage rates are not a palatable combination for home buyers."
Breaking down the buying sentiment response, Jones says just 9% of respondents think it's a good time to buy, while 32% of people think it's a bad time. Meanwhile, 50% think it's neither and 10% don't know.
"Buyer sentiment is particularly negative in Canterbury, with a net 30% believing it's a bad time to buy there. This compares to a net 20% in the rest of the South Island, a net 25% in the North Island outside of Auckland, and a net 19% believing it's a bad time to buy in Auckland," says Jones.
"Perceptions of whether it's a good time to buy are now within a whisker of the all-time low struck in October 2016. We wouldn't be surprised to see fresh lows before this cycle is done. We suspect the house price upswing has got another six months or so left to run, and the upward pressure on mortgage rates looks likely to remain."
ASB says the latest iteration of its Housing Confidence Survey stems from data received from 2814 individual respondents.