ANZ National raises mortgage rates for popular short terms, and lowers rates for less popular long terms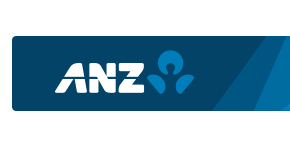 ANZ and the National Bank have raised interest rates for short term fixed mortgages, and lowered rates for long term fixed mortgages.
The six month fixed rate rises 10 bps to 5.60% from 5.50%.
Their 18 month fixed rate has been raised by the same amount to 5.49% from 5.39%
The rate for 4 years fixed has been trimmed 5 bps to 6.20% from 6.25%, while the new 5 year is 6.60% down from 6.70%.
None of these rates from ANZ National are market leading.
The lowest bank rate offer for a six month term is from SBS Bank who are offering 4.99%.
The lowest bank rate for an 18 month fixed term is from Kiwibank who are offering 5.19%.
At the long end, the BNZ Classic 4 year rate is still 5.89% and SBS's five year rate is 5.99%.
All the latest mortgage rates are here » and they are updated as soon as each institution announces a change.
------------------------------------------------------
Mortgage choices involve making a significant financial decision so it often pays to get professional advice.
A Roost mortgage broker can be contacted by following this link »
------------------------------------------------------