Opinion: Brendon Harre looks at the impact of housing affordability on poverty and wonders why local authorities aren't more concerned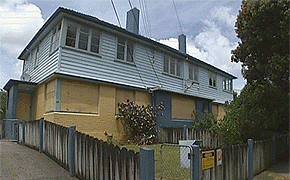 By Brendon Harre*
Addressing poverty is generally seen as a central government responsibility.
But in truth a significant cause of poverty is local government regulations that result in expensive housing.
Here are some of the effects unaffordable housing has on poverty.
Healthcare:
In the this link you can see from the charts that hospitalisation rates for infectious diseases (P.25) tracks housing affordability (P.27).
These infectious diseases are really third world diseases associated with poor housing and deprivation.
Bryan Bruce based a good part of a child poverty documentary on this issue. This documentary was first screened just prior to the last election and I would guess there will be an updated version coming out before the next election.
There are not many examples of central government institutions co-operating with local government with regard to regulatory reform. But there is the following example of the Canterbury District Health Board assessing and making recommendations for Christchurch's and surrounding local government's Greater Christchurch urban strategy.
This process occurred under the previous Labour Government and the Health Impact Assessment was released in April 2006. On page 50 the report states that the recommended option of increased concentration will likely lead to increased land prices and therefore higher house prices.
Renting is statistically linked to a shorter life even after taking into account other socio economic factors p.49 and on the same page stated there is growing evidence of poor health related to high housing costs due to poor nutrition etc.
But the assessment chose to downgrade these real problems and up grade wishful thinking claims that the plan will lead to more people exercising by cycling, walking etc and therefore improved health, so the Health Impact Assessment went in favour of more concentration. (Sorry the internet link to the report has degraded.)
This Plan is still in place after the earthquakes and supported by committees, planners and political patrons such as Mayor Bob Parker. He discusses co-operating with the government for what land will be made available for displaced earthquake residents, using the Greater Christchurch Urban Strategy framework.
What the Plan does not acknowledge is by identifying specific areas for residential development, allows that the identified land to gain monopoly pricing power. It has been discussed on this website that these sort of urban containment plans lead to unresponsive supply and actually do not achieve there purpose as people go even further out looking for affordable homes.
For example the building consents in November 2012 for Christchurch City Council were 141 compared to 214 for the Waimakariri and Selwyn councils (Statistics New Zealand).
What is not discussed is how unaffordable housing causes poverty.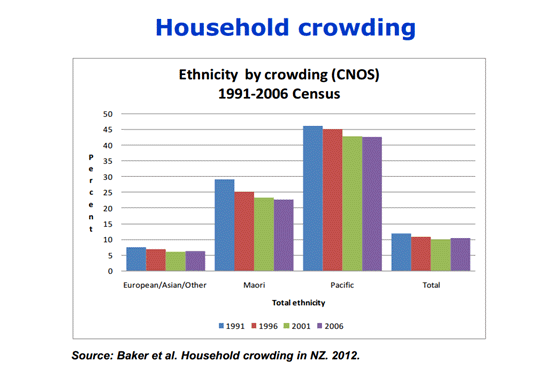 Child poverty:
The recent report Solutions to child poverty in New Zealand evidence for action has a whole section on housing (P. 45-49).
Of interest is how important housing affordability is seen by the public in general, as indicated by the following quote, "Overall, addressing the housing situation for children living in poverty was the top priority expressed by New Zealanders who provided feedback ..." (P.45).
Unfortunately none of the recommendations specified what local government could do to remedy this issue.
Most of the recommendations stated 'the government should ...'; maybe the authors implicitly assumed 'the government' includes local government but this sort of language is confusing, because it can easily be read that addressing housing affordability is not a local government responsibility.
Elderly poverty:
The outgoing Retirement Commissioner Diana Crossan has this to say. "Housing affordability woes present a looming crisis for New Zealand's retirement income framework. ... Rates of poverty amongst retirees who own their own home outright are much lower than those who are still paying a mortgage or rent. ... Unfortunately, housing affordability has declined to a point where, now, a house costs five times a salary, compared to two-and-a-half times a salary in the 1990s, and rates of home ownership are declining."
What unaffordable housing costs the taxpayer:
"That accommodation supplement costs about NZ$1.2 billion dollars a year, and state housing rent subsidies cost about NZ$600 million, so you you're close to the NZ$2 billion mark, and that is of a serious concern to us," Heatley the former Minister of Housing said. 
If you add in Working for Families tax credits being a further $2.8 billion, which was implemented at least in part due to concerns about child poverty and stretched household budgets by high housing costs then the total cost is about $4.5 billion.
As house prices are rising faster than inflation and even wages, then central government expenditure on housing will also rise faster, sucking expenditure from other areas.
Housing costs of $4.5 billion are not insignificant costs when you compare it with the three main areas of central government expenditure:
Social security and welfare: $25.5 billion
Health: $13.7 billion
Education: $12.4 billion
Or total local authority spending of $7.8 billion.
And there is pressure to spend more taxpayers money on housing with the Labour Party proposing another billion be spent on their Kiwibuild proposal, while the Green party are proposing a Homes for Life policy, where Central Government uses its access to cheap borrowing to get into the business of providing housing.
Note these proposals amount to something like 1,000 houses a month depending on how large the Green party's scheme is, while the current local government dominated market place provided 1,658 dwellings last November on an increasing trend.
Alan Johnson, who is a policy analyst for the Salvation Army, has been following developments with the Accommodation Supplement since the early 1990s, summarises the situation well.
"The subsidy rate that we've got is designed to encourage people to economise on their housing costs. But it does mean that any rent increase ahead of household income increase still leaves the household with less disposable income, which can cause real hardship.... They haven't really addressed that issue, and the way they are addressing it is through supplementary benefits – Working for Families – which doesn't help. What it does is turn working households into beneficiary households.... Really the only way is a supply response. Build houses, or make certain affordable houses are built."
Conclusion:
The current regulatory framework and co-operation between central and local government is unsatisfactory.
The decisions that determine the supply response to housing demand and hence the market price are made by local government. But the responsibility for addressing the poverty issues resulting from unaffordable housing is a central government problem.
This split between decision making and responsibility with no acknowledgement how one affects the other is causing serious difficulties for New Zealand.
This whole area is highly dysfunctional and long overdue for reform.
The National Party is proposing reforming the Local government regulatory framework to improve the supply response, while the Labour and Green parties are proposing Central government provide those houses directly.
---------------------------------------------------------------------------
Brendon Harre is a reader and commenter on interest.co.nz. "I studied some university economics but my career was in psychiatric nursing, I have lived in Finland until recently where I retrained as a cook. Currently I am at home in Christchurch looking after two preschool boys."