New Zealand house prices are overvalued - but they will keep rising, according to the BNZ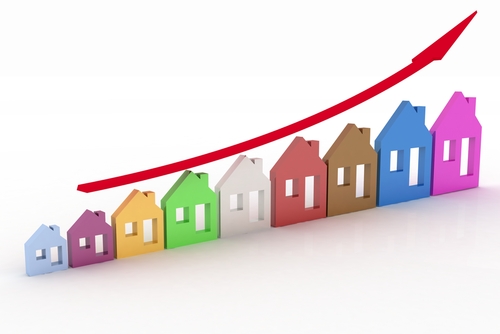 New Zealand house prices are definitely overvalued, but that won't stop them continuing to rise, according to the BNZ.
The BNZ's head of research Stephen Toplis says in a research paper titled "The Housing Dilemma" that it is "widely accepted" that our house prices are overvalued. He says a "significant correction" in house prices is warranted, but won't happen till current shortages of housing are addressed.
"Often cited is the inability of prospective new home owners to fund the purchase of a new dwelling; elevated house prices relative to wages and rents; the cost of housing relative to the other countries; and the amount of debt householders have built up relative to the value of their assets," he says.
According to Toplis the average house price in New Zealand is 6.9x the average gross (pre-tax) annual wage. This is down from the peak of 7.6x back in the fourth quarter of 2007 but is still well above the average 5.4x. In the United States, the current equivalent ratio is just 4.1x.
If you were to adjust for the currency, the average New Zealand house would buy you 1.84 average US houses.
"Sure, some of this simply represents the 'overvaluation' of the NZD," Toplis says. "But even if we assumed that the NZD fell, say 20%, to USD0.67 this would still mean a NZ house would buy you 1.47 US houses."
In better shape
Toplis says there are extenuating factors. The ongoing low interest rates are making debt servicing less problematic so, it could be expected that valuations relative to things such as rent and incomes would creep higher. Also, the NZ economy looks in better shape than countries such as the US, so some premium for NZ assets might be expected.
"But, when push comes to shove, it's hard to conclude anything other than house prices are indeed 'overvalued'."
So, this means we can expect some sort of downward movement in prices then?
No, says Toplis.
"It is all well and good saying that current house price inflation is too lofty and that house prices should fall but then one has to ask the question as to what might be the catalyst for any correction. Currently, we don't see one appearing in the near future."
Addressing demand
Toplis believes the Reserve Bank will be forced into addressing the "demand side of the equation" with higher interest rates and, possibly, lower loan-to-value ratios. Limits on LVRs are one of the options the RBNZ is considering in its range of macro-prudential tools being readied for introduction this year.
Toplis says that many people point to New Zealand's alleged house price overvaluation as being similar to that which prevailed in other countries such as Spain and Ireland immediately before house prices there collapsed.
"But, in New Zealand's case, there is one big difference – there is absolutely no indication of excess supply - in fact, quite the opposite. It would appear that New Zealand has been underbuilding (relative to population growth) for quite some time and that the excess demand that has resulted will take some time to diminish."
Toplis says, however, that in the 12 months to February 2013 there were 17,432 new dwelling permits were issued, which now seems "about right" for the relatively low population growth that is occurring.
"However, if net migration turns positive, as appears to be the case, a further increase will be necessary. In addition, the Christchurch earthquakes delivered a hit to the capital stock that needs rectifying and clearly exacerbates the shortages that already exist."
No easing in prices
Toplis says it is "hard to imagine" any moderation in the current 8.1% house price inflation as indicated by the Real Estate Institute's Stratified House Price Index while housing supply remains relatively constrained and interest rates are so low.
So, what of the suggestion that house price inflation is going to become a problem for the Reserve Bank?
Toplis says the central bank can cope with inflation in the housing market to the extent that it represents "a relative price shift" and in fact when there are supply difficulties it may take significant price movements to encourage an increase in supply that more balances the market.
"From a monetary policy perspective, house price inflation probably only becomes problematic if the impact of such starts to flow through into household sector demand, more generally, via the age-old method of equity withdrawal. While there is some evidence that credit growth is again beginning to accelerate, the Reserve Bank currently seems comfortable that equity withdrawal is not occurring," Toplis says.
"The ability to judge this will, of course, be tainted by difficulties in assessing the balance sheet impact of the funds supplied by insurers to those in Christchurch."
Risks for the banks?
Addressing the question of whether the level of house prices could put the banking sector at risk, as international credit ratings agency Standard & Poor's recently warned, Toplis says "it seems unlikely" given the current housing supply constraints.
As for how the RBNZ should react, Toplis says if the housing market is seen to be getting out of control, "we believe the RBNZ will have no option but to raise its cash rate even in the event that complimentary prudential policy is enacted".
He says theoretically, the RBNZ should only utilise its "prudential tool-kit" for systemic reasons not because house price inflation is causing wider inflationary concerns. "Be that as it may, recent pronouncements by the Bank suggest there is a genuine desire to dabble with the prudential policy option," Toplis says.
"Our view is that house price inflation is likely to prove problematic, sooner rather than later, which lies, in part, behind our belief that the cash rate starts to move higher from early next year and then moves progressively towards a 'new neutral' of 4.5% [compared with the current 2.5%]. While we have a quicker interest rate adjustment than the Reserve Bank has in its published forecasts, we think we have a shared general sentiment as to the progress of the economy and its inflationary implications."
Toplis says the problem is that monetary policy and prudential policy to an extent are designed to influence demand.
"But with supply the more likely issue here it looks to us that fiscal and regulatory policy may prove a more effective solution to the issues that the sector confronts. Moreover, to the extent that demand is funded either out of free-cash flow of New Zealanders who have been saving of late or by the accumulated wealth of foreign buyers, demand-constraining policy may have little impact."