Shortage of sale listings prompts vendors to seek record high prices for houses according to latest figures through Realestate.co.nz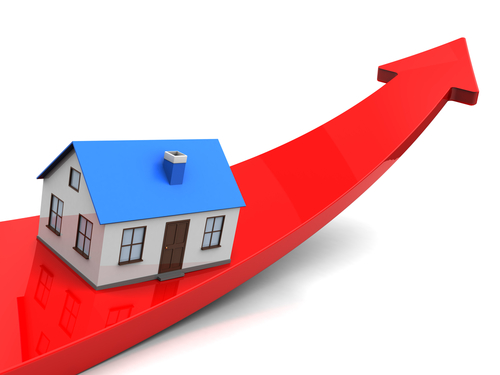 The average asking price of vendors for properties around New Zealand reached a new all time high in April on the back of an increasing shortage of houses available for sale.
According to data released today in the New Zealand Property Report – a monthly report of housing marked activity compiled by Realestate.co.nz – the national average asking price extended to NZ$447,275 (seasonally adjusted truncated mean). The previous high, set in November last year was NZ$446, 277.

These asking prices compare with an actual median price of NZ$400,000 on sales in March as recorded by the Real Estate Institute.
The new high in asking price has been prompted by a shortage of available houses on the market.
Inventory – the number of equivalent weeks of sales left on the market – fell to 26.8 weeks nationally, a small decrease on March, but close to the all-time low of 26.2 weeks.
New lows in inventory were set in Canterbury and Central North Island, while Auckland fell to 14 weeks, just above it's record low of 13.9 set as recently as December 2012 and well below the long term average of 30 weeks.
The fall to near-record lows in housing inventory in Auckland came despite a strong lift in listings in the area during April compared with the same month a year ago.
There were 3453 new listings in the Auckland region during April, which was up 9% on the total in the same month in 2012. But despite that the number of weeks worth of inventory dropped to 14 weeks from 14.2 weeks in March.
The shortage of supply in Auckland has become a national issue due to its impact on national house prices. Reserve Bank deputy Governor Grant Spencer recently warned about the possible impact of house price rises and conceded that the Auckland issues were complex. Prime Minister John Key said last month the government was now doing all it can to help the RBNZ avoid having to put up the Official Cash Rate in response to Auckland house price inflation.
It has been estimated that Auckland has a current shortage of new houses of about 30,000 and needs to be building around 13,000 a year.
In fact, according to Statistics New Zealand figures, there were just 4582 new houses built in Auckland last year. And latest monthly house building consent figures suggest that there is no discernible increase in new housing activity in the country's largest city.
Housing Minister Nick Smith has lobbed a few grenades in the way of the Auckland Council, saying it should "smash" the metropolitan limit, while also releasing a report that says the council has only about 2000 sections ready to build on and not the 15,000 previously claimed. The council for its part in releasing its draft unitary plan has said Aucklanders want planned and progressive development, not a smashing of the city's metropolitan urban limit as sought by the central government, to meet the SuperCity's housing and population growth demands.
Marketing manager for realestate.co.nz Paul McKenzie says that the new high in vendor asking prices is part of a continuing growth pattern. "While the asking price did reach a new high, a six per cent increase on the same time last year, it is only a half of a per cent increase on last month. Asking prices are trending upwards and look set to remain high through the winter months."

The new high was caused largely by new all-time high asking prices in Auckland and Central Lakes/Otago. While Auckland's average asking price of NZ$612,167 was a small increase on the previous high of NZ$611,864, the new high in Central Lakes/Otago, NZ$679,987 was up nearly NZ$40,000 on the previous high of NZ$642,251.

McKenzie says the low inventory figure was caused by a strong month of sales, "what is indicative is that despite numbers of new listings similar to prior year, inventory is down 20% on the same time. For example, Auckland had 3,543 new properties brought to the market in April, 9.3% more than a year ago, yet inventory fell 35%."

Despite the increase in properties in Auckland, 10 of the 19 regions in New Zealand reported listings down on April 2012. "We are still seeing a reluctance to bring new properties to the market, this is creating an ever tightening market as demand is staying high, there simply aren't enough new properties on the market to slow things down," says McKenzie.

Realestate.co.nz is the country's most comprehensive property listing website, profiling listings of licensed real estate agents with more than 110,000 listings covering residential, commercial, business as well as farms for sale.