ANZ records strongest March quarter residential mortgage growth by volume, ASB posts largest percentage increase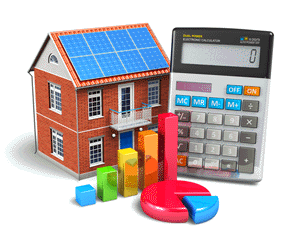 By Gareth Vaughan
ANZ New Zealand recorded the highest residential mortgage volume growth in the March quarter, but ASB recorded the strongest percentage growth, the big five banks' latest General Disclosure Statements reveal.
ANZ grew home loans by NZ$843 million, or 1.6%, in the three months to March 31 to NZ$54.798 billion. Of the growth 70%, or NZ$591 million, came in loans where the borrower has a deposit, or equity in their property, of at least 20%. That leaves the overall percentage of ANZ's home loans, by value, at loan-to-value ratios (LVRs) above 80% unchanged at 24%.
In terms of the percentage growth, ASB came out on top with 2% growth, and was easily the bank with the highest percentage of high LVR lending. Of ASB's $791 million quarterly growth, $565 million, or 71%, came in lending where the borrower has a deposit, or equity in their property, of less than 20%. ASB now has 22% of its residential mortgages by value at LVRs above 80%.
Based on Reserve Bank sector credit data, the overall residential mortgage market grew at about 1.5% in the March quarter, or by $2.7 billion to $180.420 billion.
| | | | |
| --- | --- | --- | --- |
| Bank | Volume growth | Percentage growth | Percentage of growth in high LVR loans |
| ANZ |  $843 million |  1.6% |  30% |
| ASB |  $791 million |  2.0% |  71% |
| Westpac |  $571 million |  1.6% |   8% |
| BNZ |  $455 million |  1.6% |  35% |
| Kiwibank |  $160 million |  1.3% |  5% |
Banks have been offering everything from TVs, iPads and vouchers for groceries or petrol with their home loans as they strive to entice borrowers to pick them over their rivals. Against a backdrop of a low growth market, refinancing business - or customers switching between banks - has become a key feature of the market even though mortgage growth has been picking up. The annualised growth rate of 4.6% for the year to March was the highest since 5.1% in November 2008, although it's still well down on the double digit growth recorded between 2003 and 2008, which peaked at 17.4% in April 2004. Separate Reserve Bank data is showing the value of weekly mortgage approvals consistently topping NZ$1 billion, suggesting lots of refinancing.
High LVR lending has also come under more focus following recent regulatory moves.
The Reserve Bank will make the big four banks hold an average of 12% more capital against their housing loans from September 30, which it says is to cover potential losses from high LVR lending. This adds up to about NZ$500 million between them, or the equivalent of NZ$125 million each. The Reserve Bank recently said about 30% of all new residential mortgage lending was at LVRs over 80%, up from about 25% in late 2011 and early 2012.
And in a Budget announcement earlier this month, Finance Minister Bill English and Reserve Bank Governor Graeme Wheeler signed a memorandum of understanding clearing the way for the Reserve Bank to use its so-called macro-prudential tools, if it chooses to, on a temporary basis to dampen excessive growth in credit and asset prices and strengthen the financial system. The four tools include the potential for the Reserve Bank to introduce restrictions on the share of high LVR residential mortgages being made by banks.
See our story on ASB's March quarter here, BNZ's here and Westpac's here.