Labour accuses PM Key of 'handing loaded gun' to RBNZ on high LVRs speed limit policy; Greens want Key to over-ride RBNZ with first home buyers exemption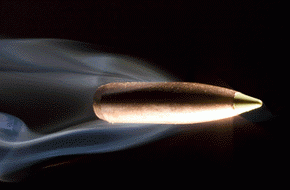 By Bernard Hickey
Labour and the Greens have come out all guns blazing in an attempt to pin the blame for any restrictions on high loan to value ratio (LVR) mortgages on the government and win over the sympathy of first home buying voters.
Both have accused the National-led Government of allowing the Reserve Bank to 'lock out' first home buyers from buying a house. Both have called for exemptions for first home buyers and for the government to intervene to over-rule the Reserve Bank.
Labour Housing Spokesman Phil Twyford and Finance Spokesman David Parker said Key's handling of the Reserve Bank's macroprudential policy tool was incompetent and was "set to deny thousands of Kiwis a shot at their first home."
"John Key has completely mishandled the lending limits plan from the very beginning. His negligence has handed the Reserve Bank a loaded gun of lending limits. He can't now fake surprise that it is about to pull the trigger," said Twyford.
"In May National caved in to the pressure, signing a Memorandum of Understanding with the Reserve Bank that would allow it to restrict high value mortgages. As usual John Key took a once-over-lightly approach and didn't realise the ramifications for first home buyers," he said.
"It wasn't until a month later that Mr Key realised what he had done. He then tried to negotiate through the media to put pressure on Reserve Bank Governor Graeme Wheeler. But the primary purpose of the Reserve Bank is to be independent and not listen to political pressure."
Labour said in government it would give first home buyers an 'interim exemption from the 'speed limit' on high LVR lending while it built 100,000 homes in 10 years and imposed a capital gains tax on second homes and rental properties.
Green Party co-leader Russel Norman said first home buyers should have more lenient LVRs than property investors.
"LVRs should be more lenient for first home buyers than for property investors. It would be unfair to require large deposits from first home buyers. They're not the ones forcing up houses prices - speculators are," Norman said.
"It's very concerning that John Key doesn't seem to be fighting for first home buyers and is standing by while the Reserve Bank moves to lock many of them out of buying a home. LVRs are a good move but they should be targeted at property investors and speculators, not at families trying to buy a home, and they shouldn't be the only tool."
The Green Party has also backed a Capital Gains Tax, excluding the family home, restrictions on non-resident purchases of residential property and a government-led programme of house building.