RBNZ says banks reduced low equity mortgage lending to 11.7% of total new mortgage lending in October from 25.5% in September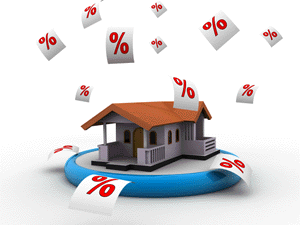 Banks' high loan-to-value ratio (LVR) residential mortgage lending more than halved in October from September, the Reserve Bank says.
New statistics issued by the Reserve Bank show high-LVR lending, excluding exemptions, fell to 11.7% of total new mortgage lending in October. Exempted lending accounted for an additional 1.1% of total new lending. The high-LVR lending share was down from 25.5% in September and had been around 30% earlier in the year, the Reserve Bank says.
High-LVR "speed limits" were introduced by the Reserve Bank on October 1. Banks must limit lending at LVRs above 80% to no more than 10% of their total new mortgage lending. This 10% limit excludes high LVR loans made under Housing New Zealand's Welcome Home Loans scheme, the refinancing of existing high-LVR loans, bridging finance or the transfer of existing high-LVR loans between properties.
In a statement Reserve Bank deputy governor Grant Spencer said the October result showed banks were adjusting to the new policy and were well placed to meet the speed limit, which will initially be measured as a proportion of total new residential mortgage lending over the six-month period from October 2013 to March 2014.
"The reduction in high-LVR lending will help to reduce the risks of a sharp correction in house prices in an already overvalued housing market. Such a correction could be damaging for the financial sector and broader economy," Spencer said.
"The banks are having to manage a pipeline of loans that were pre-approved prior to the LVR restrictions taking effect. The share of high-LVR lending is expected to fall further over the coming months as these pre-approvals run down," he added.
"While there has been a significant reduction in high-LVR lending already, it is too early to assess what impact this is having on aggregate housing market activity and credit growth."
LVR limits creating 'shift in the composition of home buyers'
Westpac senior economist Michael Gordon said the fall in the dollar amount of high-LVR lending has been partly offset by an increase in low-LVR lending. Figures released by the Reserve Bank (see chart below) show high LVR lending down $566 million between August and October, and lending at LVRs below 80% up $739 million.
"This may reflect seasonal patterns to some degree, but we suspect that a large part of the increase is genuine. This is important as it suggests that the LVR limits have led to a shift in the composition of home buyers, ameliorating the overall impact on the housing market," said Gordon.
"We predicted that the nature of the speed limits would lead to a bifurcated market, where lenders would not only try to ration demand for high-LVR loans, but would push to grow their low-LVR lending (so that they could make more high-LVR loans within the 10% speed limit). We concluded that lower mortgage rates, along with reduced competition from first-home buyers, would create quite favourable conditions for those investors able to muster up a large enough deposit. Consequently, we expected only a modest impact on the rate of house price growth," Gordon added.
When confirming the introduction of LVR "speed limits" in August, the Reserve Bank estimated they could result in 1-3 percentage points lower credit growth for the first year they're in place, and 1-4 percentage points lower house price inflation.
ANZ September quarter mortgage book grows 1.6%
Meanwhile, fresh figures out from the country's biggest bank, ANZ New Zealand, show its net residential mortgage lending grew by $880 million, or 1.6%, in the September quarter to $56.681 billion. Of ANZ's quarterly net growth $198 million, or 22.5%, stemmed from high LVR lending. That means the percentage of ANZ's total home loan book by value at high LVRs was 23.76% at September 30, slightly down from 23.78% at June 30.
The latest figures from the other big banks show the percentage of high LVR lending in Westpac's mortgage book was 22.75% at September 30, ASB's was 23.47%, Kiwibank's 18.77%, and BNZ's - at June 30 - the lowest at 15.16%.
The Reserve Bank says the new statistics it issued today are from a survey of banks it implemented earlier this year to collect better quality data on lending by LVR.
"While the survey may be expanded in the future, LVRs broken down by region or by type of borrower are not currently available. Aggregate data from the new bank LVR survey will be published on a monthly basis, from late December, with data for the August-October 2013 period released today."
The Reserve Bank also provided the chart below

Notes to table

The first three columns of the table show banks' mortgage commitments, which are finalised offers to customers to provide mortgage loans or to increase the loan value of an existing mortgage loan, as evidenced by the loan documents provided to the borrower.

The high LVR share (after exemptions) is calculated by excluding exemptions from LVRs above 80 percent (column 3 minus column 4) and dividing by total new commitments less exemptions (column 1 minus column 4).
The Reserve Bank has prepared a short video called Booms, busts and the way between that explains the role of macro-prudential policy, including LVR speed limits.
(Update adds comments from Michael Gordon, plus ANZ's September quarter figures).