Westpac to give 1st home buyers preferential treatment for low equity loans if they have a deposit of at least $10,000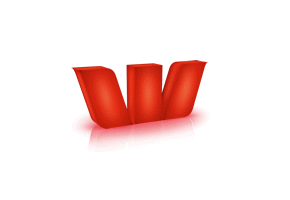 Westpac says it'll give first home buyers preference for low equity loans plus $1,000 when they take out a loan, so long as they save for at least six months first and have a minimum of $10,000 to put towards a deposit.
The bank also says that, as part of its new "HomeSaver" offer, home loan customers will get special interest rates based on its Online Bonus Saver rates, and support from a Westpac employee who will serve as a "savings e-coach."
Ian Blair, Westpac's general manager for retail, told interest.co.nz that Westpac was both comfortable with its position in regards to the Reserve Bank's restrictions on banks' high loan-to-value ratio (LVR) lending, and with its pipeline of mortgage pre-approvals. Anecdotal evidence suggested a recent drop in first home buyers, Blair added.
Blair said with LVR restrictions limiting the number of low equity loans available, Westpac will give preference to HomeSaver customers for low equity loan pre-approvals. Back in August Kiwibank said it would prioritise first home buyers over property investors once the LVR restrictions were in place.
Blair said Westpac's research suggests it can take an average of seven years to save for a house deposit.
"One of the key objectives of HomeSaver is to help customers demonstrate strong savings behaviour. Key requirements to qualify for the $1,000 first home booster at the time of their home loan draw-down are that a person must save for at least six months and save a minimum of $10,000 towards their deposit," Blair said.
"Our expectation is that people will be trying to save much more than $10,000. However, we have set this as a realistic minimum goal to qualify for the lump sum when they draw down their home loan."
He said savers would be able to choose whether they want a disciplinarian or supportive type savings coach. They will get regular email messages from their coach to help them meet their savings goal.
RBNZ limit 'well under control'
Last week the Reserve Bank said high-LVR lending, excluding exemptions, fell to 11.7% of total new mortgage lending in October. Exempted lending accounted for an additional 1.1% of total new lending. The high-LVR lending share was down from 25.5% in September and had been around 30% earlier in the year.
High-LVR "speed limits" were introduced by the Reserve Bank on October 1. Banks must limit lending at LVRs above 80% to no more than 10% of their total new mortgage lending. This 10% limit excludes high LVR loans made under Housing New Zealand's Welcome Home Loans scheme, the refinancing of existing high-LVR loans, bridging finance or the transfer of existing high-LVR loans between properties.
Banks will initially be measured as a proportion of total new residential mortgage lending over the six-month period from October 2013 to March 2014. Blair said Westpac was currently in "the low teens,  just over 10%."
"So the glide path into coming under 10% is well under control," said Blair. "We will land within the Reserve Bank's requirements come the end of March."
Westpac is the only one of the big four banks offering Welcome Home Loans. Blair said Westpac was "doing what it can" to promote these as an option for first home buyers. This was through its staff talking to would-be first home buyers, and by talking to the likes of real estate agents to make sure they're aware of the Welcome Home Loan opportunity.
'Some migration of high-LVR lending to lower LVRs'

Asked whether Westpac's mortgage book had grown as much as might be expected at this time of year if high LVR restrictions weren't in place, Blair said no.
"I think not because if the amount of high LVR lending is less than what it was before, the only reason why we'd be growing at the rate we would have expected without the restrictions is that the amount that was in the high LVR space would have gone into the below 80% LVR space," he said. "And whilst undoubtedly we've seen some of that migration, it's not absolute."
"That said housing credit growth was 6% in October on an annualised basis (according to Reserve Bank sector credit data), $936 million (month-on-month), so that's still not a bad rate of growth," said Blair. "We're certainly getting our share."
Over the past year Westpac has been growing its mortgage book through non-high LVR loans. As previously reported, Westpac's latest quarterly figures show in the September quarter it grew home loans by $525 million, or 1.4%, to $37.505 billion. However its lending with LVRs above 80% fell $60 million. The latest figures mean Westpac has reduced the percentage of its total mortgage book that stems from high LVR lending to 22.75% at September 30 from 23.24% at June 30.
The major banks have been promoting loans for customers with a deposit of at least 20% over the last few months. Last week's Reserve Bank figures also showed that although high LVR lending fell $566 million between August and October, lending at LVRs below 80% rose $739 million.
See all carded, or advertised, bank home loan rates here.
Westpac provided this 'HomeSaver' fact box
$1,000 first home booster at time of loan drawdown to assist with home set up costs
Preference for HomeSaver customers for low equity mortgage approval
Savings E-coach
Six months minimum savings
$10,000 minimum saved
Calculator link to plan your savings
Strong return with Online Bonus Saver Account and Rate Specials