REINZ says house price inflation rises to 8.2% in February from 7.7% in January; But sales volumes down 7.6% on a year ago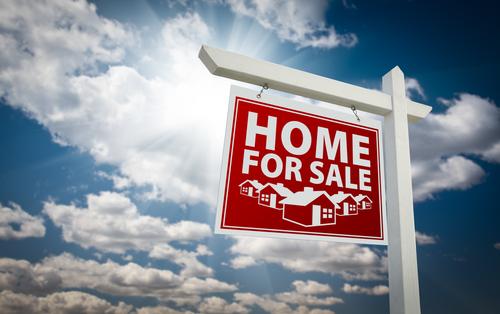 House price inflation rose to an annual rate of 8.2% in February, up from 7.7% in January,  but there was a 7.6% drop in sales figures compared with a year ago, according to latest figures from the Real Estate Institute.
The new rise in the inflation rate was prompted by another surge in Auckland, which saw its annual rate of house price inflation lift to 16.9% from just 14% the month before.
However, the effects of the Reserve Bank's 'speed limits' on high loan-to-value lending, introduced in October, are still causing severe distortions in the market.
And while the house price inflation figure is measured by REINZ's stratified index, which tries to take out some of the variations in the mix that can impact on the median price, REINZ itself is conceding that the latest figures may have been influenced by a skewing in the number of houses sold toward the higher priced houses.
According to ASB's seasonally-adjusted estimates, the number of above $1 million-houses sold in February was a record.
The latest house price inflation rate compares with 9.9% as recently as October and follows a recent sharp fall in the rate. Auckland's house price inflation was running at around 20% earlier last year.
The Reserve Bank said at the time it introduced the LVR limits last year that it expected house price inflation to peak at around 10% and most economists are picking an easing of price growth this year, with an expected rate of about 6.5% growth a popular pick.
Westpac chief economist Dominick Stephens said in Westpac's latest "Home Truths" review that it was "now fairly clear that the market slowdown has been more acute than the Reserve Bank anticipated".
"The best way to take the pulse of the market is to seasonally adjust the sales data recorded by the Real Estate Institute of New Zealand (REINZ). By our reckoning, seasonally adjusted sales fell 2.4% in February. The total decline in sales since the mortgage restrictions were introduced now sums to 13.4% - as sure an indication of a slower market as any."
There were 6125 dwellings sold in February, down from 6632 in the same month a year ago. The 7.6% fall in sales compared with a year ago is actually bigger than the fall recorded in January, when sales were down 4.3% compared with January 2013.
ASB economist Daniel Smith said ASB estimated that on a seasonally-adjusted basis, February sales were down 5.5% on those for January 2014 and were now at their lowest (seasonally-adjusted) levels since mid-2012..
The February/March time is the hot season for house buying and selling. Therefore, sales volumes as measured by REINZ were up some 29.8% compared with those in January 2014.
However, REINZ said that over the past 10 years the average increase from January to February has been 33.5%, thus this year's increase is lower than the average.
First home buyers hit
First home buyers and those at the lower end of the market have been most effected by the LVR limits. And this was in evidence again, with 17.7% fewer houses sold in the under $400,000 bracket in February than had been at the same time a year ago.
The fall-off in these lower end figures is skewing the average and median figures produced.
In February REINZ's national median price rose $13,000  compared with January 2014, to $415,000. Compared with a year ago the median was up $33,000, or 8.6%.
In Auckland, sales volumes were down some 10.7% on the same month a year ago, to 2143, but the median price blipped up again after falling in the previous two months. It rose to $592,000 from $569,000 in January and was up 10.7% for the year to February.
Manukau was the hot-spot for activity in Auckland during February. It was the only area that saw a rise in sales, year-on-year (440 compared with 437 in February 2013), while the median price rocketed 16.2% from just one month earlier to $575,000 compared with $495,000 in January 2014. Compared with the same month a year ago the rise was a much more modest 6.5%, however.
REINZ's regional breakdown can be seen here.
REINZ's view
REINZ chief executive Helen O'Sullivan the results for February showed further evidence that the national sales volume trend was easing, with only two of twelve regions showing an increase in sales volumes compared with February 2013.
"Market feedback suggests that first home buyers may be tentatively returning – with some assistance - to certain markets.
"This is by no means a consistent message, with views decidedly mixed across the country; some regions are reporting increasing interest from first home buyers, while others report little in the way of activity," she said.
"The lift in the national median price, and in particular the lift in the Auckland Housing Price Index may be evidence of more activity taking place in higher price brackets, beyond the reach of most first home buyers.
"Despite the total number of sales being down 7.6% compared to February last year, the number of sales in the $600,000 to $1 million price bracket is up 9.2%. This may indicate that while first home buyers are mostly sitting on the sidelines, the focus on the market has moved to higher price ranges, with a subsequent upward influence on the median price."
ASB's view
ASB's Smith said as more data was becoming available, especially for the usually busy February/March period, "we can say with increasing confidence that housing turnover has slowed since the RBNZ's LVR restrictions came into effect".
"But with supply remaining very tight, the Auckland and Christchurch housing markets remain highly pressurised and price growth has shown only a slight easing so far."
Smith said ASB economists expected price growth to ease over 2014, mainly due to the cycle of Official Cash Rate hikes that the Reserve Bank was likely to begin this Thursday. Increased residential construction should also start to ease supply pressures, although that process was likely to take several years.
"The RBNZ did include quite strong house price growth forecasts in [its] December Monetary Policy Statement, so while price growth hasn't dropped dramatically it may well still undershoot the RBNZ's December MPS forecasts. We continue to expect a relatively gradual cycle of OCR hikes, totaling around 150 basis points over the next couple of years."
Westpac's view
Westpac's Stephens reiterated that the housing market was clearly slowing more sharply than the Reserve Bank anticipated, "a fact that will probably be mentioned in Thursday's Monetary Policy Statement". 
However, other aspects of the economy had been stronger than the RBNZ anticipated. Inflation was surprising on the upside, GDP had been stronger than anticipated, business confidence was at a 20-year high, and the terms of trade were at a 40-year high. "So the Reserve Bank has as much reason as ever to persist with lifting the OCR this year, despite the slowing housing market." he said.
"We expect this will become a theme over the next couple of years. The economy will remain strong due to Canterbury earthquake reconstruction and high export returns. To suppress inflation pressures from bubbling up, the Reserve Bank will have to lift interest rates. And those higher interest rates will become a very serious headwind for the housing market – perhaps even causing a period of declining house prices later in the decade.
"This would be a neat twist on the mid-2000s, when rising house prices and the associated consumer spending party were the cause of inflation pressures, but the resulting interest rate hikes created headwinds for the export sector."