Westpac economists now picking actual falls in New Zealand house prices in about two years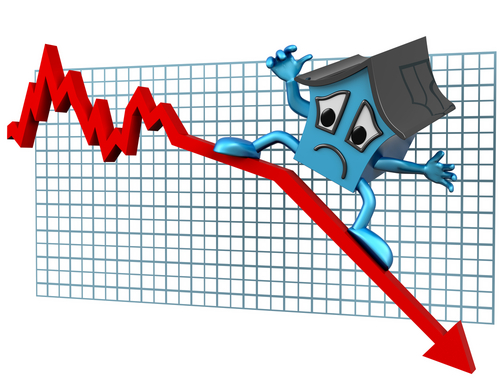 House prices nationally will start falling in about two years, Westpac economists believe. And they say the period of "modestly" falling prices might last until about 2018.
The economists have put out a paper "Eye on the horizon", which gives their economic forecast for New Zealand for the next 10 years. They stress that the forecasts "aren't meant to be precise predictions".
Westpac senior economist Felix Delbruck said the economists were often asked for longer term economic forecasts, so, "in this bulletin we respond to those requests by extending our forecasts out to 2023".
In general terms the economists are picking the current economic upswing to continue through 2015, but for growth to slow in the second half of the decade. GDP growth is tipped to be slower (2.1% by 2023 versus an average of 3% in the past 20 years) as a result of an aging population, inflation is seen as averaging above 2%.
High exchange rate
Long term term interest rates are tipped to be slightly below historic averages, but the exchange rate is expected to remain historically high. Labour productivity growth is tipped to only remain at its long term average levels of about 1.2% a year.
It's the views on house prices that may raise some eyebrows, however.
Westpac economists have long held the view that once interest rates started rising the current heated housing market would start to cool.
Recently they went further, forecasting cooling housing market conditions from about November onwards. And now they've gone further still.
The economists are picking that house price rises as measured by QV will fall from current levels to 6.5% by the end of next year and then just 1% by the finish of the following year.
Two years of falls
They then pick that, starting with a fall in prices in the last quarter of 2015, prices will continue to fall through 2016 and 2017, by up to 2% on an annualised basis, before positive momentum starts again during 2018, gradually picking up and seeing house price rises of about 4.6% a year through to 2023.
Delbruck said that the Westpac economists expect mortgage rates to average about 7% in future, compared with an average level of 7.5% over the past 10 years.
"That has important implications for the housing market," he said.
"We expect that mortgage rates will have to rise above this new average to keep inflation in check. As mortgage rates rise, they will crimp housing affordability, worsen net returns for landlords, and skew the rent-or-buy decision away from buying.
Many unknowns
"Of course there are still many unknowns for house prices, such as what will happen to the tax structure over the next ten years, or to what extent new building will relieve pressure on rents. But even if (as we assume) rents grow at an average rate of about 4% a year, and there are no major tax changes, we wouldn't be surprised to see house prices actually fall by 2016, and to fail to keep pace with inflation through the second half of this decade."
In terms of the economy in general, Delbruck said the Westpac economists were expecting the upswing to continue for the next couple of years.
"On our estimates the Canterbury rebuild has only reached about half its peak pace. A building response to the housing shortage in Auckland has only just got going. Construction activity is likely to continue accelerating through to 2015, eventually dominating the economy to an extent not seen since the mid-2000s.
Less spillover
"That said, we don't expect the spillovers from this construction boom to be as spectacular as in the 2000s. One reason is that we expect interest rates to gradually rise over the next two years, and the housing market to slow. Current low interest rates are a response to the slow global and local recovery from the 2008/2009 recession, but they are not a 'new normal'."
As construction activity continued to build, interest rates would have to rise to keep inflation in check. The economists are picking a Reserve Bank Official Cash Rate of 5% by mid-2016.
They are picking that the Canterbury rebuild will peak by 2016 and then "in our view, it's safe to expect an economic slowdown of some magnitude".
A drag on growth
"As reconstruction activity in Christchurch slows, it will turn from an engine of growth to a drag on growth. At the same time interest rates will be approaching their peak: by 2016 we expect mortgage rates to have pushed above 7%. In our view, house price rises will be increasingly hard to sustain at those interest rates – indeed, outright price falls will become likely.
"With house prices no longer rising, homeowners are likely to retrench and turn their focus back to managing debt. And while we are optimistic that global food demand will keep export prices high by historical standards, we wouldn't go so far as to forecast another surge."