Household borrowing still growing only steadily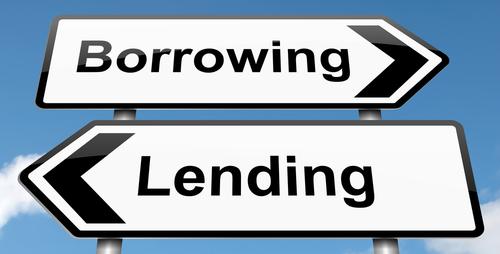 The level of household borrowing is still growing only steadily and at a pace that is likely to satisfy the Reserve Bank.
Latest RBNZ figures show that total household claims, which includes (mainly) mortgages and consumer credit, grew at a seasonally-adjusted 0.4% in February - the same pace as for the previous two months.
On an unadjusted basis, the total claims figure rose to $204.041 billion from $203.254 billion in January. The annual rate of increase in the figure was 5.7%, which was, again, the same as for the previous two months.
The RBNZ watches the household debt figures closely and was concerned at rising debt levels last year ahead of its introduction of 'speed limits' on high loan-to-value lending in October. As some means of comparison, household claims figures rose by more than 15% on an annualised basis during the housing boom of the early 2000s, and at a seasonally-adjusted monthly rate of as much as 1.5%
Under the LVR rules banks cannot lend any more than 10% of their new commitments on mortgages exceeding 80% of the value of the property. The banks have been well and truly under-shooting this target, with latest figures showing that in February high LVRs made up just 4.2% of total new commitments.
Breaking the latest household claims figures down, the total outstanding on housing was $189.83 billion, up from $189.144 billion in January, with the annual rate of increase running at 5.8%, compared with 6% as of October when  the LVR limits were introduced.
There were some suggestions at the time the LVRs were brought in that some people may look for alternative and auxiliary sources of funding to help get them into homes.
The latest consumer borrowing figure is $14.21 billion, up from $14.11 billion in January. The annual rate of increase in this figure was 4.3%, which is the highest rate of increase in nearly six years.
And it is interesting to note that since October, the consumer figure has risen by 3.75% (from $13.697 billion).
Within the mortgage figures, the rapid move by consumers to fix their interest rates is continuing at pace.
According to the figures for February, the dollar amount of mortgages still on floating rates has now dropped to 39% of the total (IE about 61% is now fixed) from 40% in January and as much as 52.6% on floating a year ago.
Homeowners have been rushing to fix in expectation of the RBNZ putting interest rates up, which it started this month by raising the Official Cash rate to 2.75% from 2.5%.
And there also appears to be something of a rush to now fix for slightly longer terms. The amount on two-three year terms is relatively small still at $12.398 billion, but this figure's been going up by around a billion dollars a month recently and has risen by 34.9% since November.
Elsewhere among the latest figures, the amount of agriculture sector borrowing has risen to $51.866 billion from $51.799 billion in January, with an annual rate of increase of 3%.
Business borrowing, after surging in January, has slipped back again to $79.093 billion, from $79.401 billion, but that is still up 3.4% in a year.