BNZ-REINZ Residential Market Survey, which attempted to quantify foreign house buying, has been canned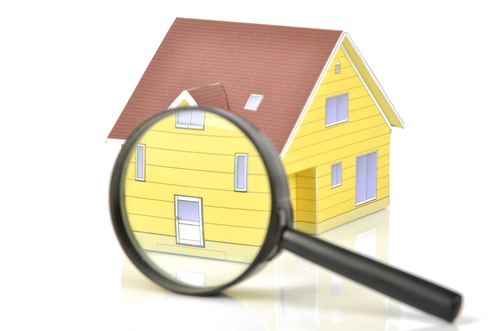 By David Hargreaves
The monthly BNZ-REINZ Residential Market Survey has been canned.
Interest.co.nz found out the survey had been cancelled only when contacting BNZ chief economist Tony Alexander to inquire when this month's survey might be out.
He confirmed that the survey was no longer running and said the main reason it had been ended was because the response rate from real estate agents in regional markets was not high enough. Another smaller motivating factor was the information on first home buyers being produced by data and analytics company CoreLogic, which Alexander said was more detailed information than his survey had been getting.
The BNZ-REINZ survey has had a high profile recently in the media because of its periodic attempts to quantify the extent of offshore buying of New Zealand houses. The survey sought this information twice last year and again in the March survey, which it transpires will be the final one. There was no indication given in the March survey results that it would be the final one.
The issue of foreign buying of New Zealand houses has become an extremely contentious one, particularly in Auckland, where there are rampant anecdotal tales of widespread buying by offshore-based investors. The opposition political parties, including Labour, all want to see offshore-based buyers banned from buying in New Zealand. Australia bans overseas based people from buying existing homes, but they can buy new ones.
Little research has been conducted in this country as to the actual, rather than simply anecdotal, level of buying by offshore-based buyers. The BNZ-REINZ Survey was one of the few attempts to quantify the issue.
The March survey results, which showed only relatively modest offshore-based buying, attracted a good deal of media and political attention. In Parliament recently the Prime Minister John Key quoted the survey results and argued that the net buying of New Zealand homes by offshore-based buyers may actually be zero.
Asked whether the media attention given to the survey had been a contributing factor in deciding to cancel the survey in future, Alexander said it "certainly wasn't the deciding factor for me in cancelling the survey".
"I was only going to be doing the foreigner survey once a year anyway," he said.
"I never felt any great media hassle, as it were, from doing it.
"I never got any pressure from within the bank or anything to do anything regarding it," he said.
"So in the end it really just came down to was it achieving my original purpose of getting insights into the regional markets - because the complaint I get when I travel around the country from people is 'all I ever read about is Auckland housing' and now Christchurch as well.
"So, I always hoped to be able to get something more there, so that was the overwhelming driving force and I felt I was actively contributing something positive, I guess, to the economy through the foreigner survey activity and it would have been good to continue that on  an annual basis, but that's simply not possible with canning the survey as I designed it.
"...At some point I just sat back and realised I just wasn't getting a response rate to give an insight into the regional economies. We're all talking endlessly about Auckland and I had hoped to be able to add something a bit more on the other areas but, nah, the response rate was not high enough to give us a good degree of confidence in those other regions so, yeah, canned it, move on to other things."
The survey has been running since April 2011 with agents around the country voluntarily responding to it and answering such questions as whether they are seeing more people through open homes, whether they are seeing more first-time buyers and is it a buyers or sellers market.
The numbers of responses have tended to vary greatly from month to month. The highest number of responses was 742 in July 2011, while the 587 agents that responded in December 2013 was the most responding since October 2011. The March survey response was considerably lower, at 373, but in line with numbers responding in the same month in both 2012 and 2013.
"The reason I set this up in the first place was to get good information on regional residential real estate markets and we haven't been able to get that because the response rate simply hasn't been high enough in the bulk of the regions," Alexander said.
"While we could continue it and keep giving monthly information on the likes of Auckland and Christchurch, there's already a lot of information out there on those markets, especially on the Auckland market."
Alexander remains convinced, however, that there is a need for more research on foreign buying.
"...We actually need a proper survey and a proper investigation into that level of foreigner activity in the New Zealand market and how it is changing. A survey as I've got can only go so far and more work is needed," he said.
"What's really needed is a more detailed, I guess, academic summary/investigation into the whole area. I don't think any further can be added beyond what I've already been able to do with that survey to the foreign buyer issue."
Alexander said a "starting point" in terms of gathering more detailed information on house buying would be Australia.
"In Australia for instance the banks obviously report to the Reserve Bank of Australia their lending for investment purposes versus residential purposes and so they release details on that on a monthly basis but we don't have that in New Zealand.
"Now maybe that data already exists in New Zealand and it's up to the Reserve Bank to choose whether to release it or not.  
"But A/ you would have a look at how they do it in Australia and B/ also the way they enforce their regime in Australia on foreign buying of properties – buying new places, buying existing places.
"Obviously there is some step involved there in the sales process where these people are identified. But where it is reported to I don't know, because the only information I'm aware of over there is the NAB [BNZ's parent bank] quarterly residential property survey where they come up with some numbers.
"But outside of that there has to be some determining of 'you can't sell this property to this person it is an existing property and they are a foreigner'. Someone's identified that somewhere in the process, so my starting point would simply be whatever they are doing in Australia and then look to modify it for the New Zealand conditions," Alexander said.
"...I think if somebody was to take a stab at a more accurate survey or measurement of offshore buying it would be positive, because the angle I've been coming from has been that the level of foreign buying at the moment I think is relatively low and I don't believe is a driver of house prices outside of some specific school zone areas in Auckland, but further down the track I think the numbers will grow.
"New Zealand is part of the international financing-residential property community, we have these large emerging economies with families wanting to get investments outside of their countries – China principally – and if this is our xenophobic reaction now when the numbers are low, further down the track – five, 10, 15 years when the numbers are much, much higher – my concern is that there's a risk that this reaction will have implications for our trade and broader investment relationships with those other countries," Alexander said.
"So, for me it is a matter of recognising that these numbers will grow over time and then you have a legislative framework in place to I guess, recognise that."