Westpac doubles forecast for 2015 house price inflation to 7%, says financial markets will probably start speculating on potential for OCR cuts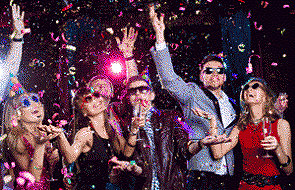 Westpac's economists have doubled their 2015 house price inflation forecast to 7% from 3.5%, with chief economist Dominick Stephens predicting fixed mortgage rate cuts could have a similar impact on the housing market as spiking the punch bowl has at a party, sending the Reserve Bank back to its macro-prudential toolkit next year.
In the bank's monthly Home Truths report on the housing market, Stephens not surprisingly predicts Auckland's likely to outperform even Westpac's upgraded national house price inflation forecast of 7%.
The reason behind Westpac's upgrade ties in with plunging oil prices and subdued inflation.
"Cheaper oil is sure to suppress inflation in New Zealand. We now expect that inflation will drop below 1%, and stay below 1%, until September 2015. As a result it now looks unlikely that the Reserve Bank will increase the OCR in 2015 at all. If anything, financial markets will probably start speculating on the possibility of OCR reductions," says Stephens.
"The Reserve Bank is unlikely to oblige for reasons that will become obvious in the next paragraph. But if financial markets do get the idea of OCR reductions in their minds, wholesale fixed interest rates will fall. And that will drag fixed mortgage rates down. We are forecasting a quarter-percentage point reduction in two-year fixed mortgage rates over the coming few months."
"For the housing market, a further reduction in fixed mortgage rates would be like spiking the punch at a party - things will get raucous, or even a little out of hand. Population growth is booming. The economy is strong. The election has passed. Interest rates are low. Everything points to a housing market resurgence," Stephens says.
Rising house prices will, however, concern the Reserve Bank from a financial stability perspective. But with the OCR high by global standards already at 3.5% and not going up anytime soon thanks to weak inflation, the Reserve Bank's only option to tackle the raucous property party is its macro-prudential toolkit.
"We now expect that at some point over the coming year the Reserve Bank will either tighten its limits on high-LVR mortgage lending, or to enact some other form of macro-prudential restriction with a similar effect," says Stephens.
"The latest data on the housing market has more than vindicated our view that the market would take off at the tail end of 2014. Real Estate Institute data registered a 14.2% increase in seasonally adjusted house sales for the month of November. That was the biggest monthly increase in house sales since 2008. The REINZ house price index lifted 2.4% in the month, which was the biggest increase in a single month since 2005."
"Unsurprisingly, Auckland has experienced the biggest lift in house sales. However, most other regions also saw activity levels lift strongly, with Waikato and Otago the most notable standouts," adds Stephens.
"The REINZ housing market activity data is corroborated by other evidence, such as mortgage approvals data and listings on realestate.co.nz, all of which have surged in the past month or two. On the price front, the the QV measure house price inflation, which is generally the most accurate, is actually still subdued, having registered only a 0.7% increase in house prices over the three months to November. We think it is only a matter of time before the QV measure catches up with the other data, and registers an acceleration in house price inflation."