Jenée Tibshraeny investigates whether people trying to avoid paying tax on capital gains from property sales are being caught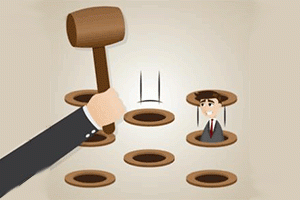 With the Auckland housing market red hot, pressure is mounting on the Inland Revenue Department (IRD) to pursue quick flick merchants who may be pocketing substantial capital gains.
The Reserve Bank of New Zealand (RBNZ) has not-so-subtly called for the Government to reconsider potential policy measures to address the tax-favoured status of housing investment. In his eye-catching speech RBNZ deputy governor, Grant Spencer, steered clear of specifically suggesting a Capital Gains Tax (CGT).
And Prime Minister John "what-housing-crisis" Key continues to rule out a CGT.
Meanwhile, Finance Minister Bill English says the Government will be enforcing existing law, which requires people who trade in houses to pay a tax on their capital gains.
English says; "If investors are buying up houses with a view to flicking them on, then they will have to pay tax on that… and that's why it's important that IRD enforce that comprehensively."
How hard is the taxman cracking the whip?
This begs the question, how is the IRD interpreting and enforcing the Income Tax Act? Are those trying to avoid paying tax on their capital gains being caught?
To clarify, existing legislation means that if Person A tells the IRD they're buying a house with the intention of selling it off after a few years for a profit, they have to pay a tax on the profit they make.
But if Person B declares they're buying a house with the intention of earning revenue from rent, then has a marriage break up, sells the house and makes a profit, they don't have to pay tax.
Go figure!
This is where the IRD faces the mammoth task of differentiating between people who buy houses to put a roof over their head, and those who buy houses purely to make money. 
IRD says it has snapped an overseas-based tax-evader, who tried to argue they sold their property because, "I found out I could not speak English and therefore could not come to New Zealand".
The IRD's recovered tax from another swindler who said, "I sold it because it was a two-storey home and my wife didn't like the stairs." Investigations found the person purchased another two-storey house with stairs a few months later.
Another excuse the IRD's seen through is; "I sold it because it was only two bedrooms and was not suitable for a family of four." As it turned out, the trader (who apparently didn't know they had a family of four) bought and sold 18 two-bedroom houses in three years.
It says people who buy properties to renovate and sell are sometimes also unaware the profits made from such sales are generally taxable.
$56.6m recovered
The IRD has recovered $56.6 million in tax discrepancies since July 1 last year. It identified $52.4 million of discrepancies in the year to June 30 2014.
A spokesperson says; "The annual target has been $45 million each year for the four years of Budget 2010 funding, and has been continued as a target for the 2015 year. We are currently on track to exceed this amount."
Is this enough?
Let's say for example the average amount of capital gain sellers are making is $150,000 on a property, then assuming a 33% tax rate, the IRD would need to identify discrepancies from around 1,150 properties, to recover $56.6 million of unpaid tax.
Given Barfoot & Thompson sold $1.24 billion of houses in March alone, a tax specialist is surprised the IRD isn't picking up more discrepancies.
The head of Baucher Consulting, Terry Baucher, believes there's scope for it to identify more unpaid tax, especially as IRD usually recovers between $5 and $6 in additional tax for every dollar spent on investigations.
The IRD says it monitors more than 28,000 individual titles and checks the returns when properties are sold.
Its 2014 Annual Report says IRD has concentrated on identifying developer speculation, particularly in Auckland and Queenstown.
Baucher says it has been specifically targeting areas around South Auckland and Botany.
As for the people doing the job, the IRD hires 52 mainly field investigators, to work in its Property Compliance Programme.  
A spokesperson says; "There was a slight increase in staff resources in 2010. This was in response to Budget 2010 allocations (effective 2011) ensuring staff were available to undertake investigative work from 1 July 2010. Staffing numbers have been relatively static since then."
Baucher says; "You just don't know what [political] pressure's being applied and what's being discussed behind the scenes."
He says IRD staff will undoubtedly be reading the signs from the Government to promote tax laws that can help cool the property market.
"Then you would expect IRD would also turn that around and request additional funding… I would expect that at the very least there will be additional resources given to the IRD in next month's Budget to pursue this."