PM denies Auckland housing crisis or bubble; Not planning to reduce migration; says doing enough on supply; says 'many, many, many' affordable homes for sale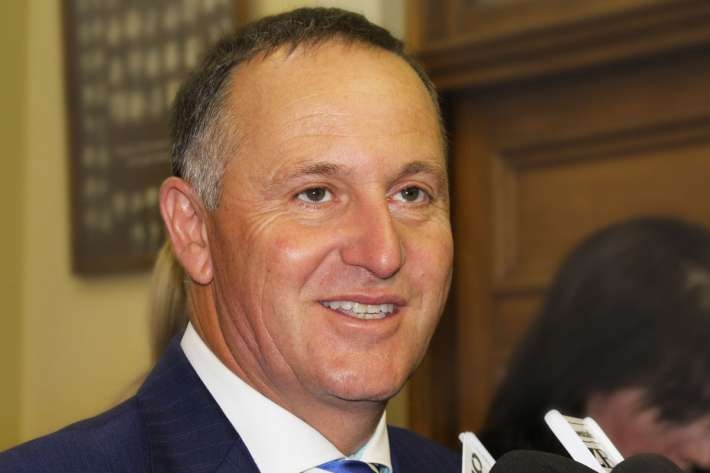 By Bernard Hickey
Prime Minister John Key has again denied there is a housing crisis or bubble developing in Auckland, despite figures from Barfoot and Thompson last week showing average prices hitting record highs of over NZ$1 million in the old Auckland Council area of the isthmus and the Government itself seeing a supply shortage in Auckland of more than 20,000 dwellings.
Key told Morning Report the current double-digit price rises were not sustainable, but the Government had already taken action to free up land supply in Auckland and that restricting migration would frustrate employers looking for skilled staff.
"In the end, it's not sustainable for house prices to rise 10-12-13% per year. The only answer to that is to do what what we're doing, which is allocate new land and build more houses," he said, adding continued inflation "forever" at that level would lead to a "bubble", although he denied it was currently a bubble.
He said the Government's moves to introduce Special Housing Areas to circumvent the Metropolitan Urban Limit would add new housing supply to the market and slow that double-digit house price inflation, although this would take time while the necessary infrastructure and housing was built.
He would not give a time-frame for the supply-driven slowdown in Auckland house price inflation, but "sooner as opposed to later is my guess."
Key referred to the recent supply-driven slowdown in Christchurch house price inflation and downplayed suggestions of tightening migration rules, saying the Government would have to reduce the numbers coming in for skilled occupations and for construction if it was to use the migration lever.
"Do we stop a small IT company in Auckland, for instance, being able to hire people it needs because the housing market is going up a bit too quickly?"
Key said he had not personally been consulted by Graeme Wheeler about the Reserve Bank's proposals to increase capital requirements for property investor mortgages, but they were "not imminent."
Asked if he personally supported such measures, he said: "It might be an idea."
"Those alternative tools in the tool box are much better than wholesale rises of interest rates, which wouldn't be justifiable, given where inflation is at the moment," he said.
Key also said there were no tax measures planned in Budget 2015 to discourage property investing.
He said there were still "many, many, many homes" for sale in Auckland at between NZ$300,000 and NZ$500,000.
The average 3 bedroom house sale price in March was over NZ$1 million for the first time as record sales of over NZ$1.24 billion meant Barfoot and Thompson collected more than NZ$1 million a day in commissions. See more in my weekend column here.
Cross-Party accord proposed, and rejected
Auckland Deputy Mayor Penny Hulse called in this Lisa Owen interview on The Nation for a cross-party accord to deal with Auckland's housing shortage, which is forecast to be 25,000 dwellings by the end of the year.
Hulse did not give a detailed list of what the accord could include, but referred to the Government using its levers around migration, regional development and infrastructure spending.
"We need to work with the Government and all parts of government to say: 'Can we just have a cross-party accord to move the issue of housing in Auckland forward?' so that we've got the levers that Government has around population, around growth and around helping out with some financing of infrastructure, which again will unlock the ability for us to develop other areas," Hulse said.
Hulse described the Auckland housing problem as a two-fold issue.
"Number one, over the last four years, we've absorbed a city the size of Tauranga in the Auckland region, and that's creating the problem," she said.
"And the other issue is we are all nervous about being more interventionist, and I think we need to be a more honest about what the problem is, move past numbers and get down to the real heart and the meat of the issue."
Phil Twyford rejected the idea, saying Labour was being asked to step in to save the Government, which had none of its own solutions.
Housing and Construction Minister Nick Smith said he was unconvinced by the "idealised view" that the political parties in Parliament would "get the real things done" with a talkfest.
"I don't think by bringing in other political parties, we'll actually get the practical results for families in a city like Auckland," Smith said.