Westpac economists see unemployment hitting 6.5%, partly due to high immigration; but also see 'disappointment' for property speculators when migration boom tails off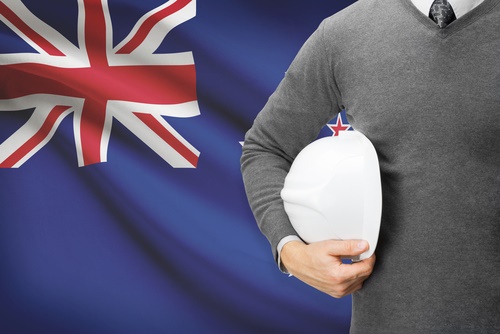 Westpac economists see unemployment hitting 6.5% next year - in part driven by the high rate of net migration.
However, they are forecasting that the large inflows will gradually taper off - and this could ultimately lead to disappointment for property speculators betting on continued large capital gains driven by population growth.
The net gain in population through migration exceeded 60,000 in the year to August, which was a new record high.
In An Update on New Zealand's Migration Outlook Westpac senior economist Felix Delbruck says net migration "could stay high for a while yet", even as the New Zealand economy slows.
"In particular, until the malaise around Australian job and earning prospects lifts, a renewed exodus of New Zealanders on the scale we saw back in 2011 looks very unlikely.
"This is a double-edged sword for the economy. It will support growth across New Zealand's regions, but will also limit migration's ability to act as a 'safety valve' in an economic downturn. We expect unemployment to rise to above 6% over the coming year, and continued high population growth is one of the reasons."
As of June, according to Statistics New Zealand, the rate of unemployment was 5.9%.
Delbruck said the current rate of population growth "does look unsustainably high".
"Most recent offshore migrants have come to New Zealand on temporary visas, and many will return home over the next few years. For those that intend to settle in New Zealand long-term, doing so will depend on their ability to obtain work, affordable housing, and a residence visa – all of which are in limited supply. And the number of New Zealanders leaving for Australia will rise eventually, as the Australian economy recovers.
"That suggests that beyond the next year or two, it's worth planning for a return to historically more normal levels of net migration – closer to 15,000 a year than 60,000."
Delbruck said such a slowdown wouldn't eliminate the need for a "significant further ramp-up" in building activity in Auckland, which to date hasn't been sufficient to meet even average rates of population growth.
"But it could come as a surprise to those who have been banking on recent high rates of population growth continuing for years to come.
"...Auckland property prices have been showing increasing signs of being driven by speculation on future capital gain. A migration slowdown could be one factor leading to doubts that Auckland house prices will keep marching higher...
"...We see the drivers of recent house price increases as largely speculative – the degree to which prices have risen can't be explained on the basis of existing housing shortages alone.
"In our view, a key driver of this speculation is the view that rising demand for housing will be met by increasing intensification of existing land, driving land prices up. Along with a slowing economy, a slowdown in migration could challenge property investors' confidence over the next few years."
Delbruck said that in the near future, a significant rebound in the number of New Zealanders leaving for Australia looks unlikely.
"The mood in Australia remains deeply downbeat. And though that will change eventually, a renewed exodus of New Zealanders on the scale we saw in 2011, when the mining boom was in fullswing and quake-shocked Cantabrians were leaving New Zealand, looks very remote.
"We've assumed that the net outflow of New Zealanders will stay low through 2016, rising to a more normal 24,000 a year by the end of the decade."
The number of overseas migrants coming in now "appears to be reaching a peak, and with so many on temporary visas, the number leaving should start rising fairly soon as their visas start expiring", Delbruck said.
He said one constraint for migrants was the approval process for residence visas, which favours applicants with existing employment in New Zealand – "and finding paid work will become harder as the economy slows".
In addition, Delbruck said, Immigration New Zealand's residence approval targets have been essentially unchanged at 45,000 – 50,000 a year for more than a decade now, and are well below the current net inflow of foreign migrants.
"So if the net inflow of foreign migrants continues at its current rate of more than 60,000 a year, we'd expect a growing waiting list of frustrated residence applicants to result."
He said a second potential constraint was "physical". Westpac estimates that Auckland has the capacity to provide about 11,000 extra dwellings a year – enough to house an extra 27,000 people a year.
"But Auckland's population grew by 34,000 in 2014, and probably even faster this year. We see this as unsustainable – the resulting housing shortage would eventually see people leaving, either to other parts of New Zealand or offshore.
"For these reasons, we expect a fairly sharp slowdown in net immigration of foreign citizens over the next few years – to about 41,000 a year, which would be consistent with residence approvals maintaining last decade's average of about 45,000 a year.
"Assuming that Auckland continues to receive a similar share of population growth as in the past, that slowdown is also consistent with the 11,000 houses a year we think the city can feasibly build.
"All in all, this implies that net migration will remain close to 50,000 next year, but slow to less than 15,000 by 2018.
"By the standards of previous migration downturns – notably in 2011 – this is clearly a 'soft landing'."