Auckland Councillors wobble on intensification plan; Major plank of Govt's housing supply strategy under threat; National supporters sabotaging plan; Property Council accuses Baby Boomer Councillors of locking out next generation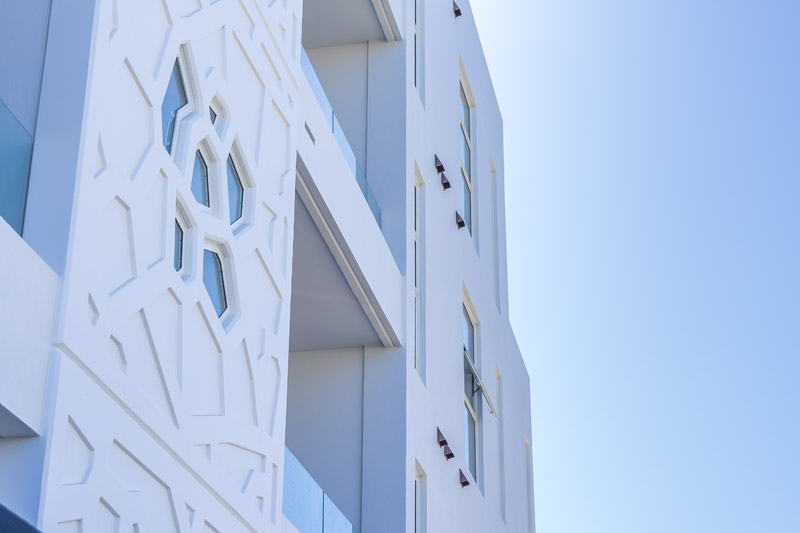 By Bernard Hickey
A revolt by some Auckland ratepayers and National Party-aligned Councillors opposed to the intensification of housing could derail a key part of the National Government's response to Auckland's housing shortage.
A reversal of Auckland Council proposals released in December to 'upzone' significant parts of the 'leafy' suburbs closer to the CBD to allow more townhouses and apartments would also concern the Reserve Bank, which has argued a significant supply response is needed to reduce the financial stability risks created by Auckland's high house values.
A majority of Councillors are now reported to be opposed to the 'upzoning' of the draft version of Auckland Unitary Plan, which is currently being considered by the Government-created Independent Hearings Panel (IHP). The shift occurred after a public meeting in Kohimarama last week where more than 600 ratepayers protested against a Council recommendation to the Panel in December that just under 6% of Auckland's land area be up-zoned from 'mixed housing suburban', which allows two-storey buildings, to 'mixed housing urban', which allows three storey townhouses and apartments. See more on that December recommendation here from me and here from Jenee Tibshraeny.
The revolt appears to be an action replay of one before the 2013 Council elections, when an initial draft Unitary Plan that allowed more densification was quickly over-turned after some local residents opposed it.
Councillor Sir John Walker, who has moved to a lifestyle block at Bombay south of Auckland, was quoted in the New Zealand Herald as opposing the changes.
"I'm on the residents' side. I don't want to see high rise buildings towering over Auckland," Walker said.
"Why ruin the city with three-storey apartments? They might not be very high but I wouldn't want to live next door to one," he said.
Walker cited the high turnout to the meeting at the ASB Centre in Kohimarama last Tuesday night, which was organised by Desley Simpson. She is a senior National Party figure married to National Party President Peter Goodfellow and was once married to current National MP for Coromandel Scott Simpson. Other National Party figures campaigning against the intensification include Councillors Cameron Brewer, Denise Krum and Christine Fletcher.
The push against the intensification measures contrasts with general support from the National-led Government for Auckland's moves to growth both 'out and up'. Just last week Housing Minister Nick Smith threw the weight of the Government's legal resources behind a move by Fletcher Building to build 1,500 new houses in a dis-used quarry in Three Kings. A local residents group has challenged the plan in the Environment Court.
Auckland is forecast to need an extra 400,000 houses by 2040 to handle an extra 1 million people. The Council wants to focus 60-70% of that within its existing boundaries, which amounts to needing to be able to build 240,000 to 280,000 houses inside that boundary. The previous 2013 Draft Unitary Plan only allowed the economically viable building of 180,000 houses, leaving a potential shortfall of 100,000. Some have estimated that economically number could be below 100,000, creating a shortfall of close to 200,000. This would add to the current shortfall of 25,000 to 30,000.
Auckland Council's General Manager Plans and Places, John Duguid, said in December the Council expected its 'up-zoned' maps would push the figure closer to the required 280,000 so a reversal would prove a major blow to hopes a supply-led push could improve affordability. The IHP is due to make its recommendations by August, but the Council could decide not to accept the recommendations and oppose them in the Environment Court. The current council, which is up for re-election in October, would be able to reject the recommendations before the elections.
Property Council appalled
The Property Council, which represents commercial and residential property owners and developers, said it was appalled with Auckland Councillors who had withdrawn their support to rezone Auckland suburbs with the capacity for more houses and apartments.
Auckland Branch President Phil Eaton said soaring house prices were creating systemic social injustice, inequity and major economic risk.
"The councillors who have withdrawn their support to rezone and upzone suburbs to allow for more houses have done so at the expense of Aucklanders, because they want to come back after the local elections," Eaton said.
"Now, Baby Boomers have essentially locked an entire generation out of their own homes. Young people and families will never be able to work and live in Auckland, and 'Generation Rent' is the legacy these councillors will leave behind," Eaton said.
"We desperately need to open up supply. The market tells us we are not building what customers want. We need a wider range of housing choices to suit the changing demographic profile of Auckland over the next 15-20 years, including smaller homes in existing areas for both older and younger people," he said.
"Local politicians must ditch their "Not in My Election Year" mentality and do what is right by all Aucklanders, not just some. Scaremongering by local politicians has residents believing their suburbs will be covered in high-rise apartments, when realistically less than 6% of suburbs will have apartments with more than three storeys: up just 1% from the previous version of the Plan."