HSBC estimates Auckland's housing shortage at 30,000 homes, says shortage growing by 7000 homes a year while rising prices pose increased risk to the economy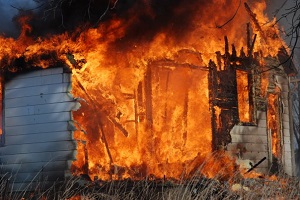 HSBC has warned that the housing market could be becoming overheated and that this could start to have a negative impact on the economy.
In an economic report titled Housing risks and the RBNZ, HSBC's economists say their conservative estimates are that Auckland has a housing shortage of around 30,000 homes, which is equivalent to about 6% of the region's total housing stock, and that the shortfall is increasing by around 7000 homes a year, with record low interest rates and record levels of net inward migration driving demand.
"Given continued rapid house price growth, there are growing concerns that the Auckland market has become overheated and that the unaffordability of the region's housing could have a detrimental impact on economic performance at some point," the report says.
"There are growing signs that speculative behaviour is driving the market, with investors currently accounting for nearly half of all purchases."
And that was posing risks to financial stability, which would concern the Reserve Bank.
"For the RBNZ, the risks associated with a long period of low interest rates are mounting," the report warns.
That could see the the RBNZ delay further cuts to interest rates.
"Although the RBNZ has been clear that its cash rate setting has been focused on the inflation outlook and its macro-prudential settings [such as imposing minimum loan-to-valuation ratios] are targeted to managing the housing market, it is getting harder to ignore the financial stability risks when managing the cash rate," the report says.
"Our central case is that low inflation and the rising NZ dollar are likely to prompt a a cash rate cut in August.
"However an upside surprise to the Consumer Price Index combined with an exuberant housing market could keep the RBNZ on hold."
You can receive all of our property articles automatically by subscribing to our free email Property Newsletter. This will deliver all of our property-related articles, including auction results and interest rate updates, directly to your in-box 3-5 times a week. We don't share your details with third parties and you can unsubscribe at any time. To subscribe just click on this link, scroll down to "Property email newsletter"and enter your email address.