BNZ economists cast doubts on the Reserve Bank being soon able to introduce new income-related mortgage limits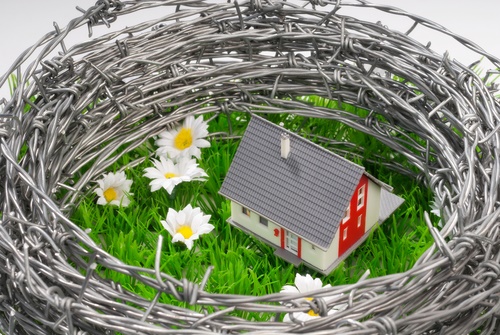 By David Hargreaves
Economists with the BNZ are casting doubts on the Reserve Bank's ability to get quick approval for debt-to-income ratios, citing reluctance by the Government to sanction such a measure ahead of next year's election.
The RBNZ has expressed enthusiasm for adding DTIs to its its macro-prudential toolkit and has approached the Government  to that end.
While the RBNZ has never declared an aspirational starting time for DTIs (it can't given that the Government has to approve it), the earlier indications from the central bank were that it was keen to get such measures at least available in its arsenal by early next year.
The RBNZ has had macro-prudential tools available since 2013, courtesy of a Memorandum of Understanding with Finance Minister Bill English.
In what's now looking like something of an oversight, DTIs weren't included in the range of macro-prudential tools available.
Loan-to-value ratio lending controls were included and these have been used heavily by the central bank in the past three years.
The latest move on that front was the recent introduction of a nationwide 40% minimum deposit for housing investors.
BNZ CEO Anthony Healy has already said he thinks the new LVR measures will only have a short term effect.
But the RBNZ is of course hoping to follow up the latest measures in fairly short order with debt-to-income ratios.
However, writing in the latest BNZ Markets Outlook, BNZ senior economist Craig Ebert says the economists are not convinced the country will see DTIs "any time soon".
"While the RBNZ has requested the government formally add this policy measure to its arsenal, Finance Minister, Bill English, has just prolonged the process by asking for more information on the proposal," Ebert said.
"We sense the government is less keen on the DTI measure than the RBNZ is, mindful of how political the macro-prudential policy to date has become (and an election due by mid-November 2017)."
In 2014 the Bank of England introduced rules through which mortgage lenders must constrain their proportion of new lending at loan-to-income (LTI) ratios at or above 4.5 (four-and-a-half times a borrower's income) to no more than 15% of the total number of new mortgage loans.
And in 2015 the Central Bank of Ireland also introduced LTI ratio limits. Loans on primary dwelling homes in Ireland are now generally subject to a limit of 3.5 times loan to gross income. For banks this limit should not be exceeded by more than 20% of the euro value of all housing loans for primary dwelling home purposes during an annual period.
Prominent Auckland mortgage broker John Bolton has commented that rather than "pulling out the bazooka" of DTIs, he would like to see the RBNZ "use a rifle" and continue to finesse the rules already applied. Bolton has previously referred to the 40% investor deposit restriction put in place by the RBNZ as a "sledge hammer".
"I'm confident it will smash the issue but I also think there will be significant collateral damage and I'm starting to see evidence of that already," he said earlier this month.