Private sector set to help fund National's large-scale house building plans, Joyce says; Adams to announce policy in lead up to Budget; Migration may have peaked, but set to stay high as construction demand amps up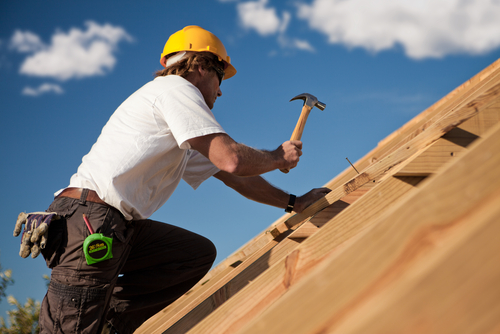 By Alex Tarrant
Private sector funding looks set to help a future National-led government boost housing supply on Crown land that will then be sold off to the 'affordable' private market.
And there will "always" be an element of migrant labour required to top up the domestic workforce for these projects, and others, earmarked by the Government as infrastructure spending rises, Finance Minister Steven Joyce says.
He was speaking to media Thursday after announcing to the Wellington Chamber of Commerce that new government capital infrastructure spending over the next four Budgets will total $11 billion, up from $9bn projected previously.
Joyce said that while part of that increased spend would go towards state-led house building, the private sector was to play a part as well.
The Minister responsible, Amy Adams, will be making further announcements on funding levels between now and the 25 May Budget, Joyce said.
The Government was looking at ways to finance an increase in house building both on and off its balance sheet. The off-balance sheet portion would be via partnerships with local government and the private sector.
"One of the key things of the Government's infrastructure spend is leveraging other people to be part of it as well," Joyce said in response to questions on funding a house-building programme. "There's no cast iron rule that says it all has to be paid for by taxpayers."
See Alex Tarrant's article from Sunday on how National is gearing up for a big housing announcement and that a key difference between its policy and Labour's KiwiBuild initiative looks set to be around funding sources.
Labour: NZ tens of thousands of houses short
Labour Party finance spokesman Grant Robertson Friday morning told Radio NZ that housing was a key priority for increased government infrastructure spending. New Zealand's stock was tens of thousands of houses short of where it should be, he said.
"Labour's KiwiBuild programme is about getting that going. That's a couple of billion dollars of initial capital outlay that the current government's not even interested in," Robertson said.
He attacked the National-led government for selling off Housing NZ stock while the social housing crises was deepening.
"Yes it's a problem that's built up over time, I absolutely accept that. But this government has to stand responsible for the fact that, in the face of a growing population, they simply have not invested the money that they should have," Robertson said.
"Now they're beginning that process, it's hard to mount much of a celebration about that," he said.
"What's acutely happened in the last nine years is our population has grown significantly. Many people have been calling for big infrastructure spends and the government's actually been going in the other direction."
Joyce: Workforce can handle it – with immigration
The increased infrastructure spend would enable New Zealand to cope with a growing population, Joyce said on Thursday.
Stats NZ figures this week showed a new record net migration inflow into the country at nearly 72,000 in the year to March. The numbers helped fuel a vicious political debate, with Labour leader Andrew Little earlier saying they needed to be cut by "tens of thousands", and New Zealand First attacking NZ Herald journalists of Asian heritage over the paper's reporting of the issue.
A key theme in the migration debate has been around how to control numbers while allowing for an inflow of construction workers to help the two main political parties' promises to boost housing supply in Auckland by about 50,000 homes on Crown land over the next decade.
While both National and Labour point to the need for more locals to be drafted into the industry, there is an acceptance from both that migrant labour is required - particularly in the construction sector.
Joyce on Thursday admitted an issue facing the Government was whether there were enough workers to deliver the Government's infrastructure and construction goals.
"I think that's a challenge," he said. "You need the people to do the building."
New Zealand's stronger employment market than Australia's could help, he said.
"We already have the biggest construction workforce that we've ever had. But we are encouraging more and more people to enter the sector locally and I do think we'll steadily attract more people back from Australia," Joyce said.
Most of the required people will already be in New Zealand, he said. Government learnt from the experience of Christchurch that a lot of people came back into the construction workforce from other industries when demand was there.
"But there's always an element of migration as part of it," he said.
Inward migration to New Zealand was required "to make sure we're able to fill the roles, and build the infrastructure and the buildings."
'It's a good thing'
Asked whether the need for the new spending itself was created by immigration pressures, Joyce said the need was due to New Zealand having "a growing economy, which is an attractive place to work and live – much more attractive than historically when we used to have 30,000-odd people net leaving each year."
"That has created the desire for growth. It's a good thing. You don't get projects like the Kapiti Expressway and the Western Ring Route unless you have the capacity to grow and pay for them," he said.
Migration numbers may have peaked
Meanwhile, Joyce referenced economist predictions that net migration numbers may stay at current levels for some time, but not move higher. He suggested the composition of the numbers might change due to government policy tweaks last week, and as more construction workers entered the country.
"It's predicted that [headline figure] will come back a bit. I think we are at the peak at the moment. But it's going to stay around this number for a while yet because we have this big demand," Joyce said.
"We've got companies like software companies, like infrastructure companies, like all these regional places that just can't get enough staff, and have low levels of unemployment – throughout the whole of South Island for example.
"You have a choice: You either say 'oh well these companies can't grow' or actually, 'we are prepared to bring in some skilled migrants'."
Labour: Migrant workers needed, but you must train locals
Robertson on Radio NZ Friday acknowledged the need for migration settings to allow for workers to be brought in to the country to help deal with pressures of increased infrastructure spending on the construction industry.
"Infrastructure's a long term investment. So this will have to happen…over many decades," he said. "No doubt there will need to be some workers brought in to help do this work initially. But the programme has to be to train New Zealanders as well and that also has not happened sufficiently.
"Work needs to be done, but there are 140,000 unemployed New Zealanders at the moment. We need to be doing a lot more to support them to be trained, to be part of this work," Robertson said.