New Reserve Bank figures show the amount borrowed by investors for house purchases in May dropped by $1 billion compared with the same month a year ago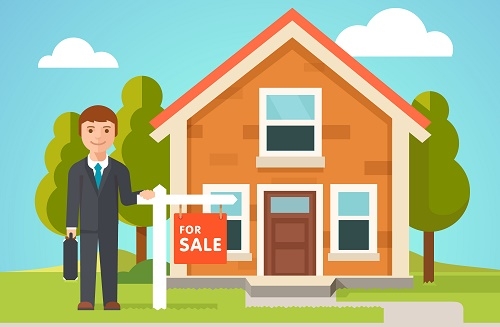 By David Hargreaves
Housing investors borrowed $1 billion less in May than they did in the same month a year ago, according to latest Reserve Bank figures.
During May, investors borrowed $1.49 billion, compared with just under $2.49 billion in May 2016, which is a whopping 40% drop.
Perhaps the 40% fall is somewhat symbolic, since 40% is the figure the Reserve Bank slapped on investors as needing for a deposit in a move announced last July.
So, the latest figures therefore indicate very much a 'before and after' comparison of borrowing patterns before the deposit rule was announced and what has happened since and the figures indicate that the RBNZ's measures continue to have an impact.
The other impact has been a revival in buying and borrowing interest by first home buyers.
The amount borrowed by FHBs in May was $849 million, which was actually up by 1.9% on the $833 million FHBs borrowed in May 2016.
The total borrowed by FHBs in May was the highest monthly total for that group so far this year.
The amount borrowed by FHBs represented just over 14% of the total amount of mortgage money borrowed in May. The 14% was also a high for the year so far for FHBs in terms of their share of total amount borrowed. Prior to the RBNZ's investor restrictions the FHB share was more often in the 11% range, or even lower.
One point of interest about the FHB figures is that they have seemingly risen without any greater leeway being shown by the banks regarding the 'speed limit' on borrowing at LVRs above 80%. While the total amount borrowed by FHBs rose in May compared with a year ago, the amount of high LVR money borrowed, at $221 million, was actually down on the $243 million advanced on high LVR loans a year ago.
The amount borrowed by owner occupiers in May, at $3.63 billion, was down 6.5% on the $3.881 billion borrowed by this group for the same month in 2016.
The overall amount borrowed in May, at $6.036 billion, was down some 17.2% on the $7.287 billion borrowed in May 2016.
Of course, $1 billion of the drop, or 80% of it, was due to the retreat of the investors.
These latest figures will again satisfy the RBNZ, which after initially being very reserved on whether the latest LVR restrictions would continue to work into the future, has more recently expressed confidence that the recent softening in house prices will continue. The RBNZ's now  projecting house price inflation in low single digit figures over the next couple of years.
The LVR restrictions of course have not been the only factor behind the market slowdown. Banks, under pressure because of falling amounts of deposits, have been moving to 'ration' credit and have been edging interest rates up.