Election 2017: English takes credit for allowing RBNZ's LVR regime, says foreign house buyers a 'peripheral issue'; Says he has the experience to deliver stable govt with Winston Peters if that's what voters decide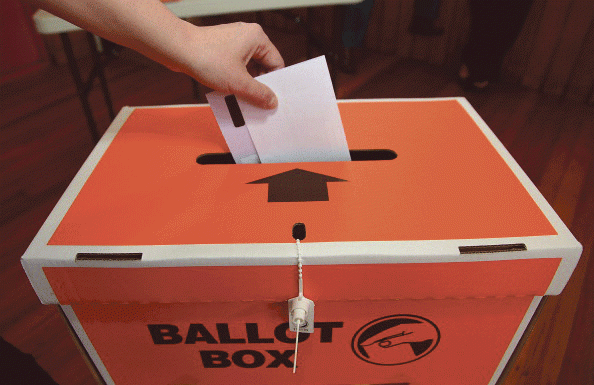 By Alex Tarrant
Prime Minister Bill English may have changed his stance on the Reserve Bank's loan-to-value ratio (LVR) restrictions slightly Friday morning, pointing out in a NZ Herald video interview that he was the Finance Minister who allowed the regime to be put in place, and that they've been a major contributor to house price moderation along with other measures, including China's recent capital controls.
Meanwhile he's claiming that foreign house buyers are a "peripheral issue" in the housing debate. National is focussed on getting the settings right for greater house building efforts, he said. He argued National did move early enough to try and sort out New Zealand's housing affordability issues.
English also said he has the experience to deal with Winston Peters in coalition government, if that's the situation thrown up by voters on September 23. More on that below.
Meanwhile, Labour's deputy leader Kelvin Davis seems a little less up on the play on Labour's messaging about its Capital Gains Tax Tax Working Group stance. Asked on three's AM show Friday morning about the party's plans, he said his understanding was that Labour will campaign on it the next election (2020).
Well, that was the policy under Andrew Little. Jacinda Ardern has now reserved the right to introduce a CGT during the next term if that's what the working group suggests (ex-family home, of course).
Davis' confusion allowed National's deputy leader Paula Bennett to jump in with an attack on Labour's stance: "Here we are three years later [from Key vs Cunliffe on the same issue] and you still can't answer the details, of a what a Government under you looks like," she said.
Three weeks to go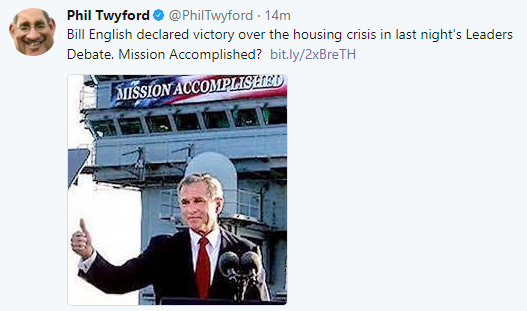 Good morning - welcome to Election 2017 coverage with interest.co.nz on September 1. Three weeks to go until we're all out on a lovely Saturday morning September 23 (I'm picking the weather already).
Last night's poll result was a bit of a shock - I hadn't expected Labour to jump National so early in the piece. But National now seems to be the party on the back foot. A bit of a recovery for the Greens, a shaky time for New Zealand First, and Colin James is now talking about the possibility of Labour being able to form government with the Greens and the Maori Party - something I've been keeping an eye on - although the Maori Party really does need to boost its party vote for this to happen still.
I'll update this page with Friday's debate reaction through the morning and any policy announcements (or announcements from Government Ministers during an election campaign).
So far, Labour's Grant Robertson and Phil Twyford have had a go a comments made Thursday night by Bill English on productivity and the housing crisis - see below. Twyford probably has already won tweet of the day with his effort (to the right).
Also, English turned up in Whangarei this morning on the National Party campaign bus at Whangarei Boys High School. He was met by National education spokesperson Nikki Kaye, who was there with her Education Minister hat on to announce a $50 million rebuild of the school (announcement below). Whangarei is the seat New Zealand First is targeting with Shane Jones this election. Winston Peters yesterday called for Ports of Auckland to be moved to Northport, also in the electorate. I'm sure the town is enjoying all the attention.
English on housing, Winston
First, English was quizzed by the NZ Herald's Tristram Clayton on housing and coalition potential Friday morning. Asked about National's plans to tackle housing affordability, English highlighted a series of measures government had taken to slow the market, and added that external factors were helping as well.
"I was the Minister of Finance who created the framework for our LVRs – it didn't just happen," he said - potentially easing up on what has been interpreted as earlier criticism that the Reserve Bank should be thinking about the circumstances under which they'd remove the 'speed limits'.
English continued: "All those measures, including Chinese capital controls, and the bright line test, and the work with the councils over their consenting have added up to…"
Clayton jumped in. Did English regret not attacking this issue earlier on – he raised the prospect of a register of foreign buyers, saying existing data doesn't capture foreigners buying housing through structures such as a New Zealand trust.
"What [the data has] shown is they're a very small influence on the price," English replied. He said the data showed 3% of house purchases were made by foreigners, to which Clayton pointed out this was purchases who had foreign tax residency and didn't capture those bought through a New Zealand trust or business.
"Frankly, it's a peripheral issue," English said. "The prices are flat to falling. The thing now is, how are we going to make sure the 200,000 houses that we need, get built. And through our work with the councils, through our work with the construction sector, that is now underway."
Government is funding infrastructure in cities like Auckland and Hamilton, with more to come, he said. "That is now all rolling out. I'm satisfied we did attack it early and hard. This is a big hard problem – it's happened all around the world. We've had more success than most countries in cracking it, and as we look out ahead we're going to see people – they're going to be able to envisage getting into the house that they want."
English was also asked about the Peters Super Saga. He said he didn't know who leaked the information - it wasn't from within the Beehive - and that he thought Peters didn't know either. Voters were more focused on the contest between National and Labour, English argued.
Onto coalition talks, and English tried to bring it back to his regular line now that the decision of who forms a government is up to voters themselves, "rather than necessarily rely on Mr Peters to do it for them."
"I think you would find that the leaders of the parties understand their obligation to provide stable government for New Zealand if that's possible. Now, we believe that we can do a better job in that than the other parties. If voters put us in the position that that's what's required for government for New Zealand, then Winston Peters [is] an experienced politician. I've known him…for 27 years," English said.
"He's a master politician. He knows how politics works. I've had a bit of experience. So I'm not concerned about the capacity to deliver what the voters are after, if that's what they want to do."
Maori Party attacks Labour with billboards
The Maori Party was straight into it Friday morning, revealing their party vote campaign with a series of 29 different billboards around the country. Maori and Pacific champions are on some, including Tame Iti, Dr Lance O'Sullivan, Pio Tere and former co-leaders Tariana Turia and Pita Sharples.
Homelessness, high imprisonment rates, opposition to foreign land ownership, kaupapa Maori and being the strong, independent voice for Maori are the main subjects. Interestingly, some of the billboards are targeted at the Labour Party – "reminders of the Labour Party's shocking track record on Māori rights."
"Yes these three billboards are hard-hitting and we are hoping they will get people talking, thinking and realising that Māori rights are not safe in any government, unless our party is at the table with them," president Tuku Morgan said.
The party's press release included Tariana Turei evoking the foreshore and seabed march: "I felt really sad when I heard Helen Clark say about a month ago that if she could confiscate the foreshore and seabed again from Maori, she would take the same action again.
"So let's not forget there are still people of influence in the Labour Party who thought nothing of doing this to our people, despite 45,000 people marching against it," Turia said.
Debate reaction
Meanwhile, he's a taste of the poll and debate reaction from last night. We've got (TV) three's leaders' debate on Monday night (September 4).
Bryce Edwards said the 1 News Colmar Brunton poll would have panicked National, and that it looks like the party is losing its mojo. "I think everyone is shocked to just see that Natonal are the second most popular party for the first time in 12 years," he said. Another couple of points lost would mean National is "dog tucker" in terms of forming a coalition – due to NZ First's recent weakness, and the belief that Winston Peters won't work with the Maori Party or ACT, he said.
Rachael Smalley thinks Ardern won the debate - not overwhelmingly though. She says Ardern grew in confidence and landed some good blows on English like on generational housing affordability. Political commentator Vernon Tava disagreed, saying he thought Ardern squandered 'the traditional challenger's advantage' with the result a draw. Tim Murphy said Ardern did not disappoint, but that she narrowly lost to English. Ardern will get better next time, and English possibly not, Murphy argued. Barry Soper reckons they were too nice to each other - particularly Ardern to English.
Economist Michael Reddell says it's a shame neither leader "seemed to offer anything very substantial on fixing our pressing economic challenges, or even show any real sign of understanding the issues." He focusses on the productivity debate - Bill English last night said JB Were didn't know what they were talking about; Reddell disagrees.
National Party pollster and Kiwiblog editor David Farrar thought it was a good debate: "Not sure the debate would have changed a lot of votes, but I think both leaders did well. They both got some good attacks over the line, but also showed some weaknesses – Jacinda in terms of policy detail and Bill in terms of having to defend the status quo." At Labour-leaning blog The Standard, they write that last night's poll shows we've entered a new political world.
National wrong on productivity
Labour's Grant Robertson hit back at comments by Bill English on productivity in Thursday night's debate. Read his comments below:
Bill English's claim that productivity has grown pretty well in New Zealand is wrong, and flies in the face of evidence from his own Government and the view of most commentators, says Labour's Finance spokesperson Grant Robertson.

"New Zealand has seen no growth in labour productivity in the last four years. In fact we are going backwards, with Treasury seeing 0.03 per cent drop over the past four years. As Bernard Doyle from JB Were has said, 'New Zealand is in a productivity recession'.

"This is backed up by the OECD, which has noted that our labour productivity is well below leading OECD countries, restraining living standards and well-being.

"Bill English is plain wrong. He cannot deny that our productivity growth has stalled and that relying on population growth for growth in the economy is simply not sustainable.

"It is improving productivity that will drive higher wages in New Zealand. In the last year wages have failed to keep up with inflation. We will not turn that trend around unless we can lift the value of our work.

"The international evidence shows that investing in workforce skills is critical to lifting productivity. That is why Labour is so focused on investing in education and training.

"Our three years free education and training policy will not only benefit school leavers but all those in the workforce who have not studied or trained before.

"We also need to lift our investment in research and development. Innovation is core to productivity growth and Labour's Research and Development Tax Credits will give businesses the certainty to invest in this critical area," says Grant Robertson
Labour's Phil Twyford then took English on over comments made about housing in Thursday night's debate:
The Prime Minister's declaration of victory over the housing crisis, made during last night's TVNZ Leaders' Debate, is more than a little premature, says Labour's housing spokesperson Phil Twyford.

"You have to give Bill English marks for optimism, but when he claimed that a recent moderation in price inflation nationally and slight falls in Auckland was because 'speculation has been beaten by getting 10,000 houses a year built' it was little more than wishful thinking, and actually just wrong.

"Serious commentators all believe the cooling in the market is just a pause, and largely a result of Reserve Bank lending restrictions, which the Bank says will only have temporary effect.

"The fundamental causes of high house prices remain unchanged: high immigration, low interest rates and a shortfall in Auckland of 40,000 houses that is getting bigger by the day.

"The latest numbers from CoreLogic show a net increase of only 6000 new homes in Auckland in the last year. Given the average occupancy rate of three people per household, a net increase of 6,000 dwellings will only house 18,000 people. Yet Auckland is growing by 45,000 to 50,000 people a year.

"This is what has given Auckland the million dollar house price average that has locked a generation out of home ownership. It is the same thing that has caused record overcrowding and homelessness.

"Bill English might wish the housing crisis was over but just saying it won't make it so. He's desperately out of touch.

"Labour's KiwiBuild programme will provide 100,000 affordable starter homes for first time buyers and state houses for families in need. Labour will invest in training more Kiwis in the building trades and encouraging firms to take on apprentices so that we have the workforce we need to get those houses built," says Phil Twyford.
National is targeting Whangarei with a big spend on Whangarei Boys High - Bill English is there with Education Minister Nikki Kaye. This is one of those government announcements made in Ministerial capacity during an election campaign after Parliament has been dissolved. I thought the polls showed Shane Jones was quite far off National's candidate?
The Government is committing more than $50 million to the full redevelopment of Whangarei Boys' High School, in one of the largest-ever single investments in a New Zealand school.

"The rebuild will see all existing teaching spaces either refurbished or replaced entirely, and the number of classrooms will be increased to accommodate a growing roll," Education Minister Nikki Kaye says.

"This will equip the school with outstanding modern facilities, ensuring the students who come here will benefit not only from quality teaching but also a quality learning environment.

"The Ministry of Education has been working with Whangarei Boys' High School for the last two years on this project, and Cabinet approved funding for the redevelopment last month.

"This is great news for the school and local communities, with Whangarei Boys' High School catering for students from Whangarei and surrounding areas."

Associate Education Minister Tim Macindoe says the school has faced considerable challenges due to ageing buildings and weather-tightness issues, making this one of the most complex school redevelopments in New Zealand.

"The redevelopment will likely be delivered as a Public Private Partnership (PPP), alongside Scott Point Primary (Auckland), the co-location of Marlborough Boys' and Marlborough Girls' Colleges and Pukekohe Belmont Primary," Mr Macindoe says.

"PPPs can provide significant cost savings and efficiency gains, and these projects could benefit from such a model, should we choose to proceed this way.

"In 2013, the Government committed to redeveloping 30 schools with the most complex infrastructure issues. Today's announcement represents the 36th school to be redeveloped, with over $700 million invested so far.

"A total of 37 new schools have also been approved or built since 2013."

The Whangarei Boys' High redevelopment is expected to commence in 2019 and be complete by 2022.
Steven Joyce has just outlined National's infrastructure plans (this one's a party political announcement). National will set up a National Infrastructure Commission to lead more public-private partnerships, he says:
The National Party will turbocharge the Government's $32.5 billion infrastructure investment by creating a new National Infrastructure Commission to lead more public-private partnership (PPP) projects and ensure Kiwis get faster access to new schools, hospitals and roading, National Party Infrastructure spokesperson Steven Joyce says.

"National has a great track record of delivering transformative infrastructure investments, like the Roads of National Significance, the electrification of Auckland's commuter rail network, Ultra-Fast Broadband, and the Waterview Tunnel," Mr Joyce says. "We know how vital quality infrastructure is to the economy and people's lives.

"PPPs are very effective at getting quality long-lasting infrastructure built more quickly and using private capital to stretch the country's capital budget so we get more built," Mr Joyce says. "The National Infrastructure Commission will be responsible for expanding the number of PPPs so we can grow our $32.5 billion investment and have more new hospitals, schools and transport projects sooner.

National will merge two units from the Treasury to form the core of the Commission, with an additional $2.5 million a year in funding to operate it.

"PPPs can provide new facilities at a lower whole of life cost than traditional development models," Mr Joyce says. "The Commission's job will be to make sure the innovation and savings PPPs bring are applied to all parts of government, regardless of whether the project is a major hospital development, a school or a new road."

Initial projects to be considered as a PPP include:

The $50 million rebuild of Whangarei Boys High School as part of a larger school development package
Defence Estate Refresh: a $1.7 billion project to modernise and upgrade defence  bases throughout the country
The recently announced $1.4 billion re-development of Dunedin Hospital
East West Link: $1.9 billion project linking State Highway 20 and State Highway 1 in Auckland
Penlink: Construction of a new local road linking the middle of the Whangaparaoa Peninsula with State Highway 2 at Redvale
Waikeria Prison: A new 1,500 bed facility due to commence procurement this year

"The Commission will work alongside our new investment company Crown Infrastructure Partners which will jointly invest with councils and private companies in non-government owned infrastructure like local roads, water networks and the Ultra-Fast Broadband programme," Mr Joyce says.

The Commission's other major role will be to collate and promote New Zealand's national and regional infrastructure pipelines to major local and international construction firms so they can further gear up to meet the country's infrastructure demand.

"Construction companies need clear visibility of the full pipeline so they can invest in innovation and skills to gear up and meet the challenge," Mr Joyce says. "As well as the $32.5 billion to be invested over the next four years, we need to plan further spending in the order of another $40 billion over the following four years. 

"The NIC will be a clearing place for that pipeline so the construction industry can have the confidence to keep investing and growing.

"We already have about $2 billion of PPP projects included within our $32.5 billion capital investment, including the Transmission Gully and Puhoi to Warkworth roading developments, and a number of school building projects. The new Commission will be charged with ramping the number of projects up significantly so we can extend the $32.5 billion further.

"New Zealand is growing confidently and quickly. The National Infrastructure Commission will ensure we have the capacity to maintain that growth and deliver the quality infrastructure New Zealanders need."