Westpac economists revise upwards their forecasts for house construction in the country's largest city; say Auckland getting close to building enough houses to keep up with population growth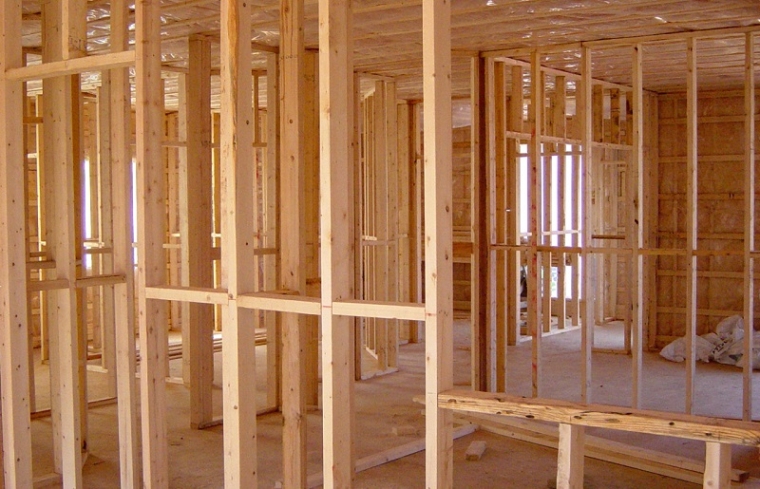 The recent strong surge in Auckland building consents has prompted Westpac economists to substantially lift their forecasts of near-term residential building activity in the country's largest city.
In a new Construction Bulletin issued by Westpac, senior economist Satish Ranchhod says Auckland's now entering a "new phase" of the construction cycle due to the combination of increasing construction and now slowing population growth.
"The shortage of houses in Auckland that has been growing for years has now started to flatten off, and rental inflation has also cooled," he says.
"Looking ahead, we expect that Auckland will soon be consenting enough homes to start gradually eating into its housing shortage.
"We estimate that Auckland needs to build an average of 14,000 houses a year. And while we're not there just yet, the underlying monthly trend in consents is getting close and should reach the required level over the coming year."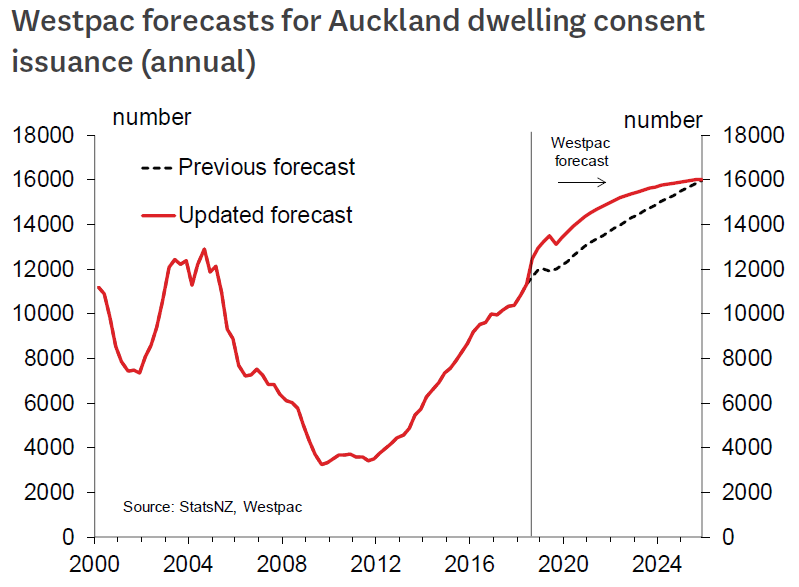 Ranchhod says Auckland may be close to building enough houses to keep pace with population growth.
"However, the region will still need a protracted period of rapid home building to address the shortage of houses that has built up in recent years. Auckland currently has a shortfall of close to 30,000 houses. And even allowing for a slowdown in net migration, the population is set to grow by around 300,000 people over the coming decade.
"To address the existing shortfall and meet the needs of its growing population, Auckland will need around a decade of strong construction activity."
Ranchhod says, however, that even then, the Westpac economists would not expect that the availability of homes to return to the sorts of levels seen in the past decade.
"It's normal for larger centres to have higher levels of population density than other regions. The employment, educational and social opportunities that larger centres tend to offer attracts large numbers of people. And Auckland is no exception. However, with limits on land supply, the resulting pressure on rents and house prices means that many people end up living in larger households, be that with flatmates or extended family."
Ranchhod says that the recent 30% increase in 'multiple' consents (which includes apartments and medium density houses) has been supported by regulatory changes, including 2016's Unitary Plan, which allow for a significant increase in housing density in Auckland.
"It has taken some time for projects under the new regulations to come to market. However, we are now seeing a substantial lift in new housing developments, including a significant increase in 'brown fields' construction. In addition, with a shift to higher density dwellings, the size of homes that are now being consented has been trending downwards. Over time, this could help to improve housing affordability."
Ranchhod points out that consents are often issued in 'lumps.' That's because a single housing development can include a large number of units.
"With this in mind, it wouldn't be surprising to see a bit of a pullback in consent numbers over the next few months.
"However, smoothing through such month-to-month volatility, we expect that most of the recent increase in medium-density consent numbers will be sustained.
"In light of the uptick in consents, we have revised up our forecasts for Auckland home building over the coming year. We also expect that the underlying trend in consents will continue to grind higher over the coming years. However, with limits on capacity, further increases will likely be gradual. Construction firms are continuing to highlight significant challenges sourcing skilled labour and rising costs. In addition, many building firms are reporting difficulties accessing finance."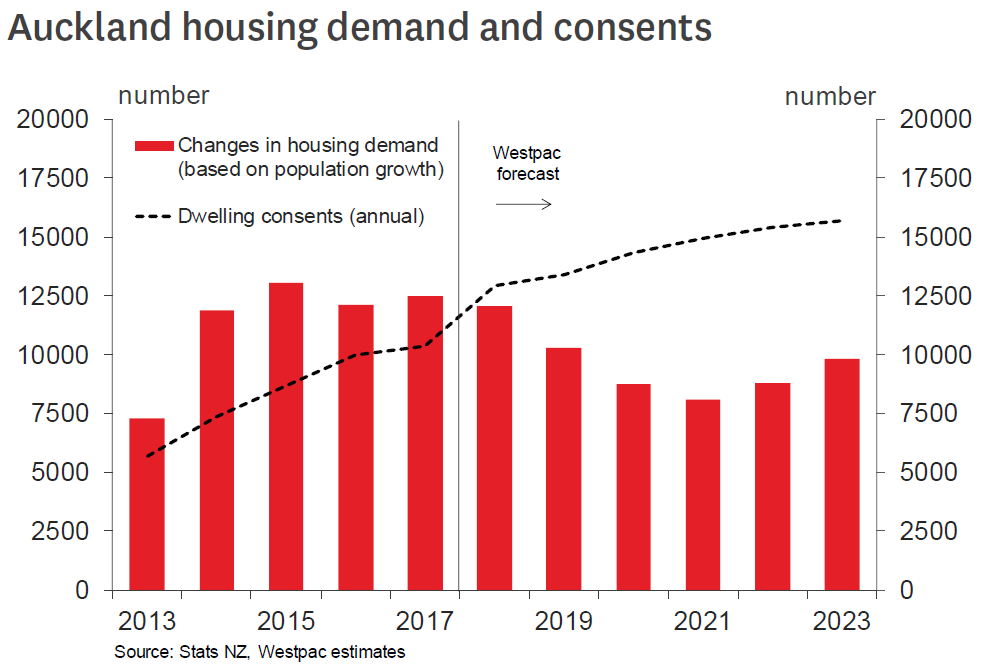 Ranchhod says that with a faster pick up in construction activity, the Westpac economists will be watching for related changes on "some other important fronts".
"First is the labour market. As noted above, shortages of skilled labour are already a key challenge for the building industry. Further increases in activity are likely to add to the competition for labour, and that could spill over to other sectors of the economy or regions outside of Auckland.
"This could also see associated pressure on wages in some sectors. We could also see important changes in inflation.
"Construction plays a key role in determining the level of domestic inflation, and we were already assuming firm levels of construction activity over the coming years.
"A stronger construction outlook would imply even more pressure on costs. As a comparison, the last time we saw the sort of pace in home building that is now needed was in the late 1990s / early 2000s. Even though that was a much shorter building cycle than we now require, it was associated with large increases in building costs."