ASB joins Kiwibank with special deal for KiwiBuild home buyers, saying they'll 'potentially' only need a 5% deposit & get $2,500 towards costs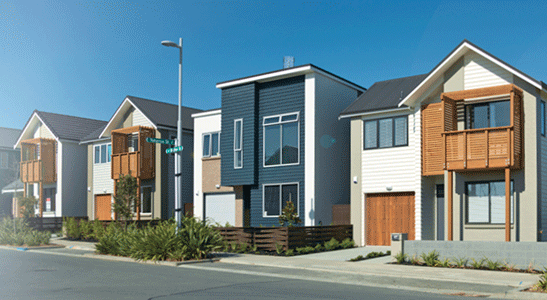 ASB says it'll provide loans to KiwiBuild home buyers who have just a 5% deposit and provide $2,500 cash contributions.
Claire McKinnon, the bank's acting executive general manager of retail banking, says ASB will give a $2,500 cash contribution to customers who take out an ASB home loan to purchase a KiwiBuild property, upon settlement of their loan.
"The $2,500 cash contribution is to help take away a layer of expense. For example, it can be used towards the costs of purchasing their new KiwiBuild home, such as a property valuation or legal fees," McKinnon says. 
"Plus, ASB will provide pre-approvals of up to 95% of the value of a KiwiBuild home for eligible customers, meaning participants may potentially only need a 5% deposit on their property," McKinnon says.
The Government has committed $2 billion for KiwiBuild, through which it aims to deliver 100,000 "modest starter" homes for first home buyers over the next decade. About 50,000 of these homes will be built in Auckland, and sold at prices up to $650,000. At the $650,000 top end of the KiwiBuild price range, a buyer getting a 95% mortgage would require a $32,000 deposit. There's more detail on KiwiBuild here.
ASB's announcement comes after Kiwibank last month said it will pre-approve mortgages for up to 90% of the price of KiwiBuild homes, and will also contribute $2000 towards buyers' moving or legal expenses.
McKinnon says ASB has also established a direct line to a specialist lending team for customers wanting to talk more about KiwiBuild. ASB's lending criteria, terms and fees apply for the KiwiBuild loans. 
Also see: The fact borrowing on the 100,000 KiwiBuild houses will mostly fall outside the LVR restrictions may force a rethink on macro-prudential policies.