New Auckland Council and government working group to address housing and urban growth issues gets ready for action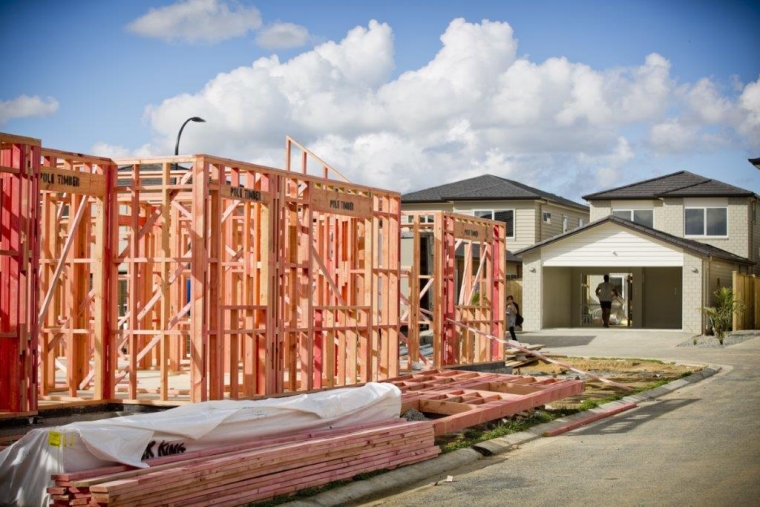 A new joint Auckland Council and government working group to tackle Auckland's housing and urban development issues is close to sign off.
In September last year Mayor Phil Goff, Deputy Mayor Cashmore and councillor Chris Darby met with Housing Minister Phil Twyford and Economic Development Minister David Parker to discuss greater collaboration on housing and urban development in Auckland.
They agreed to create a formalised arrangement with a set programme that would be overseen by a working group.
The Auckland Council's Planning Committee is expected to sign off the terms of reference for the group this week which will include Goff, Cashmore, Darby and chairwoman of the council's Environment and Community Committee Penny Hulse. While on the government side it will include Twyford, Parker, Minister for Building and Construction Jenny Salesa and Local Government Minister Nanaia Mahuta. The group is expected to meet quarterly.
Some of the issues it will have to look at include the Auckland Development Programme, affordable housing, the funding and financing of infrastructure, spatial planning, the government's Housing and Urban Development Authority (HUD) and removing the barriers to the efficient delivery of housing.
The council's Planning Committee agenda for this week's meeting says that a lot of the work the group will look at is already underway, but it will allow greater co-operation between central and local government. It states:
"By formalising the arrangements, the programme will ensure a more coordinated effort where officials believe "greatest value add" can be achieved by working collaboratively to remove blockages/enable faster delivery of private and public projects in multiple locations where planning is already well advanced, focus on areas where Council and Crown agencies are strongly aligned, avoid spreading Council and Government resources too widely."
Auckland Council Planning Committee Chairman Chris Darby says the new working group has a major task ahead of it in trying to address the super city's housing and urban growth problems.
"One of the key things is partnering up with the government so we're not running off on different tangents," he says.
Darby admits the council and central government have often been working at cross purposes in the past.
"There hasn't been a lot of genuine collaboration. In the past there's been a lot of packaging with little substance. But now we've got a phenomenal challenge in front of us and that's to accommodate Auckland's need for more homes."
Figures released by Statistics NZ in the 12 months to the end of January showed the growth in building consents for new homes had been particularly strong in Auckland, where 1128 new homes were consented in January, up 57% compared to a year ago.
 "We weren't expecting those numbers to be so high, but while they might look rosy and it's the best they've been in 20 years, we're not taking our eye off the ball."
Darby says Auckland still has a housing shortage of 46,000 homes.
He says after this week's meeting the next step will be for the terms of reference to be signed off by cabinet and he says he expects the group to have its first meeting shortly after that.
Darby's keen to emphasise that there's always been ongoing communication between the government and the Auckland Council, but establishing this new body formalises it.
"It's not like we're just waiting for this to happen."
He says the new body will also allow the council to work more closely with the government's Housing and Urban Development Authority (HUD), which the government announced in November last year.
The new authority will be responsible for leading the government's large-scale urban development projects and act as state housing landlord. It will bring together the three existing agencies that build homes – Housing New Zealand, its subsidiary HLC, and the KiwiBuild Unit.
Twyford said it would have wide-ranging powers to transform suburbs and cut through any roadblocks to large-scale development. Housing New Zealand's role as a state housing landlord will become part of the authority.
Darby says the Housing and Urban Development Authority will have a major role to play in the future of Auckland's housing and the local authority is keen to work with the government as gets it up and running.
"That has a very big mandate and I think it's fair to say that it's still in gestation and the council needs input into that as it's established."
Twyford says the new working group will allow it to work with the Auckland Council to address the city's housing and urban growth problems and is hoping to have the first quarterly meeting before the end of the month.
"Over the past decade an unnecessarily adversarial relationship between the council and government developed. Our government wants to turn that around. We will partner the council where we can help but still hold it to account on facilitating more houses get build more quickly. 
"I want to see both Council and Government aligning and prioritising housing and urban growth objectives to get the very best outcomes for Auckland. We need to develop better ways of working together to improve the way we undertake the planning for housing and urban growth.
"The joint programme we are signing up to includes a specific project to engage on the proposed Housing and Urban Development Authority. The intention is to keep Auckland Council up to date on the legislative process and the development of the new entity."
He says in its first meetings the working group will be looking at a number of issues, including the Building Act and the Building Code, two roadblocks to housing growth in the region.