Inflation hit 3-decade high in December quarter, as consumer prices rose 5.9% over the year; Economists fear higher inflation is embedded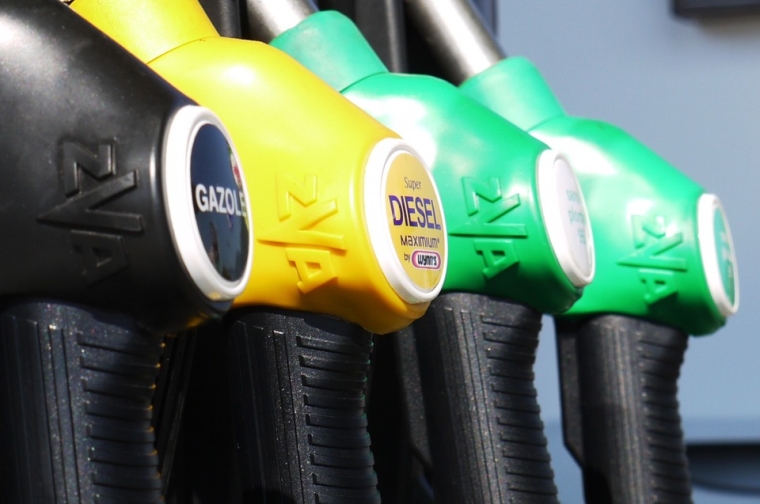 Consumer inflation hit a three-decade high in the December quarter, due to both domestic and external factors.
The Consumer Price Index (CPI) rose 5.9% from the December 2020 to the December 2021 quarter, and 1.4% from the September 2021 to the December 2021 quarter, according to Statistics New Zealand. 
The annual rise is well beyond the Reserve Bank's (RBNZ) 1-3% target range, meaning it will have plenty of ammunition to keep lifting interest rates. The Official Cash Rate is at 0.75% and is next due to be reviewed on February 23.
Economists are increasingly saying inflation is now embedded and not "transitory". 
The December quarter CPI figures are slightly above those forecast by the RBNZ in its November Monetary Policy Statement. The central bank forecast annual inflation of 5.7% and quarterly inflation of 1.2%.
The figures are however fractionally softer than those forecast by some bank economists. Overall, their publication had a muted impact on the New Zealand dollar, which is trading at 66.5 US cents. 
Details
Price increases were widespread with 10 out of 11 main groups in the CPI basket increasing in the year.
The main driver for annual inflation was the housing and household utilities group. The price of building new housing was up 16%, rents were up 3.8% and local authority rates and payments were up 7.1%.
Transport prices also rose 15% over the year. This was mainly influenced by higher petrol prices, up 30%, and purchase of second-hand cars, up 12%.
Food prices were another key contributor to the annual increase, up 4.1%. Vegetable prices rose 14%, and milk, cheese, and eggs were up 7%.
Housing costs also led the increase in non-tradable goods and services, up 5.3% in the year to the December 2021 quarter. 
Meanwhile higher petrol and vegetable prices led the 6.9% annual increase in tradable goods and services.
Looking at the change between the September and December 2021 quarters, non-tradeable inflation was slightly higher than tradeable inflation (1.5% versus 1.3%).
Reaction
ANZ economists Finn Robinson and Miles Workman said it was surprising to see how hot inflation driven by domestic factors (non-tradeable inflation) was.
They noted pricing pressures are coming from all angles - supply chain disruptions, higher labour costs, disruptions due to Covid-19 restrictions, high demand domestically. 
"These are troubling numbers for a central bank that has only just embarked on its hiking cycle - even if the RBNZ has been quicker than many international peers to recognise the change in the wind and raise rates," Robinson and Workman said.
"There's more work to do in order to bring the surging domestic inflation impulse under control - and that will weigh on an economy that's already struggling to grow in the face of ongoing COVID disruption."
Similarly, ASB economist Mark Smith said, "Our view has long been that high inflation in New Zealand is not transitory. Capacity bottlenecks, supply constraints and resilient demand conditions are expected to keep inflation elevated.
"We expect annual CPI inflation to peak above 6% in early 2022 and to remain above 3% until later in 2023. Given the extraordinarily tight labour market, wage inflation looks set to accelerate in 2022 and this in turn will put upward pressure on future CPI inflation rates.  
"Persistently high inflation and an extraordinary tight labour market backdrop and outlook warrants a faster pace of OCR hikes and a higher OCR endpoint. High and persistent inflation rates in many of our trading partners mean that the RBNZ will not be the only central bank hiking rates this year.
"For now, we expect a measured pace of 25bp hikes and a 2% OCR peak in late 2022, but events can change quickly."
Craig Renney, economist for the Council of Trade Unions, which is calling for a minimum wage increase, shared a different view. 
"Workers wages are not driving the current inflation changes," he said.
"The latest data from on wages from Stats NZ shows that 42% of New Zealand workers did not get a pay rise at all last year. More than 80% of workers are getting pay rises less than inflation. Overall, the Labour Cost Index shows that wages increased 2.4% last year.
"Whilst some economists may be worrying about a wage/price spiral, we have yet to see increased costs feed their way through to increased wages."