ANZ economists revise their inflation and interest rate forecasts up, as they now see the OCR hitting 2% by May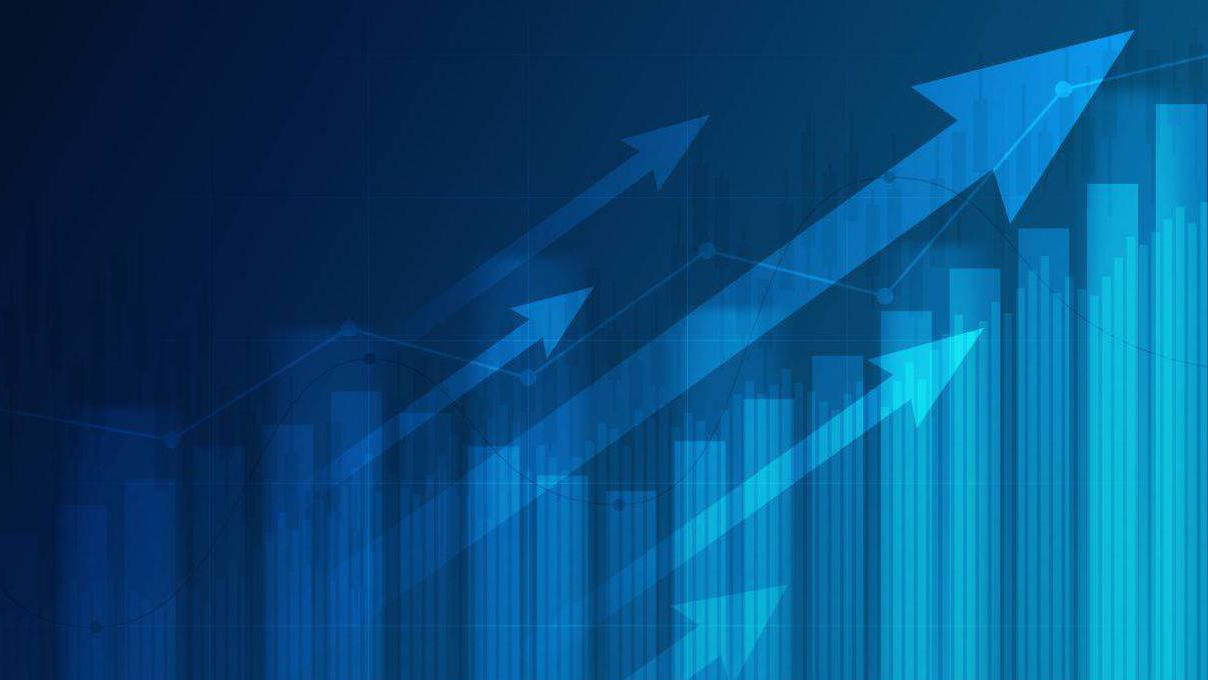 ANZ economists foresee prices rising more aggressively than expected, so believe the Reserve Bank (RBNZ) will respond by hiking interest rates in larger increments than usual.
ANZ economists now see the RBNZ's Monetary Policy Committee hiking the Official Cash Rate (OCR) by 50 points when it meets in both April in May.
This would bring the OCR up from 1% to 2%. 
ANZ economists previously thought there was a 50% chance the Committee would hike by 50 points.
The Monetary Policy Committee typically changes the rate in 25-point increments, but when it last met on February 23, it said it was "willing to move the OCR in larger increments if required over coming quarters".
ANZ chief economist Sharon Zollner and senior strategist David Croy expect the OCR to reach a peak of 3.5% in April 2023. Previously they forecast it peaking at 3%.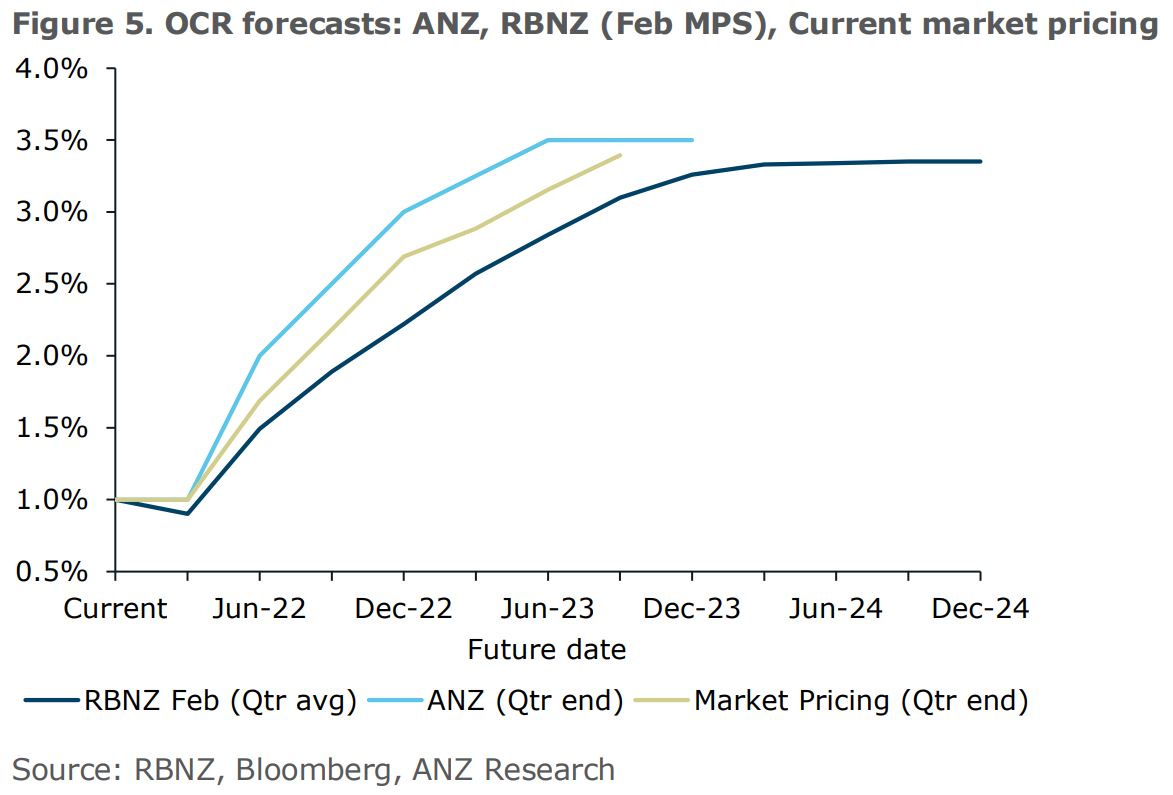 Their change in outlook comes as they now see consumer inflation peaking at 7.4% in the June quarter - above the RBNZ's forecast peak of 6.6% in the March quarter. The Consumers Price Index rose 5.9% year-on-year in the December 2021 quarter.
"The RBNZ would prefer to look through oil price shocks, but right now, with inflation expectations so high and rising, they just can't," Zollner and Croy said.
While consumer inflation is running hot, and there are "clearly mounting downside growth risks, both in New Zealand and globally", they expect house prices to fall 10% in 2022. Previously they expected a 7% fall.
"Evidence continues to mount that the housing market is slowing more rapidly than their forecast, and things could get a little messy there," Zollner and Croy said.
They noted back-to-back 50-point OCR hikes seem risky when double-digit house price falls are forecast.
"But there aren't any low-risk policy options anymore," they said.
"The fact is, it's just no longer true that mild downside growth surprises will derail OCR hikes."
Drivers of inflation 
Zollner and Croy noted a lot has changed since the Monetary Policy Committee last met (and hiked the OCR by 25 points).
Crude oil soared to nearly US$140 a barrel at one point this week, rather than start its journey back to US$80, as the RBNZ assumed it would a couple of weeks ago.
"There seems little hope of the Ukraine situation being resolved quickly, and we do know sharply increasing fuel prices will be particularly visible," Zollner and Croy said.
"Indeed, analysis shows that petrol prices have a much bigger impact on household inflation expectations than their weight in the Consumers Price Index alone would suggest."
They said rising inflation expectations could also feed into a wage spiral, "given the extreme tightness in the labour market".
Furthermore, commodity prices have jumped. Dairy commodities are trading at an average price of US$5,065 per tonne versus the RBNZ assumption of a moderation to US$3,500 over the forecast period.
And, a net 74% of firms surveyed as a part of ANZ's Business Outlook survey intend to raise prices over the next year.
End of low inflation era
Zollner and Croy questioned, "If inflation risks are so severe, then why won't the RBNZ just carry on and raise the OCR to 5% or 6%?
"The OCR may well get there, in the fullness of time, given our sense that climate change and de-globalisation spell the definitive end of the very-low inflation era.
"But it seems more likely to be in the next cycle - we've got the aftermath of a housing boom to tidy up first."
Zollner and Croy believed a 10% fall in house prices, from the elevated levels they're at, would constitute a "soft landing". 
They said concerns around the impact of a larger fall would be a greater impediment to the RBNZ lifting the OCR more quickly, than concerns around the impact of higher debt servicing costs. 
The latest from the RBNZ
Interest.co.nz spoke to RBNZ Deputy Governor Christian Hawkesby on February 28 - five days after the release of the Monetary Policy Statement, and just as Russia's invasion of Ukraine was really kicking off.
He said, "If oil prices stay where they are at the moment, that's higher than where we projected in our Monetary Policy Statement.
"So, the very near-term implication is that we'll have higher CPI outturns over the next quarter or so than we had factored into our statement.
"The key judgement for the Monetary Policy Committee will be - we can't control that. It's happened, it's come from overseas, what does that then mean for the outlook for inflation going forward?"