Government gives farmers until 2025 to come up with their own on-farm emissions pricing scheme; If they don't pull their weight, they'll end up in the ETS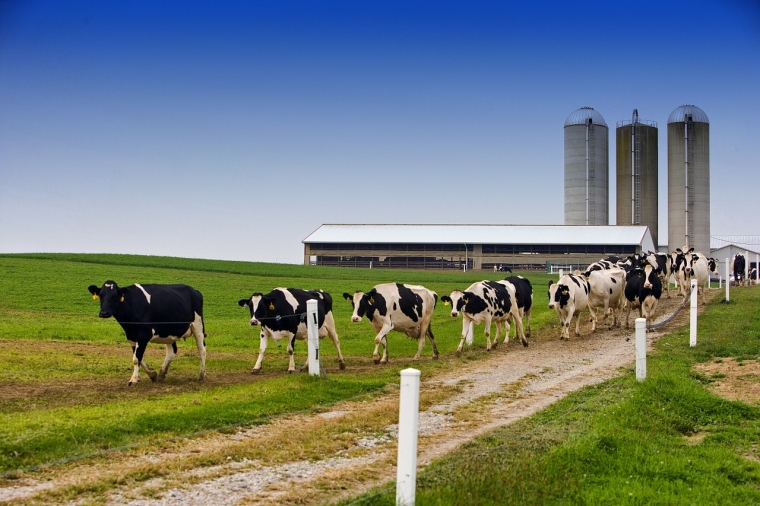 Farmers have successfully convinced the Government to give them a chance to come up with a way of pricing agricultural emissions at a farm level by 2025, to avoid being brought into the Emissions Trading Scheme (ETS).
However, if they don't make enough progress, they risk being brought into the ETS as soon as 2022.
The Government plans to pass legislation, as a backstop, to enable fertiliser emissions (charged at a processor level), and livestock emissions (charged at a farm level) to be brought into the ETS by 2025.
Under the legislation it will have the ability to bring both fertiliser and livestock emissions under the ETS earlier, should a Climate Change Commission review to be done in 2022 find the sector isn't pulling its weight. In this scenario, these emissions would be charged at a processor level.
The five-year joint action plan between the sector and Government includes:
Improved tools for estimating and benchmarking emissions on farms
Integrated farm plans that include a climate module
Investment in research, development and commercialisation
Increased farm advisory capacity and capability
Incentives for early adopters
Recognition of on-farm mitigation such as small plantings, riparian areas and natural cover
If agriculture ends up being brought into the ETS, emitters will receive a 95% discount or "free allocation of emissions units". 
While trade-exposed industrial emitters currently receive discounts of between 60% and 90%, 95% is the "upon entry" level stipulated in the Labour-New Zealand First Coalition Agreement
Deputy Prime Minister Winston Peters said: "Our decision to put in place a sector-led plan to reduce emissions at the farm gate shows we've listened to farmers."
Prime Minister Jacinda Ardern said: "I'm proud that we have a world-first agreement as part of our plan to tackle the long-term challenge of climate change and we've done that by reaching an historic consensus with our primary sector...
"This plan provides the primary sector with certainty and puts us shoulder-to-shoulder on a path to reduce emissions."
The 11 primary sector industry groups, part of the agreement with the Government, said in a statement: "We firmly believe this agreement will enable the fastest possible progress to be made towards reducing New Zealand's biological emissions in an effective and sustainable way that brings farmers, growers and communities along with us."
They have committed at least $25 million a year to achieving the plan in what they say is an "ambitious" five-year timeframe. 
Ardern said the Government was providing "ongoing support", including $229 million allocated at Budget 2019 to "invest in projects to protect and restore at-risk waterways and wetlands, and provide support for farmers and growers to use their land more sustainably".
Greenpeace accused the Government of "selling out" to agricultural lobbyists. 
"Agriculture is our biggest climate polluter. An emissions trading scheme without the sector in it is a joke and won't be able to combat the climate emergency," it said. 
Here is a copy of a facts sheet provided by the Government:
The Climate Change Response (Emissions Trading Reform) Amendment Bill will be introduced today and have its first reading in early November 2019, and will then be referred to the Environment Select Committee. The Bill should pass in early 2020.

The key features are:

• To price primary sector emissions from 2025 onwards and a joint plan of action to get there and reduce emissions in the interim

• In order to ensure a steady legislative path, the bill will contain agriculture entering the ETS at farm-level for livestock emissions and processor level for fertiliser emissions in 2025 and setting the level of free allocation at 95%.

• HOWEVER – as agreed with the sector we will work together on an alternative pricing mechanism for on-farm emissions in 2025, as the ETS was originally developed for a small number of big companies, not tens of thousands of individuals.

• This will be done as part of a 2022 review which will look at:

– What progress has been made on the agreement with the sector

– Whether there are any barriers to implementing farm level pricing in 2025

– Developing an alternative pricing mechanism to the ETS for farm level pricing

– If the review finds there isn't enough progress the Government can put the agriculture sector into the ETS at processor level earlier than 2025

– Changes to the bill regarding this 2022 review will be introduced via Supplementary Order Paper (SOP)

• To encourage emissions reductions and build the systems and capability for a workable and effective farm level scheme in the interim period prior to 2025, Government enters into a formal agreement with Iwi/Māori and the sector.

• A Governance Group accountable for delivery of the Commitment will include sector representatives, government officials and Iwi/Māori representatives.

• An SOP will also include change to require the Climate Change Commission to provide advice to inform phase-out of agricultural allocations.

• Farmers will be required to report their livestock emissions from 2024.
NOTE: Story has been corrected. The initial version incorrectly said fertiliser emissions will "definitely" be brought under the ETS by 2025. As per the above, this isn't the case.