Federated Farmers says passing of Farm Debt Mediation Bill should help facilitate better conversations between farmers and their banks and where necessary a more structured way to address problems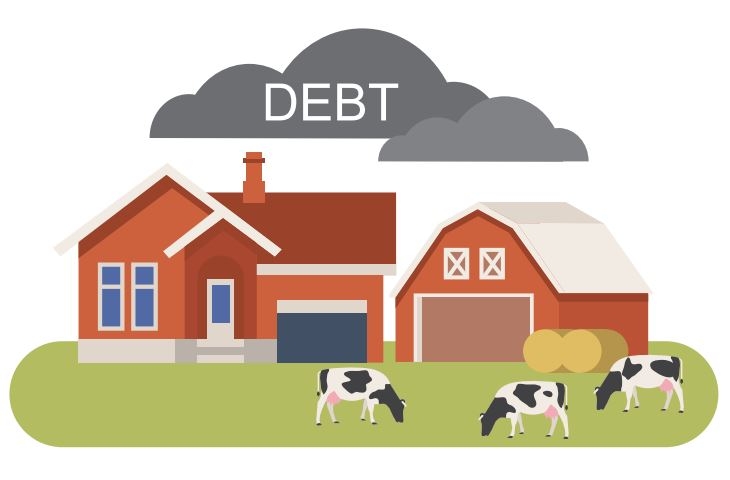 The Farm Debt Mediation Bill passed its final reading in Parliament on Tuesday night, facilitating mediation between bank lenders and their farmer borrowers in an effort to resolve issues before enforcement action may be taken by banks.
NZ First primary industries spokesman Mark Patterson says the Farm Debt Mediation Act has been 20 years in the making, during which time total farm debt has surged from $11.7 billion to more than $63 billion.
"New Zealand First has always understood that a farm isn't just a business. Oftentimes, it's a family home and the pride of generations of farmers. This bill will ensure all options are explored to turn around a failing farm business, introducing a mediation step to help resolve debt issues before enforcement action is taken," says Patterson.
"Our farmers are uniquely vulnerable to the volatilities of commodity markets, biosecurity incursions and weather events, and many are having to borrow to manage that volatility. The consequences of these pressures on our rural communities are clear. A recent Federated Farmers survey found that the number of farmers feeling pressured by their bank grew from 11% to 16% between November 2018 to May 2019."
"The mediation step this bill provides for will require banks to work with farmers to find a way forward, and ensure they are not simply left in the lurch when the banks come calling. It will help farmers avoid the worst-case scenario of not being able to pass their farms down to future generations, or for those with non-viable businesses, exit with dignity," Patterson says.
In its recent Financial Stability Report the Reserve Bank said the dairy farming sector has limited options to address its "overhang" of debt despite the fact that the current low interest rates should help many farmers to pay down debt. As at the end of September agricultural debt totalled nearly $63.7 billion, about 14% of total financial system lending, of which just under two-thirds was held by the dairy sector.
Federated Farmers vice-president Andrew Hoggard acknowledged the work of NZ First, Patterson, Agriculture Minister Damien O'Connor and government officials in developing the farm debt mediation legislation, which he says should help "facilitate better conversations between farmers and their banks and if necessary a more structured way to address problems."
"As Mark Patterson noted in last night's debate, the legislation is not a 'get out of jail free card,' and won't absolve farmers who make poor financial decisions. But it does go some way to addressing the power imbalance between a farmer whose business is also their livelihood and often the family home, and major multinational financial institutions. There's now a process that ensures some fairness and transparency," Hoggard says.
The new legislation is scheduled to go live next June 2020 with the Ministry for Primary Industries putting the architecture for it in place.