Guy Trafford echoes those in agriculture who note that the Climate Change Commission has been unreasonably selective in apportioning responsibility for change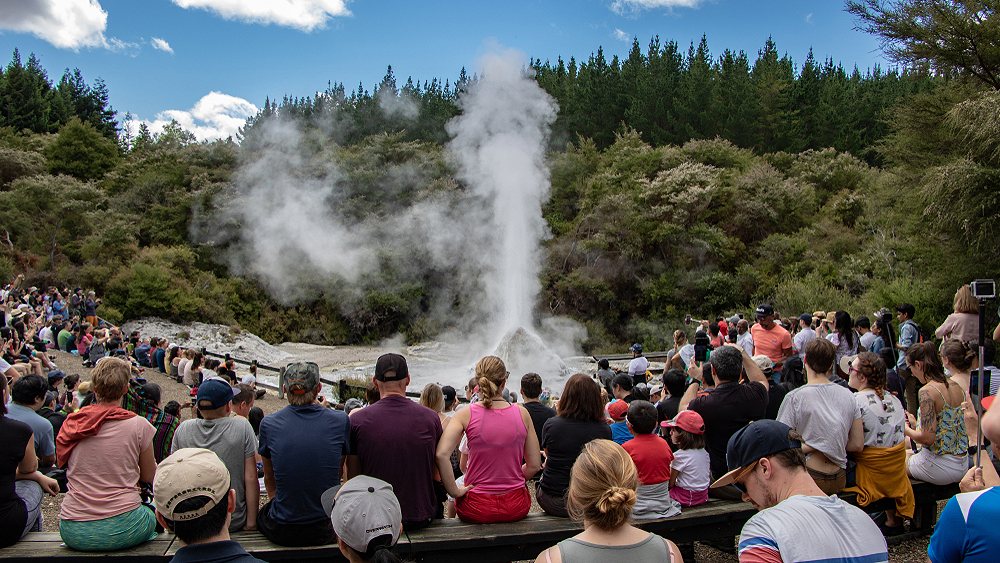 With the news of Fonterra lifting their forecast per kg milk solid by +20 cents reinforced by the latest Global Dairy Trade auction results rising yet again by +1.8%, the short to medium term outlook for dairying is looking financially secure.
Even if there are elements trying to knock the industry off its No 1 status.
Jim Hopkins on "The Country" put voice to what many in the rural sector must be feeling; that is, How come Tourism is being let off the hook?
If in the need to meet our reduction commitments it is good enough to target agriculture why is there not a 15% reduction in tourist numbers as well. Tourism, if done properly, should be able to ramp up returns with higher value visitors and reduced numbers. Covid-19 could work both ways here.
The desire to travel may be reduced however New Zealand must look more attractive as a destination, especially to higher value travellers. It is possible that it may also find a lower 'natural' equilibrium, as agriculture may.
The specific omission of Tourism, given it was our largest industry, from the agenda of the Climate Change Report does make the impartial nature of the report questionable.
Back to dairy, the underpinning of the export base by China continues and information from the South China Morning Post (SCMP, a reasonably balanced publication from Hong Kong) shows that while the situation in China is still somewhat precarious with a continuation of outbreaks of COVID, the outlook is looking increasingly positive economically.
China's GDP rose +2.3% for 2020 which although the lowest for 45 years is still likely to be the highest of any G20 country. Perhaps more importantly it is forecast by the IMF to reach +7.9% in 2021. Despite the pandemic China still hit record high export figures by US$535 billion above 2019.
New Zealand has also achieved some records over the period. By the quarters we have gone from record lows (-11.2% June Q) to record highs (+14% in September Q). Up to the end of September year on year New Zealand is still behind -2.2% on a GDP basis. However with what looks to be a reasonable December quarter this negative should get eroded and forecasts are for a +4.5% in 2021.
The SCMP also took a very positive stance on the latest signing of the updated free trade agreement with China and certainly publicly New Zealand has favoured status through their media. This has no doubt been assisted by Minister of Trade and Primary Industries Damien O'Connor whose gaff last week rightly offended Australian politicians.
China may be important for trade, however, Australia is also and our closest neighbour and closest ally.
In my eyes O'Connor is increasingly looking to be a liability if not to the government then to agriculture.
Australia's approach to their relationship with China may be questionable, but it is not our job or wise for us to get involved. Perhaps interestingly, the SCMP has suggested that New Zealand could be a useful 'intermediatory' in resolving some of the difficulties China and some of the other "Five Eyes" nations have in dealing with China. This would appear to be a risky path to follow with New Zealand coming out the loser on all fronts.
---
A footnote on the SCMP before readers get on my back.  Based out of Hong Kong it was founded in 1903 and at one point was owned by the Murdoch empire. Since 2017 it has been owned by Alibaba and consequently has been criticised as being a tool of 'soft propaganda' for the Chinese regime. However, despite that it is still a useful source of information so long as a degree of scepticism is applied when reading their reports.