Guy Trafford raises an eyebrow over how conflicted farmers are on Fonterra's capital structure. He is watching for carbon price gaming. And he is also watching insects being added to animal food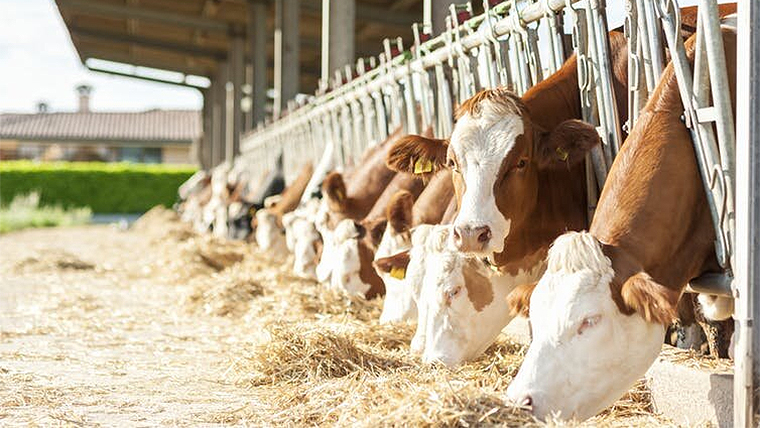 With the America's Cup dominating the airways recently, you could have been forgiven for overlooking what else was going on. The latest Global Dairy Trade auction was one event that failed to grab headlines this week, a little surprising given the discussion the last one generated with the large step up from previous prices.
This week it appears a little readjustment has occurred with the average down -3.8% and WMP down 6.8%, quite a price correction but not totally unexpected.
An additional 20% of WMP was available this time around which also will have helped to suppress prices.
However, the WMP price is still on the right side of the ledger at US$4,083 compared to US$3,615 which was the recent high prior to the large leap two weeks ago. SMP which only had a modest increase at the previous auction had a minor lift again this week.
The main product changes were:
| | |
| --- | --- |
| GDT auction results | change |
|   | % |
| Butter | -2.8 |
| Cheddar | -0.7 |
| SMP | +0.7 |
| WMP | -6.2 |
Cooperative capital tensions
Judging by the spike in readership on Tuesday to our Rural pages, the Fonterra survey results on future financing option has resonated through the industry. The results probably leave the Fonterra board scratching their heads.
The minimal vote (4%) for being able to raise capital from non-farmers investors clearly sends a message that farmers want to retain control and have a general mistrust with those not having skin in the game. However, the 62% response to supporting a change in the Fonterra capital structure seems to mean that there is recognition Fonterra needs access to more capital - but with that came the only 6% agreement in having a higher share press. This probably shows farmers are irrational beasts and want a bob each way. No doubt some interesting conversations are still to be had.
At the least the sound financial results released Wednesday show that Fonterra is indeed getting its house in order, although they recognise that there is still plenty of uncertainty in the upcoming months perhaps years ahead.
The NZ Unit carbon auction
Something else that was a bit of a milestone Wednesday was the first New Zealand emissions auction held by NZX. All bids were cast in secret, perhaps to protect those who need them to offset excessive emissions from public shame.
Via a secret auction, there is also the potential for speculators to buy credits to sell at a later date, presumably at a higher price.
And there is possibly the risk that individuals or pressure groups could buy credits to push up the price of carbon credits and increase the cost of doing business for companies and either force them to adopt new cleaner measures faster or go out of business. A similar turn of events took place through social media on the share market with the Gamestop short selling squeeze. In that case the 'campaign' appears to have run out of steam and certainly Wall Street is still functioning happily. However, it does highlight potential vulnerabilities in shares - or ETS credits in this case - when the power of social media can be brought to bear.
Perhaps the best protection for companies buying shares is that there are going to future carbon unit auction events held quarterly which should smooth the market somewhat.
Prices should increase however, as the Government, who controls the release of Units, will, over a period of time release fewer and fewer Units and the Units do have a finite life if companies keep releasing carbon.
Of course, companies could just buy up farmland and plant trees to offset their emissions - ironically not an option available to farmers.
Food for who?
Finally, it was good to hear that someone has finally come up with a useful purpose for all the insect food that was going to save the planet. I for one feel a lot more comfortable feeding it/them to animals than having it in my diet. But I also concede perhaps this is the first step to getting some sort of acceptance from consumers. In the meantime, happy to let the 'chefs' practice on animals.