Guy Trafford notes that while farmers have achieved substantial productivity gains, the country as a whole hasn't as some Government policies and core SOEs undermine private sector improvements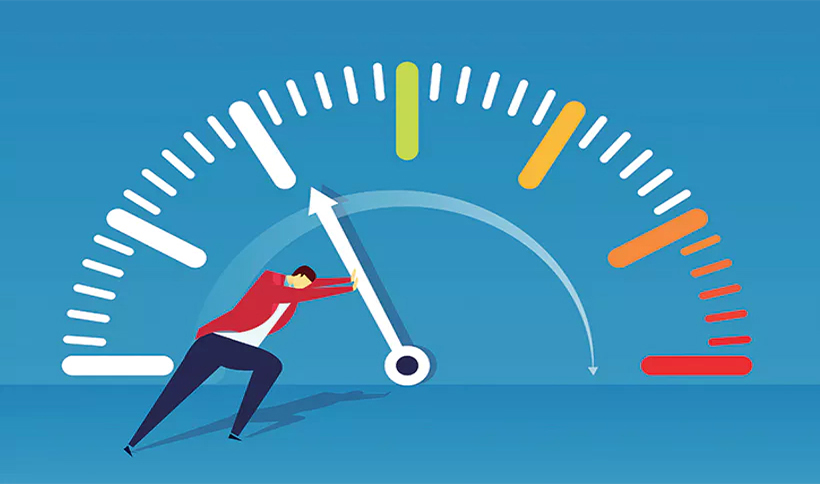 I was listening to a radio interview with Ganesh Nana who has been appointed by the Government to head the Productivity Commission. Among other things he was discussing the difference between productivity increases and GDP. Unfortunately, New Zealand languishes on both measures against our OECD partners.
For productivity the New Zealand worker averages about 40% less and GDP as discussed a week or two back is quite a bit back from other developed nations.
Nana was at pains to say that productivity is not necessarily about making more dollars but could be getting more leisure time for the same inputs, or other such measures. Or more succinctly about getting more out while putting less in.
In the last 10 years New Zealand has averaged around +1% per year.
Since the dim dark years of "skinny farming" in the late 70's and early 80's sheep productivity has increased dramatically from a national average of 98% in 1984 up to 126% by 2006 and around 128% at the present time. Lamb weights has gone up similarly with lamb meat export values going up +22% between 1993 to 2003 while ewe numbers decreased by -24% at the same time. Beef and dairying also had healthy increases although not quite in the same league.
However, along with the rest of the country things have flattened off as the low hanging fruit has been picked.
There is a belief than New Zealand needs more frontier firms to lead the world in technologies or what not. I imagine Rocket Lab is the highest profile one we have at the moment which is competing well against all comers - although even they are talking about heading offshore to bigger pastures which does seem to be a feature that 'afflicts' successful New Zealand firms.
One of the things normally necessary to compete in the world and reap some productivity gains is having a competitive advantage, so that we can produce food cheaper or better or both, or produce aluminium because we should have cheap power.
The government set up the Productivity Commission back in 2010 with the aims of; providing advice to government on topics referred to them by government, carry out productivity-related research that assists improvement in productivity over time, and promote understanding of productivity issues. The Commission has a vision of "Productivity growth for maximum wellbeing."
Given it has been operating for 10 years now and New Zealand has averaged only +1% improvement per year over that period and has one of the worst productivity gains in the OECD it obviously has some serious challenges.
Another interview I happened to hear was with chair of the Major Electricity Users' Group, John Harbord. He brought home how major parts of New Zealand appear to be at odds with itself. In this case the wholesale electricity suppliers versus the productive sector of New Zealand.
Some interesting figures came out, one being that the spot price at the moment is seven times higher than it was a year ago at $314 per megawatt hour and have reached $500 in the last couple of weeks. It is worth adding that Rio Tinto apparently are paying in the vicinity of $35 per megawatt hour.
New Zealand electricity is four times times the price of that produced in Australia and we have some of the most expensive in the developed world.
High electricity prices are quoted as being one of the reasons that the Whakatane Board mill closed down and there were temporary closures of other paper mills and New Zealand steel at a time of unprecedented demand. Some increases are no doubt due to the low lake levels but there is a large degree of shadow in trying to find out what really is going on.
If as Ganesh Nana says productivity gains are achieved by "unlocking potential" then going back to the drawing board around our electricity systems would seem to be a good place to start.
New Zealand has one of the highest renewable energy systems in the world and yet consumers are paying astronomical prices.
Farming is not immune from this with intensive agriculture and horticulture both being heavy users of electricity. The Ashburton region near me has the distinction of having higher power demand in summer due to irrigation than it does in winter.
All processing plants in all sectors generally use high levels of power and this mostly to improve productivity. Under the current system power companies operating under their version of rational behaviour will only add additional generating capacity if they can maintain their profit margins at similar levels to what they are now. (And the largest power companies are 51% Government-owned/controlled.)
Reviews are being carried out by the Electricity Authority but changes are unlikely to occur soon.
In the meantime the current policy of topping up superannuitants' power bills is the best we can expect from the government, but that does nothing for the country's productivity.