Farmers turn less optimistic despite good market and product signals, mainly because of adverse government policy and a view the economy will deteriorate from here. Rising costs aren't helping, but the new visa release does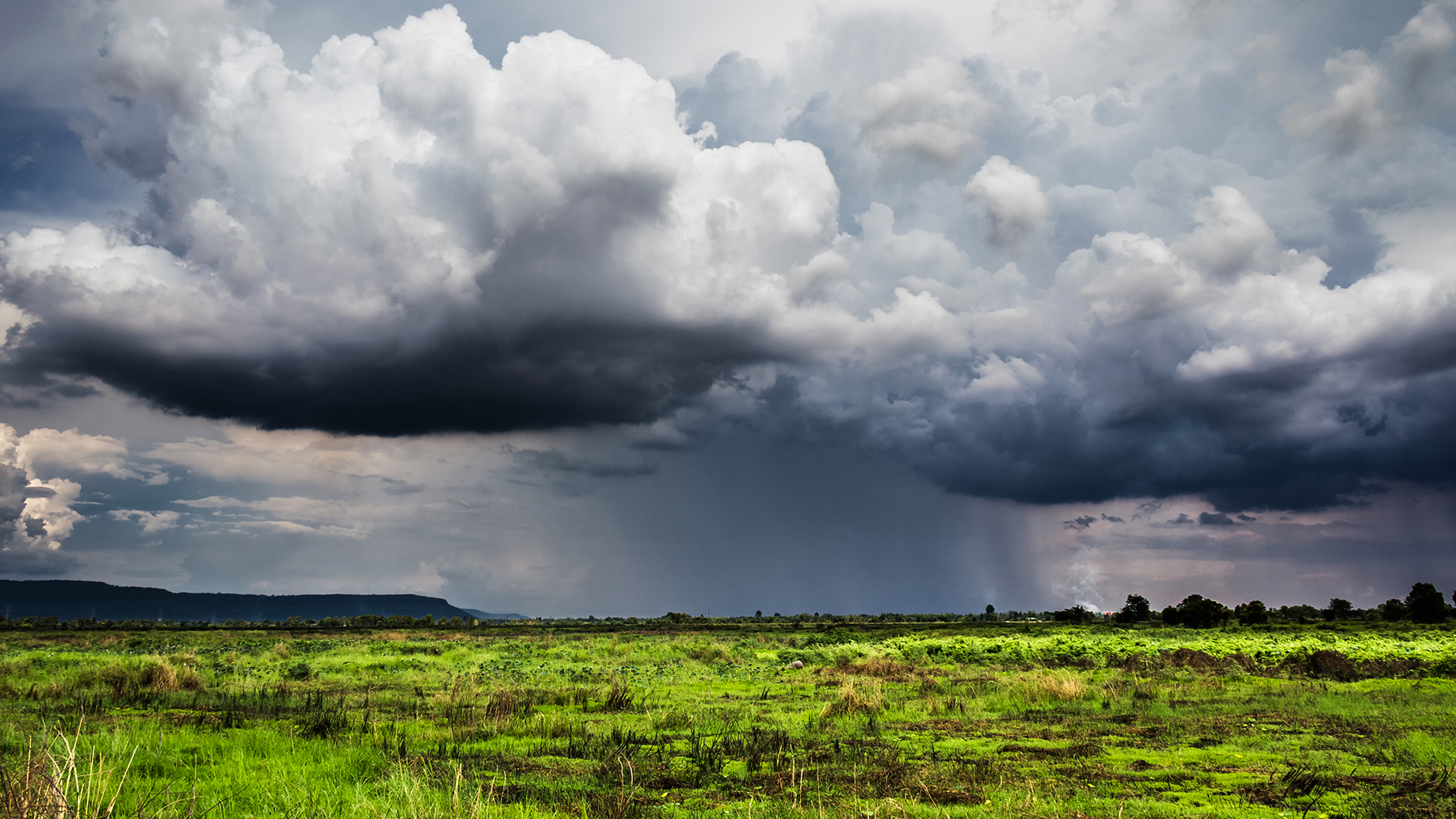 Rabobank have just released their quarterly report on farmer confidence. It is based upon a survey of 450 farmers who are selected across the range of agricultural types the report covers the 3rd quarter of the year.
After being on the positive side of the scale in the previous three quarters, overall farmers have dipped into negative territory in the latest survey.
However, the headline view colours the detail somewhat and while dairy farmers are looking into the future through somewhat gloomy optics, sheep and beef farmers are slightly more upbeat.
Although the latest GDT auction was positive the successive falls previously through the quarter has weighed dairy farmers down and the survey looks to have occurred before the latest rise.
The majority of farmers (75%) believe that there is going to an increase, from a farming perspective, in adverse government policy. This is given as a major reason by farmers as to their increased pessimistic outlook. Despite agricultural products being in strong demand, threats from government policy plus increases in input costs have overridden the product price strength.
Fertiliser costs, transport and labour shortages and costs count among issues cited by farmers.
These issues were also mentioned in the previous survey but have increased in their prominence this time around and are now at the highest levels seen in the last 10 years.
According to Rabobank the number of farmers expecting the rural economy to improve in the next 12 months was down to 23% (from 32% previously), while the number expecting the rural economy to deteriorate rose to 23% (up from 19%). A total of 52% were expecting similar conditions (up from 47%).
When it came to on farm investment, the sheep and beef sector showed the greatest inclination to spend although all sectors are in positive territory. Horticulturalists are now back into positive territory with their outlook after several quarters in the negative. Perhaps the RSE labour issues getting resolved has driven this.
The news of those with longer term work visas being able to apply for permanent residence status will be welcome by all employers and agriculture is no exception with most farm job positions now on the "Primary Scarcity Roles".
It's worth noting that this one-off initiative does not apply to "short term visa holders".
Back to the Rabobank survey, it found "farmers' expectations for their own farm business performance in the year ahead was marginally lower than in the last quarter. Fewer farmers are now expecting their own farm business to perform better (28% from 32% previously) while more are expecting farm business performance to deteriorate (28% from 32% previously) and this resulted in the net reading falling to +1%t from +16% previously." Within this though sheep and beef farmers are expecting to see their on-farm performance "marginally" improve.
The survey contained no mention of the impacts of climate change; however, the lower expectations of farm performance in the year ahead may have been made with climate in mind. While overall results are back on previous quarters this year the graph below shows that they are well ahead of where the agricultural sector were at the same time last year when uncertainty was rife. Ironically, at the same time the agricultural sector confidence has weakened overall business confidence has improved (be it still in the negatives).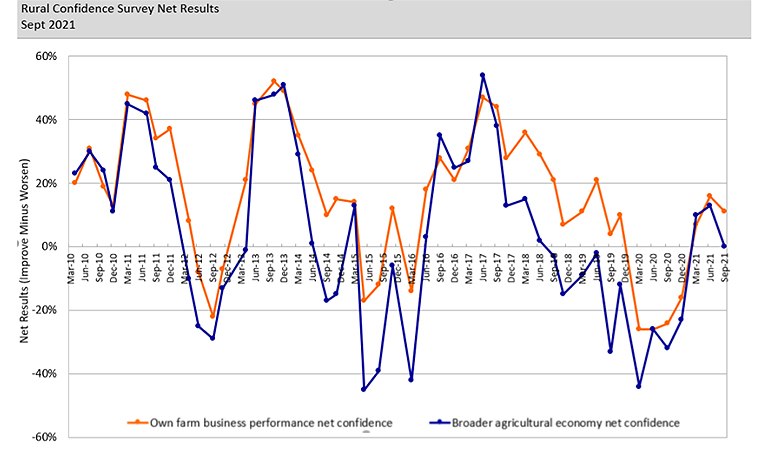 Source: Rabobank
Several firms in the agricultural sector have benefited from the Government's decarbonisation funding (GIDI). Overall 23 projects to move industry away from fossil fuels which are said to equal to taking 46,000 cars off the road or reduce by 7% of gross long-lived emissions savings required by Climate Commission in first draft budget period. Within the agricultural sector the major projects include:
Mataura Valley Milk will install New Zealand's first high pressure electrode boiler (15MW) to replace all current coal fired heat duties on the MVM site, making the site 100% electrified.
Alliance Group's Lorneville site will use a 16MW electrode steam boiler to provide steam and hot water for meat processing, thus displacing significant coal use with renewable electricity.
Silver Fern Farms Pareora site will install a high temperature heat pump to preheat hot water for the processing plant, shifting heating load away from fossil fuels to electrification.
Meadow Mushrooms' GIDI-funded project will replace a diesel boiler with a domestically sourced electrode boiler, which will further halve their carbon footprint.
Although not part of GIDI fund, Fonterra has reported an 11% reduction in greenhouse gas emissions from coal in the 2021 financial year, mainly due to an energy conversion at a single manufacturing site. Chief operating officer Fraser Whineray said the reduction was achieved primarily through the switch from coal to renewable wood pellets at Fonterra's Te Awamutu site in Waikato,and was a great step towards delivering the big cooperative's 2030 target, and goal of getting out of coal by 2037.
In an update for the current GHG reporting period the latest update (April this year): "New Zealand is projected to meet its unconditional 2020 emissions reduction target by using 109.2 million units from forestry activities and 23.1 million units carried over from the first commitment period (CP1)". A perhaps surprising result given the negative tone being levelled at agriculture and other emitters.
A footnote that may have passed readers by. Zespri have reported sales have continued with little negative effects and with no sign of Covid after a testing scare. Given the fruit was packed in New Zealand in May any link to New Zealand seemed highly dubious.