Rabobank continues rural lending growth, up NZ$422.25 mln in September quarter; Profit more than halves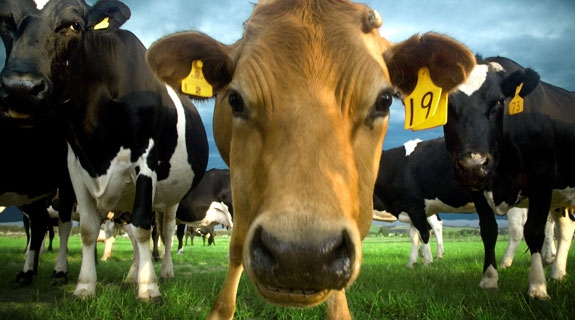 By Gareth Vaughan
Specialist rural lender Rabobank New Zealand, whose credit rating was cut two notches to AA from AAA by Standard & Poor's yesterday, has recorded another strong period of lending growth.
The bank's General Disclosure Statement for the nine months to September 30 shows gross loans rose NZ$422.254 million in the three months to September 30 to NZ$7.866 billion, from NZ$7.444 billion at June 30.
Rabobank, which recently took naming rights for its new Auckland office tower headquarters, accounted for nearly 65% of new lending to the New Zealand rural sector in 2010 according to KPMG's Financial Institutions Performance Survey Review. Speaking to interest.co.nz in August Bert Bruggink, chief financial officer at parent Rabobank Nederland, acknowledged Rabobank had been lending more money to the New Zealand rural sector than other banks and said it intended to continue doing so.
Rabobank's September quarter rural lending growth appears to have accounted for a significant chunk of overall sector growth with the Reserve Bank's sector credit data showing agriculture debt up NZ$553 million to NZ$47.654 billion in the three months from June 30 to September 30.
The September quarter lending growth came as Rabobank's deposits went the other way. The bank's deposits, including through its RaboDirect business, fell NZ$295.588 million in the quarter to NZ$3.079 billion. Meanwhile, total assets rose NZ$552.833 million to NZ$7.963 billion and total liabilities rose NZ$539.247 million to NZ$7.286 billion.
Profit drops
Unaudited profit after tax more than halved at Rabobank in the September quarter to NZ$13.586 million from NZ$30.6 million in the same period last year with impairment losses on loans coming in at NZ$10.2 million compared with a gain of NZ$5.45 million in the same period last year after the bank released a NZ$9.6 million provision for risk.
Net interest income fell to NZ$50.79 million from NZ$52.83 million. Total net operating income fell NZ$2.25 million, or 4%, to NZ$51.34 million with operating expenses rising NZ$1.11 million, or 5%, to NZ$22.24 million.
Rabobank's key capital ratios both weakened. The bank's tier one capital ratio dropped to 7.31% at September 30 from 7.65% at June 30 and its total capital ratio fell to 10.96% from 11.32%. Although both remain comfortably above the Reserve Bank minimums of 4% and 8% respectively, these are set to rise to at least 8.5% and 10.5% from January 1, 2013.
Assets at least 90 days past due but not impaired rose NZ$14.3 million, or 36%, to NZ$54.090 million from NZ$39.776 million at June 30.
This article was first published in our email for paid subscribers this morning. See here for more details and to subscribe.