Farmers have turned pessimistic according to Fed Farmers' Bruce Wills and he wonders why politicians continue to 'redistribute' money we clearly don't have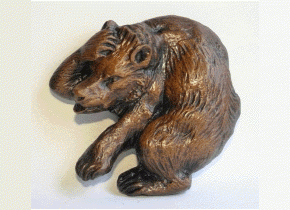 By Bruce Wills
In 12-months you could say we have gone from farming forward to farming bears, such was the sentiment in Federated Farmers new season Farm Confidence survey.
While agriculture will generate $21.7 billion in revenue over 2012, more than half, $11.9 billion, will go on the goods and services farmers consume.
Much of this intermediate consumption is spent locally on everything from number eight wire to builders and injects billions into the provincial economy's heart.
Being intermediate consumption, it does not include the wage bill for 151,000 primary workers, interest or taxes either.
Hopefully, it shows you how porous revenue at the farm gate is and how easily, it radiates outwards to the cities.
With bears now running around our farms, farmers will be eyeballing every single dollar they spend. It means less will be spent on-farm meaning less spent in the provinces and ultimately, less spent in the cities too.
Yes we had a massive uplift in production thanks to goldilocks weather conditions but New Zealand wasn't unique.
When you add in a painfully high dollar and sliding commodity prices, primary sector export revenue actually fell 2.4 percent in March 2012, when compared to March 2011.
With the European sovereign debt crisis playing nightly and with other economies shuffling sideways, we always expected farmer sentiment would turn bearish. What we didn't expect was it to come in grizzly bear proportions.
The $64,000 question is whether China can keep growing and with it, demand for our goods.
The positive news is that primary exports now represent 71 percent of New Zealand's entire merchandise exports. Everyone has to eat.
The bad news for other exporters is that Australia happens to be our biggest customer and is starting to look less lucky of late.
If we can ride out a rough season ahead and the weather plays ball, we look fairly good strategically.
Perhaps the magic recipe for economic growth is 'just add water'.
The polar bear in the room becomes a high Kiwi dollar and we can't blame the Reserve Bank's monetary policy. It won't stop plenty out there wanting to hack it to pieces but the major culprit sits in Wellington and is called the Government.
In June 2008, net government debt stood at $10 billion but as politicians from the Clark Government to the current Government tried to smooth the rough edges of recession, it has ballooned out to $50 billion.
That's not all because government borrowing will peak at $70 billion in around 2014.
Since 2008 our Government has been borrowing $317 every second or $27.3 million every single day. In the space of a lunch hour, 'NZ Inc' becomes $1.4 million more indebted.
It is the looseness of fiscal policy that is putting pressure on the Kiwi dollar making life damn hard for all exporters.
You'd expect the Opposition would be rallying against an obscene level of borrowing. Goodness knows the Opposition has accused farmers of farming for capital gain and have used this as an argument for a capital gains tax. As a farmer and as a former banker, I shake my head that every cent of farm debt, all $47.9 billion of it, will be eclipsed by government borrowing in well less than six years.
While Bernard Hickey has been righty critical of farm debt, it has generally earned 'NZ Inc' some export dollars.
Not so this mass of government spending as I struggle to figure out where it has all gone, but gone it has.
You'd expect the Opposition would zero in on this spend fest as a tool to push their credentials as more responsible economic managers. Instead, Labour seems to be partying like its 1999. 'Mondayising' ANZAC Day and Waitangi Day could cost the economy $200 million each time it falls on a weekend. Extending paid parental leave, another Labour Bill, could add up to half a billion dollars over the next three to four years according to the Government.
Given Government is borrowing $19,000 every minute, these policies seem uncomfortably like 'nice to haves'.
In an age where there's competition to spend money like it is going out of fashion, isn't it time for someone to say 'hang on a minute, mate, can't we save some money?'
That is the position many farmers are now in as they reconcile increasing production while cutting on-farm costs. It would be nice for a change if our politicians agreed less, is in fact, more.
Doing that creates added opportunities for those well outside our farm gates too.
-------------------------------------------------------------
Bruce Wills is the President of Federated Farmers. You can contact him here »